New York Attorney General Schneiderman Targets Devils Claw Supplements
New York Attorney General Schneiderman Targets Devils Claw Supplements
A study that used an advanced DNA barcoding technique concluded the products contained a cheaper related species that is deemed less desirable, according to Schneiderman.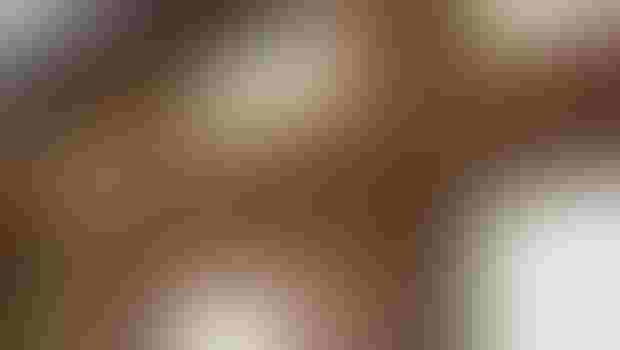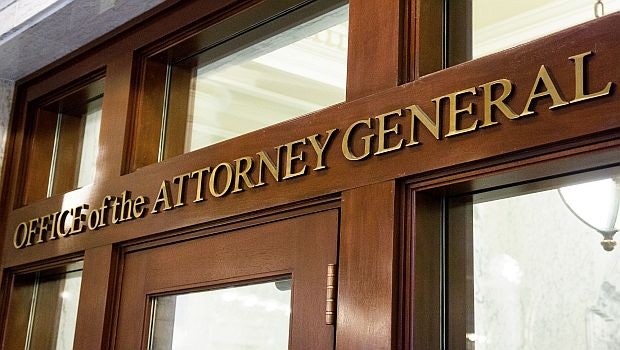 New York Attorney General Eric Schneiderman on Thursday announced that his office issued letters demanding that 13 dietary supplement manufacturers cease and desist from the distribution, marketing or sale of "devil's claw" products.
The supplement industry markets devil's claw, the commercial name for the Kalahari Desert plant Harpagophytum procumbens, as a treatment for arthritis and other joint pain, according to Schneiderman's press release.
A study that used an advanced DNA barcoding technique, upon which the cease-and-desist letters relied, concluded the products contained a cheaper related species that is deemed less desirable. In the study of 18 devil's claw supplements, the New York Botanical Garden discovered that for the 16 supplements for which DNA could be identified, all contained Harpagophytum zeyheri—a related plant to procumbens, but the cheaper of the two—either by itself (81 percent of the products) or combined with procumbens (19 percent), according to the release.
The letters demanded the companies cease distribution of the products and requested a detailed response to a number of questions within 10 business days, including the results of any testing performed to verify the results of the New York Botanical Garden study. Schneiderman's office also advised the companies to "compensate any consumers who purchased misbranded or adulterated products."
Schneiderman, who has been investigating the supplement industry for several months, said the discovery "raises more troubling questions about whether people who buy dietary supplements are getting what they pay for."
"This is yet another sign that weaknesses in the supplements industry's approach to quality control are having real-world consequences for consumers," he said in a statement.
FDA, Supplement Industry Weighs In
The dietary supplement industry questioned the attorney general's conclusions, as it did earlier this year when Schneiderman announced results from DNA testing found botanical supplements sold in New York retail stores were mislabeled and adulterated. Botanical experts criticized the DNA technology as unreliable in detecting botanical extracts.
"More than six months have passed since the Attorney General first began this inquiry and two critical issues remain," said Daniel Fabricant, Ph.D., executive director and CEO of the Natural Products Association (NPA), in a statement commenting on the devil's claw investigation. "First, he has yet to make public or subject to peer review the questionable 'science' or 'research' on which this action is based, and second, he has not pursued prosecutorial actions in either case. We encourage the U.S. Food and Drug Administration and other public health interests to ask the Attorney General to release his findings immediately so they can do the most good for consumer protection in the quickest fashion possible."
Marianna Naum, an FDA spokeswoman, declined to comment on the testing method that was used in the devil's claw investigation. However, she noted companies must verify their ingredients "using a 'suitable' method" pursuant to FDA's cGMPs (current Good Manufacturing Practices).
"The FDA supports the efforts of external groups, including NY State, in ensuring dietary supplement products are quality products and not misleading consumers," Naum added in an emailed statement. "FDA's resources are limited, and we appreciate others' actions, specifically as they complement our work."
Steve Mister, president and CEO of the Council for Responsible Nutrition (CRN), said the companies that received the cease-and-desist letters should have been given an opportunity "to defend their methods of ingredient testing and to justify their use of particular species of botanicals before being declared to be misbranded or adulterated by the New York Attorney General."
"The federal law for dietary supplements requires that what's in the bottle is on the label," he added in an emailed statement. "Proper identification of ingredients is a requirement of federal law, and we expect all companies to stand behind the quality of their products. As we have seen before, investigations by the New York Attorney General's office are rarely as clear-cut as they might seem."
The American Botanical Council (ABC) described the two plant species that were found in the devil's claw supplements as "very closely related species" that "are like two siblings."
"Both species of devil's claw have a similar chemical profile," said Thomas Brendler, a medicinal plant expert and editor of the African Herbal Pharmacopeia, a compilation of technical information of various African medicinal plants, in a press release issued by ABC.
"While both species differ marginally in shape and chemical composition, both are considered equally effective," he added.
Loren Israelsen, president of the United Natural Products Alliance (UNPA), pointed out that "DNA barcoding (DNAB) is a new science.
"And like all new technologies, its role and utility in the dietary supplement industry is only now evolving," he said in a statement. "Scientific organizations that set quality standards and establish analytical methods are investigating the potential of DNAB as an additional tool to improve quality and plant identification. And, while the New York attorney general thinks DNAB is a useful enforcement tool, we hope the proper role of DNAB doesn't become a weapon before it becomes a generally accepted analytical tool for botanical products."
Still, the industry is gradually adopting DNA technology as part of a number of testing methodologies. In March, Schneiderman announced an agreement with GNC Holdings Inc. in which the retailer agreed to begin using DNA barcoding within 18 months to confirm the authenticity of all plants used for its herbal supplements before processing.
The agreement resolved Schneiderman's investigation into GNC and acknowledged his office found no evidence that the company had violated FDA regulations. Other retailers whose botanical supplements were tested in New York—including Walmart, Walgreens and Target—remain under investigation.
Cease-And-Desist Letters
In the devil's claw probe, Schneiderman revealed that a 14th company, Nature's Way, agreed to improve the marketing and manufacturing of its devil's claw supplements. Unlike the other manufacturers, Nature's Way marketed its devil's claw supplements as a combination of procumbens and zeyheri, according to the press release.
In a letter responding to Schneiderman office, Nature's Way said it will continue efforts that have been underway to use DNA barcode testing across its entire "Green" and "Purple" herbal product lines. Earlier this year, Nature's Way began to test 110 herbal dietary ingredient powders for identification using DNA barcode testing, according to the letter.
The company also has said that its Nature's Way Devil's Claw shall contain only Harpagophytum procumbens, and the company will issue refunds to customers, according to the attorney general's office.
The 13 cease-and-desist letters targeted the following companies: Nutraceutical International Corp. (Soloray); Alternative Remedies Health & Herbs; The Kroger Co., as parent of Vitacost.com; FoodScience Corporation (Food Science of Vermont & DaVinci Labs); Biopower Nutrition; Thorne Research Inc.; NBTY Inc. (Puritan's Pride); Olympian Labs Inc. (Prescribed Choice); Now Foods; Nature's Sunshine Products Inc.; RHG & Company Inc. (Vital Nutrients); The Natural Healing Room & End Time Essentials; and Shine Supplements, which Schneiderman's office said could not be located.
Paul F. Jacobson, CEO of Thorne Research Inc., confirmed that his company received a letter. "We are analyzing the issues raised in the letter, and we will respond to the Attorney General in the time frame provided in the letter," he said in an emailed statement.
A Vital Nutrients representative said the company was cooperating with Schneiderman and declined further comment.
Andrea Staub, an NBTY spokesperson, confirmed that the company received a letter.
"We appreciate his office for taking interest and ensuring that dietary supplements are safe for consumers and are labeled and marketed appropriately," she said in an emailed statement. "We will of course cooperate fully."
Staub added that NBTY's products endure "rigorous testing protocols that fully adhere to Good Manufacturing Practices (GMPs) to ensure their integrity. Our raw materials are authenticated upon receipt and finished products are tested to ensure potency as part of our routine testing procedures for every lot of product."
Natural Products INSIDER could not immediately find contact information for Shine Supplements and Biopower Nutrition. None of the other companies immediately responded Thursday to requests for comment.
Subscribe and receive the latest insights on the healthy food and beverage industry.
Join 47,000+ members. Yes, it's completely free.
You May Also Like
---