Herbalife FTC Settlement Impact Coming Soon
Herbalife FTC Settlement Impact Coming Soon
Herbalife and its adversary Bill Ackman disagree on whether changes to Herbalife business will hurtcripple? the nutritional giant or validate the success of its MLM model.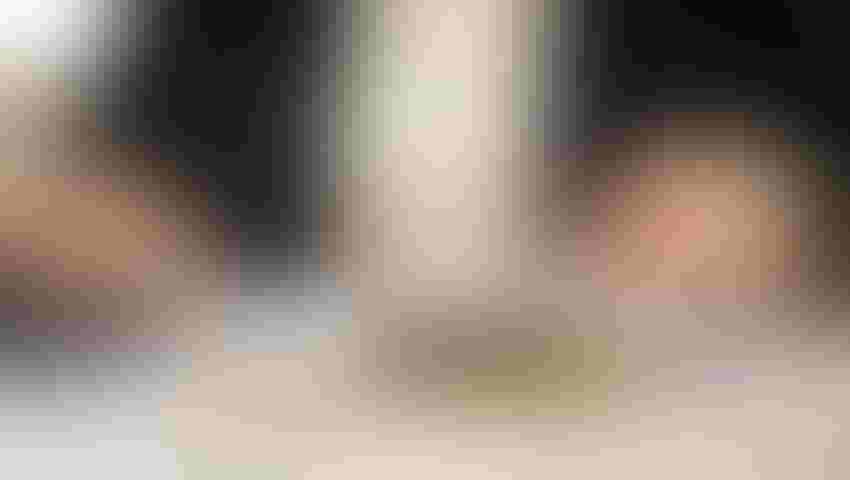 By the time Herbalife Ltd. reports its third-quarter results in fall 2017, Wall Street—and the direct selling industry—will be better able to evaluate the ramifications of the multi-level marketer's (MLM) restructured business model in the United States.
The reason? The third quarter will reflect the first full three-month period in which Herbalife will have operated under changes to its business following a years-long investigation of the company by the Federal Trade Commission (FTC).
Herbalife had until late May 2017 to adopt several changes to its business required by a consent decree filed last year in U.S. District Court for the Central District of California. The changes tie Herbalife's compensation of its distributors to retail sales, impose restrictions on expenses incurred to operate "nutrition clubs," and require the company to distinguish its distributors from individuals who purchase products at a discount.
"[Herbalife's second-quarter] results will include five weeks of operations subject to these structural changes, but the run-rate impact of the FTC injunction will not be fully reflected in operating performance until Q3 results are released in the fall," billionaire Bill Ackman of Pershing Square Capital Management L.P. advised his shareholders in a May 11 letter.
Herbalife and Ackman, whose hedge fund famously bet US$1 billion against Herbalife by taking a short stock position, disagreed on whether the changes will validate the success of the company's MLM model or hurt the nutritional giant.
During an April 2017 Q&A promoting the 2016 documentary, "Betting on Zero," which examined Ackman's allegations that Herbalife is a pyramid scheme, Ackman predicted Herbalife "will probably go out of business in its own way."
"There is no viable business if they [Herbalife] actually adhere to the terms of the settlement," Ackman said in response to a question from an audience member on a restructured Herbalife. "I mean the FTC found that there was … minimal, if any, third-party retail sales, and the FTC is requiring the company to only compensate their distributors on third-party sales to people outside the system…There's no way to compensate people for sales that don't exist, so if they actually adhere to the terms of the settlement, they're done. Now, I think the bet that Wall Street's making is that they're going to evade the terms of the settlement."
Herbalife, which reported first-quarter net income of $85.2 million on $1.1 billion in net sales, isn't predicting that its MLM business will crumble under the consent decree. To the contrary, Herbalife said retail demand for its products is strong.
As part of the FTC consent decree, Herbalife must segment its existing U.S. members into two categories: "distributors" and "preferred members." Preferred members purchase Herbalife's products for a discount and aren't eligible to earn financial rewards.
In early June, Herbalife announced that around 400,000 customers have converted or signed up as preferred members in the United States since the program launched in October 2016.
"These figures should put an end to any questions regarding demand for our nutrition products and the strength of our go-to-market business model," Herbalife CEO Richard Goudis said in a statement.
In May, 90 percent of U.S. sales were documented purchases by consumers, representing more than 3 million receipted retail transactions, exceeding an 80 percent threshold in the FTC agreement, according to a June 4 Herbalife press release. Under the agreement, at least 80 percent of Herbalife's product sales must come from retail sales; otherwise, Herbalife must reduce compensation paid to distributors.
The 80 percent level, Herbalife divulged, is an annual test, and its results are subject to the review of an independent compliance auditor.
Herbalife's June 4 revelations weren't entirely positive for the company. It also revised its guidance, reflecting a decrease in volume and net sales (and an increase in diluted earnings per share [EPS] and adjusted diluted EPS).
The company attributed the revised guidance, in part, to softening trends in Mexico. Herbalife also said that as its distributors have adjusted to new protocols for documenting retail sales, the focus on learning the new technology and processes has affected sales.
"Whenever we introduce change in the marketplace, there is typically a short-lived slowdown in sales followed by a return to growth," Herbalife spokesman Alan Hoffman said in an email to CNBC. "We believe this is a short-term episode, and that the second part of 2017 will pick up."
Herbalife, Vemma Settlements
Kevin Thompson, an attorney in Franklin, Tennessee, who advises MLMs, said companies are closely examining the settlements involving Herbalife and Vemma Nutrition Company, an MLM sued by the federal government in 2015.
"Candidly, the Vemma settlement is more important than the Herbalife settlement because it's pretty clear that Herbalife … is being severely punished," said Thompson, a co-founder of Thompson Burton PLLC, in a brief phone interview.
Thompson explained the Herbalife consent decree is more onerous than the Vemma settlement, which he recommended be studied more closely than the Herbalife settlement.
The Direct Selling Association, a national trade association based in Washington, did not respond to a request for an interview to discuss FTC's impact on MLM business models and how companies are adapting to the regulatory environment.
In December 2016, FTC announced that Arizona-based Vemma would cease business practices that the agency alleged constituted a pyramid scheme. Under the settlement, the marketer of health and wellness drinks is barred from paying a distributor or "affiliate" unless most of the affiliate's revenue derives from sales to retail customers, the agency said.
In July 2016, FTC announced the Herbalife consent decree in which the company agreed to pay $200 million and restructure its business, tying distributors' rewards to retail sales.
FTC stopped short of calling Herbalife a pyramid scheme, but it said the settlement resolved allegations that Herbalife "deceived consumers into believing they could earn substantial money selling diet, nutritional supplement, and personal care products."
Douglas Brooks, a lawyer in Concord, Massachusetts, who has sued MLMs for deceptive business practices, said the Herbalife agreement reflects a sea change in how the company operates.
"Whatever way you look at it, the intent of the agreement is to make sure that most multi-level compensation is based on profitable retail sales," he said in a phone interview earlier this year. "That's a huge development in this area because up until Herbalife, the industry was more or less following the so-called Amway rules that were developed by Amway and essentially approved in the FTC's decision in the Amway case back in 1979.
"Those rules did not have any requirement that the sales actually be consummated or that they even be profitable," Brooks added. "I mean, I think you could argue that was the intent but ... none of the rules actually enforced that requirement, and in practice, that's not what happened."
Brooks said if he was advising an MLM, he would recommend the company structure its compensation in line with the Herbalife settlement.
"At this point, a company could say, 'Well ... we're not going to follow the exact rules of the Herbalife case, but we have our own set of rules that accomplish the same thing, and therefore ... we're not liable for violating the FTC Act,'" Brooks acknowledged.
Still, he indicated the message from FTC is clear: MLMs must base their compensation plans on legitimate, profitable retail sales.
"It's open to the companies to come up with ways of complying with that objective," the lawyer said.
….
Herbalife Settlement with FTC—Timeline of Important Events
July 2016
FTC announces that Herbalife has agreed to pay $200 million and restructure its business.
January 2017
FTC mails checks to nearly 350,000 individuals who allegedly lost money operating Herbalife businesses.
May 2017
The deadline for Herbalife to adopt changes required under a consent decree, or settlement agreement, with FTC.
November 2017
Herbalife is expected to report its third-quarter results, which will give Wall Street a sense of how Herbalife is faring under the FTC settlement agreement.
Subscribe and receive the latest insights on the healthy food and beverage industry.
Join 47,000+ members. Yes, it's completely free.
You May Also Like
---