Fish oil class action lawsuits produce mixed results so far
Fish oil class action lawsuits produce mixed results so far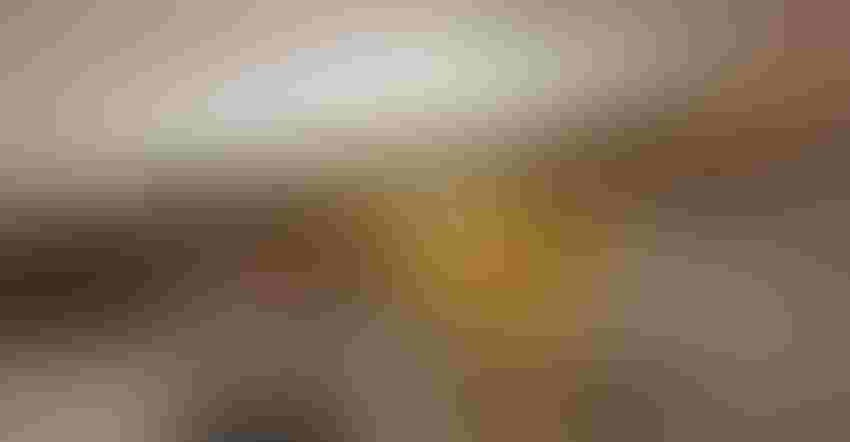 A federal court last month reaffirmed a decision that keeps alive one of many lawsuits that alleged consumers have been duped by products labeled as "fish oil" and containing omega-3 fatty acid ethyl esters.
A putative class action lawsuit is still pending against Target Corp. and Lang Pharma Nutrition Inc. in the U.S. District Court for the Southern District of New York. In a Jan. 18 order, U.S. District Judge Lorna G. Schofield denied a motion to reconsider a request to dismiss all claims in a second amended complaint.
"Defendants' motion already was denied in part because plaintiffs have sufficiently alleged that defendants' labeling claims may mislead a reasonable consumer about whether their products contain what plaintiffs call 'fresh,' 'pure' or 'natural' fish oil,'" Schofield wrote. "In support of its surviving claims, plaintiffs may argue that any statements on defendants' labels beyond the words 'fish oil' contribute to misleading consumers in that way."
The judge, however, concluded plaintiffs have failed to sufficiently allege defendants' product "labels may mislead consumers about how and where the fish in question are caught—'wild' in 'Alaska.'"
The Global Organization for EPA and DHA Omega-3s (GOED) recently provided an update on the fish oil lawsuits in a weekly newsletter. Two of the complaints have been voluntarily dismissed, GOED noted.
Other motions to dismiss are pending, including a federal case in the Northern District of California filed against Mimi's Rock Corp. where the legal papers were fully briefed by March 2022.
"I'm happy to see that two of the six cases have been dismissed," Harry Rice, Ph.D., vice president of regulatory and scientific affairs with GOED, said in an email to Natural Products Insider. "From my perspective, the plaintiffs in each of these cases received what they purchased—EPA [eicosapentaenoic acid] and DHA [docosahexaenoic acid] from fish oil. Whether the products should have been labelled slightly differently is an issue for the FDA to address, but the plaintiffs did not suffer as a result of the labelling. In fact, provided they took the products on a regular basis and had been taking the products, they would have benefitted."
Motions to dismiss fish oil lawsuits
The dietary supplement products—one of the lawsuits alleges—are not "fish oil" but rather "omega-3 fatty acid ethyl esters" thanks to a chemical process that converts "natural fish oil" into "a synthesized product that does not otherwise exist in nature."
Nature's Bounty Inc. and The Bountiful Co., whose core brands were acquired in 2021 by Nestlé Health Science, are among those accused of making deceptive and misleading representations on dietary supplement product labels, in violation of state consumer protection statutes.
In a February 2022 motion to dismiss a lawsuit in the U.S. District Court for the Eastern District of New York, Nature's Bounty and The Bountiful Co. denied the labeling of "Nature's Bounty 1400 mg Fish Oil" is misleading. They further argued plaintiffs' claims are preempted because the label complies with federal law.
"Contrary to the commonsense conclusion that the common or usual name for a supplement derived from the oil of fish is 'fish oil,' plaintiffs baldly assert the 'universally recognized' common or usual name of the Product is 'Fatty Acid Ethyl Ester," attorneys William Delgado and Megan O'Neill wrote on behalf of Nature's Bounty and The Bountiful Co., in a memorandum supporting their motion to dismiss the lawsuit.

In January 2023, in a 35-page order, U.S. Magistrate Judge Anne Shields recommending granting the defendants' motion to dismiss.
"If it has not already been made clear, the court states clearly here that there is nothing false about labeling the product as fish oil," Shields wrote. "Describing the product this way denotes nothing more than a statement of fact that the OM3's [omega-3 fatty acids)] therein are derived from fish oil. It says nothing about the process by which crude fish oil makes its way to the OM3's found in each capsule.
"Plaintiffs do not, and cannot, argue that other supplements containing OM3'S derived from fish oil are properly named only if they are derived via a different process," the magistrate judge continued. "All such products get their OM3's from fish oil. To suggest that molecular differences between such products make a difference to a reasonable consumer is plainly implausible."
Plaintiffs objected to the magistrate's recommendation in a 17-page memorandum. They requested the district court judge overseeing the lawsuit—the Hon. Joanna Seybert—reject Shields' opinion in its entirety.
"In short, under Second Circuit precedent, plaintiffs are entitled to proceed with their claim that when purchasing defendants' product, they read the label and believed the product to be comprised of authentic fish oil — that is, oil 1) derived from pressing fresh fish and 2) containing both DHA and EPA," Michael Braun and Mai Kats, attorneys for the plaintiffs, wrote. "Additionally, plaintiffs are entitled to show, through discovery and expert testimony, that reasonable consumers attribute a higher value to the marketed product—a clean product—than to the product they received, which is a lab-created, artificial concoction, comprised of intensely and chemically-processed fish waste (offal) that lacks both DHA and EPA and consists instead of unnatural ethel ester compounds found nowhere in any fish ever."
In a Jan. 30 response, a lawyer for Nature's Bounty and The Bountiful Co. urged Judge Seybert to adopt the magistrate's recommendations. As of the date this article was published, Seybert had yet to issue an order regarding the magistrate's recommendation to dismiss the lawsuit.
"Plaintiffs cannot change the fact that scientific and trade literature routinely refer to trans-esterified fish oil as simply 'fish oil,'" Delgado, an attorney for the defendants, wrote. "[T]hey cannot change the fact that there are no differences in health benefits from ethyl-ester versus triglyceride forms of omega-3 fatty acids; and they cannot change the fact that the product's label expressly discloses EPA and DHA are present in ethyl-ester form, dispelling any consumer confusion."
Attorneys in the specific lawsuits mentioned in this story did not immediately respond to requests for comment.
Subscribe and receive the latest insights on the healthy food and beverage industry.
Join 47,000+ members. Yes, it's completely free.
You May Also Like
---