FDA: Dietary Supplement Criminal Case Shows Skillful Investigation
FDA: Dietary Supplement Criminal Case Shows Skillful Investigation
FDA officials referenced a prosecution against a dietary supplement maker that was adding "fillers" without customers' knowledge.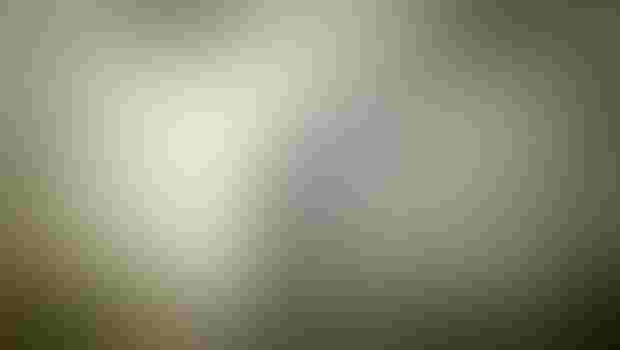 FDA on Monday highlighted a criminal prosecution against a New Jersey manufacturer of dietary supplements as evidence of its decisiveness in targeting companies and individuals that jeopardize the public health.
Two FDA officials announced in a blog posting that the former executive vice president of Raw Deal Inc., Catherine Palmer, was sentenced Monday to a year's probation and a criminal forfeiture of US$100,000 after she pled guilty to obstructing an FDA investigation. The blog was coauthored by FDA's Howard Sklamberg, Deputy Commissioner for Global Regulatory Operations and Policy, and Michael Taylor, Deputy Commissioner for Foods and Veterinary Medicine.
Palmer's sentence could have been worse. In September, Raw Deal's owner and president, Barry Steinlight, was sentenced to 40 months in prison and ordered to forfeit $1 million in profits after he pled guilty in September to a charge of conspiracy to commit wire fraud.
The criminal case "illustrates the careful field work, close teamwork, and skillful investigation that are hallmarks of FDA criminal enforcement, which plays a vital role in food and dietary supplement safety," Sklamberg and Taylor wrote in a blog that was issued the same day FDA announced the creation of a dietary supplement office.
The 70-year-old Steinlight admitted that over a number of years he instructed his employees to add such "fillers" as rice flours, viobin cocoa replacer and maltodextrin to dietary supplements without customers' knowledge or consent, according to the U.S. Department of Justice (DOJ), whose prosecutors bring civil and criminal cases on behalf of FDA. Steinlight ordered his employees not to list the fillers on certificates of analysis issued to its customers and admitted that Raw Deal's gross profits during the scheme totaled between $7 million and $20 million, DOJ noted in a Sept. 9 news release announcing Steinlight's sentence.
William Maderer, a lawyer who represented Steinlight in the criminal case, said his client apologized in court. Harvey Weissbard, an attorney who represented Palmer, declined to comment.
The case is emblematic of the repeated violations of FDA regulations that often precede stiff enforcement actions.
More than four years ago, FDA's Office of Criminal Investigations (OCI) received an anonymous complaint that Raw Deal was producing supplements with fillers and had resold returned products that contained contaminants including E.coli, lead and mold. During an inspection of Raw Deal's facility, FDA's District Office in New Jersey learned Raw Deal had substituted ingredients without disclosing to customers the presence of the fillers, Sklamberg and Taylor said. Even after the District Office issued a warning letter to Raw Deal, the company continued to sell misbranded and adulterated products, according to the officials.
"OCI then obtained and executed a search warrant at the manufacturing facility, with some of the samples collected subsequently revealing the presence of Salmonella, a bacterium frequently associated with foodborne illnesses," Sklamberg and Taylor said.
That revelation led to a Class I recall of certain Raw Deal products in March 2014, the officials noted.
Over the past two years, Sklamberg and Taylor pointed out, FDA's criminal enforcement has resulted in 348 arrests, 305 convictions, and $694,131,579 in fines and restitution.
The FDA officials also referenced their 2014 blog on the criminal case against executives of the defunct Peanut Corp. of America, which was tied to a deadly outbreak of Salmonella. In September, PCA's former owner Stuart Parnell was ordered to spend 28 years in prison, marking the longest sentence ever in a U.S. food-safety prosecution. Parnell is reportedly appealing his conviction.
"Criminal enforcement actions protect consumers by punishing violators and deterring bad behavior by others," Sklamberg and Taylor concluded. "Strong enforcement helps industry too—by maintaining a level playing field for the production of safe foods and products. FDA is strongly committed to working with companies that take their safety responsibilities seriously—and equally committed to dealing strongly with those that don't."
Subscribe and receive the latest insights on the health and nutrition industry.
Join 37,000+ members. Yes, it's completely free.
You May Also Like
---