Hot Products, Ingredients & News
Hot Products, Ingredients & News
This week is busy with news and product launches from the 2015 IFT Food Expo. But outside the expo, companies also are busy introducing new products such as whipped topping for beverages and desserts and sriracha-flavored coconut oil, natural cocoa powder ingredients, as well as industry news updates.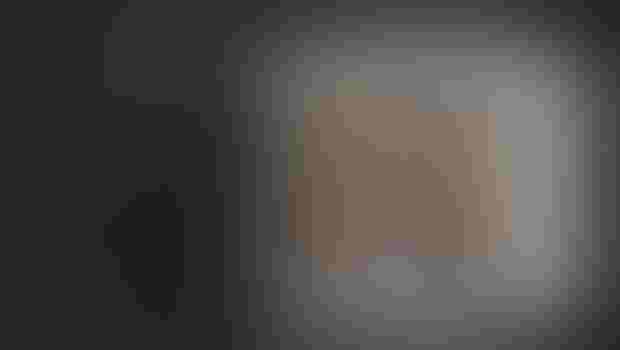 This week is busy with news and product launches from the 2015 IFT Food Expo. But outside the expo, companies also are busy introducing new products such as whipped topping for beverages and desserts and sriracha-flavored coconut oil, natural cocoa powder ingredients, as well as industry news updates.
New Products
Rich's® introduced On Top® whipped toppings for beverages, desserts and more for easy portion control. Packaged in a recyclable 16-oz. pastry bag with a decorator tip and an easy-open seal that does not require touching the dispensing tip, Rich's On Top greatly reduces the risk of food contamination. The whipped topping—available in Original, Chocolate, Sugar-Free and Made With Cream varieties—retains its shape at room temperature, even with the addition of toppings like chocolate chips, sauces or sprinkles, making it the perfect fit for hot and cold applications.
"Its fresh, creamy taste takes milkshakes and coffee drinks to new heights, but there's so much more On Top can do," said Chris Tirone, director of marketing, toppings, icings and desserts. "Operators can showcase versatility by using it as a component in many recipes—it's more than just a topping."
Rich's offers a vast portfolio of creative recipes to pique consumer interest, including: Frozen Mexican Style Hot Chocolate Espresso Frappe, Red Velvet Hot Chocolate and Stuffed French Toast & Mixed Berry Strata. Additional culinary recommendations include using in parfaits or smoothies, on pies, cakes and crumbles, on pancakes, waffles and French toast or in decadent pastries.
Rupari Foods, culinary supplier of ready-to-eat pork ribs and BBQ meat entrees, debuted its new line of Tony Roma's pre-cooked, gluten-and additive-free ribs and pulled pork featuring a new packaging design. In addition to removing high fructose corn syrup and gluten, Tony Roma's has added new flavor profiles. Developed in celebration of regional barbeque favorites, sauces include Kansas Style Sweet Hickory BBQ, Kansas City Style Kickin' Sweet & Spicy BBQ and Blue Ridge Sweet & Smoky BBQ. Hand-trimmed and slow-smoked in natural hardwoods, Tony Roma's ready-to-eat meats are an easy way to enjoy barbecue at home without the extensive prep time. Each heat-and-serve meat is filled with rich and robust flavors, bringing that fresh-off-the-barbecue taste to the kitchen in just 20 minutes.
Carrington Farms debuted its sriracha-flavored coconut oil is in a convenient liquid form that can be used for cooking, sautéing and baking. The fiery kick is perfect for adding a bit of heat to your favorite recipes, without drastically changing the flavor of the dish, and serves as a healthier and flavor-infused alternative to butter and other oils. All Carrington Farms' flavored coconut cooking oils are: all-natural, gluten-free, hexane-free, non-GMO and non-hydrogenated cooking oil; free of solvents and trans fats; packaged in a BPA-free bottle; and naturally rich in medium chain triglycerides (MCT).
New Ingredients
deZaan introduced TRUEDARK powder—a dark natural, i.e., non-alkalized, cocoa powder that mimics the enhanced color and flavor intensities of alkalized cocoa powders. While traditional natural cocoa powder's light brown color and mild cocoa flavor make it less suitable for many recipes, TRUEDARK powder provides strong cocoa taste and a rich brown color. These characteristics allow food manufacturers to meet clean-label trends by presenting familiar and identifiable ingredients with the ability to label in the United States TRUEDARK as cocoa, rather than cocoa processed with alkali. Additionally, TRUEDARK allows new products to be created without compromising taste, color, performance or quality by delivering rich cocoa taste and bold brown color naturally.
Wixon introduced new mixes for sauces and dips. The new products include:
Cranberry Orange Tangerine Dip Seasoning: A bright blend of citrusy orange and tangerine flavors combine with the tart acidity of cranberry.

Fiesta Mole Verde Sauce Seasoning: A complex mix of garlic, onion, pepper, cumin, oregano, thyme, and parsley, plus tomato and lime, give a south-of-the-border tang.

Korean Kalbi Dip Seasoning: Create a unique condiment for veggies, chips, pretzels and more, with this East Asian BBQ blend of salt, sugar, peppers, onion, garlic, soy sauce, lime, and parsley.

Zesty Asian Orange Sauce Seasoning: A variety of peppers complement garlic, onion, cilantro, parsley, paprika, soy sauce, and orange.
Glanbia Nutritionals, a global ingredient solutions and precision nutrient premix service provider, added OmniMEGA™ Advanced Omega-3 Powder—a patented free-flowing omega-3 powder offering multiple advantages over standard fish and krill oils with the ability to formulate into multi-ingredient powdered beverage applications—to its growing proprietary ingredient portfolio. It's comprised of omega-3 fatty acids from fish oil that are bound to a beta cyclodextrin backbone, making a compressible powder suitable for ready-to-mix formulations that are more shelf-stable, with less sensitivity to air and oxidation, without the fishy reflux. OmniMEGA is also GRAS and holds two WO process patents.
News
Morton Salt Inc. is introducing food-grade manufacturing capabilities at its salt production facility in Port Canaveral, Florida. Morton Salt's Port Canaveral expansion will include a state-of-the-art sea salt production line. The company is adding more than 45,000-square-feet to its existing footprint dedicated to the production and warehousing of food-grade sea salt and solar salt.  Morton Salt will break ground on its Port Canaveral expansion later this summer, with food-grade salt production expected to begin in the first quarter of 2016. 
Morton Salt has also expanded its specialty salt portfolio by introducing Morton® PureSun™ Culinary Crystals, a new food-grade solar salt naturally harvested from the waters of the Great Salt Lake. They meet FCC purity requirements and were developed for use in a variety of food processing applications including soups, sauces and snacks. 
Teawolf, a manufacturer of natural and functional ingredients for the food and beverage, flavor and nutritional products markets, announced a new North American distribution partnership with Elnasr Industrial Trading Co. Ltd, supplier of natural food ingredients to manufacturers. The new partnership will allow Teawolf to expand its distribution and also its catalog of premium quality liquid botanical extracts, with a key focus on hibiscus from Jamaica. The new partnership with U.S.-based Teawolf will provide Elnasr a direct line into the United States and Canada markets through the Teawolf network of customers, agents and brokers. Elnasr will provide Teawolf with a vast and consistent supply of first-class Hibiscus raw materials, in addition to a complete line of instantized and agglomerated powders. 
Cargill, beginning Oct. 1, 2015, will map all aspects of its North American high-oleic canola supply chain through its Knowing Your Roots: from farm to table™ program.
"Understanding where food comes from is a priority for consumers," said Kristine Sanschagrin, marketing manager of Cargill Specialty Seeds & Oils. "This initiative offers our customers the opportunity to tell that story."
The program will walk customers and consumers through the whole supply chain: From seed development and the farmers who grow the canola, through oil processing and packaging, on to the foodservice operators and food ingredient manufacturers who use the product, and, finally, to consumers.  
Subscribe and receive the latest insights on the healthy food and beverage industry.
Join 47,000+ members. Yes, it's completely free.
You May Also Like
---