Senators Overseeing Seniors Committee Investigate Dietary Supplements
Senators Overseeing Seniors Committee Investigate Dietary Supplements
Sen. Claire McCaskill (D-Missouri), a ranking member with the Special Committee on Aging, has requested information on the supplement policies of prominent national retailers, including those that relate to the removal of products that are mislabeled or adulterated.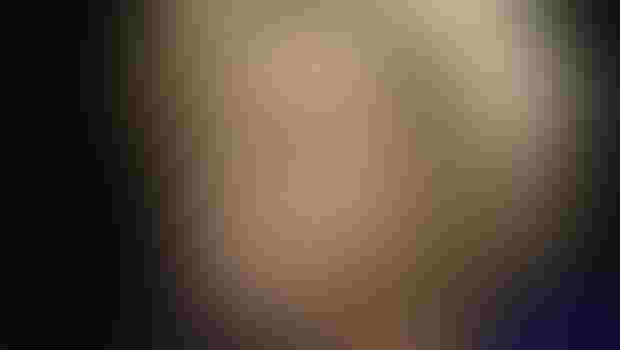 Lawmakers who lead a U.S. Senate committee that investigates issues affecting elderly Americans have launched an inquiry into dietary supplements, the most recent of numerous legislative and government probes looking into the marketing and regulation of natural products.
Sen. Claire McCaskill (D-Missouri), a ranking member with the Special Committee on Aging, has requested information from prominent national retailers concerning their supplement policies, including those that relate to the removal of products that are mislabeled or adulterated.
McCaskill and Sen. Susan Collins (R-Maine)—the Aging Committee's Chairman—also fired off a letter this week to FDA Acting Commissioner Stephen Ostroff, M.D., seeking a wide array of information to determine the agency's role in protecting seniors from fraudulent and adulterated supplements.
Marianna Naum, an FDA spokeswoman, said the agency will respond directly to the senators. Others including attorneys general in New York and Indiana are still awaiting responses from the agency in connection with supplement oversight.
In a press release, McCaskill referenced a supplement that Amazon pulled from its website after the senator advised FDA that the product known as Brain Armor made claims that it could protect against such diseases as Alzheimer's, stroke and dementia. Supplements are regulated differently than drugs, and they cannot make claims that they treat disease. But in a June 15 letter addressed to Amazon.com Inc. CEO Jeffrey Bezos, McCaskill raised concerns about another product being sold on Amazon that "purports to increase recall and concentration as well as 'ease other forms of dementia such as Alzheimer disease.'"
Amazon did not immediately respond Wednesday to a request for comment.
"People looking online for cures or treatment for Alzheimer's Disease and dementia are at their most desperate—and it's clear from what we've found that many of these products prey on that desperation," McCaskill said in a statement. "Right now it's like the wild west when it comes to the production, marketing, distribution, and sale of these products. I want to figure out why that is and what we can do to better protect America's seniors."
The letters also asked retailers for their policies related to a federal law that requires distributors, manufacturers and packers of supplements report serious adverse events to FDA. The law is intended to help FDA flag potentially dangerous products. As Natural Products INSIDER recently reported, FDA in 2014 received 2,793 mandatory adverse event reports linked to the supplement industry. Regulators have suspected underreporting, though the extent of such underreporting is unknown.
In total, McCaskill sent letters to 15 retailers, including the four companies whose botanical supplements have been investigated by New York Attorney General Eric Schneiderman and purportedly failed to contain labeled herbs: Target Corp., General Nutrition Corp., Walgreen Co. and Wal-Mart Stores, Inc. Letters also were addressed to Google Inc., CVS Health, eBay Inc., Yahoo!, The Kroger Company, QVC, Inc., Safeway, Inc., HSN, Inc., The Vitamin Shoppe and Vitamin World.
The Aging Committee has investigated supplements in previous years. In 2010, committee members held a hearing after the U.S. Government Accountability Office (GAO) issued a report that found herbal supplements contained trace amounts of lead and other contaminants.
Schneiderman's investigation—and a barrage of negative media publicity—have put the supplement industry under a microscope in recent months, as state law-enforcement officials and other critics have questioned whether supplements are adequately regulated and whether FDA is sufficiently aggressive in its enforcement of the law.
Mike Greene, vice president of government relations with the Council for Responsible Nutrition (CRN), said products that exploit senior citizens should be removed from the market and FDA should deal with companies that are violating federal regulations.
"I think we all can agree FDA can do more enforcement," he said in a phone interview.
Subscribe and receive the latest insights on the healthy food and beverage industry.
Join 47,000+ members. Yes, it's completely free.
You May Also Like
---