Sen. Harkin's Retirement to Leave "Void" in Dietary Supplement Industry
Sen. Harkin's Retirement to Leave "Void" in Dietary Supplement Industry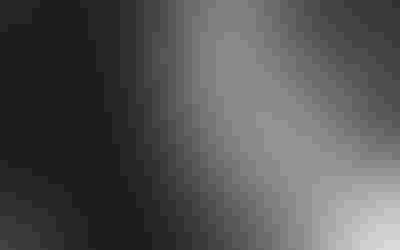 WASHINGTON The dietary supplement industry is losing one of its strongest advocates on Capitol Hill: Sen. Tom Harkin, the Iowa Democrat.
Harkin, who has served in Congress for 38 years, announced he won't seek reelection in 2014.
"It does leave a void starting in 2015 because he has been a real advocate for the natural products industry, dietary supplements and alternative medicine," Steve Mister, president and CEO of the Council for Responsible Nutrition (CRN), told INSIDER.
The 73-year-old Harkin is hailed as a leading lawmaker on issues related to dietary supplements. He and Sen. Orrin Hatch (R-Utah) co-sponsored the Dietary Supplement Health and Education Act of 1994 (DSHEA). Mister said Harkin also was instrumental in giving birth to the National Institutes of Health's (NIH) Office of Dietary Supplements, whose mission is to strengthen "knowledge and understanding of dietary supplements".
Calling him "one of the more progressive members of Congress", Natural Products Association (NPA) CEO and executive director John Shaw expressed his gratitude for Harkin's service, including his continuing work on DSHEA.
"Senator Harkin has been a champion of the dietary supplements and organic products industry for many, many years. His leadership has been instrumental in the creation of the modern supplement industry, which provides consumers access to a wide range of safe products within an appropriately regulated class of goods," said Michael McGuffin, president of the American Herbal Products Association (AHPA), in a statement. 
"AHPA will miss his presence and wise counsel in Washington," McGuffin added. "Looking forward, our goal should be to find new friends on Capitol Hill, who will support and promote the industry a fraction as well as Senator Harkin has."
Harkin said he would not run for a sixth term in the Senate because, in part, he wanted to devote time to his wife Ruth. The veteran lawmaker, whose father was a coal miner with an eighth grade education, also noted he will have served in Congress for 40 years after the current term ends.
"After 40 years, I just feel it's somebody else's turn," he said.
Harkin's departure will mark the beginning of an end of an era for two senators who have been strong advocates of the dietary supplement industry. Hatch said during his most recent campaign he wouldn't run for office again in 2018.
Trade associations with the natural products industry are seeking other allies in Congress on both sides of the aisle, although they didn't want to comment on the specific lawmakers being targeted.
"Our issues are not partisan issues. They shouldn't be partisan issues," Mister said.
Subscribe and receive the latest insights on the healthy food and beverage industry.
Join 47,000+ members. Yes, it's completely free.
You May Also Like
---