Omega-3 Patent Mapping 101
Omega-3 Patent Mapping 101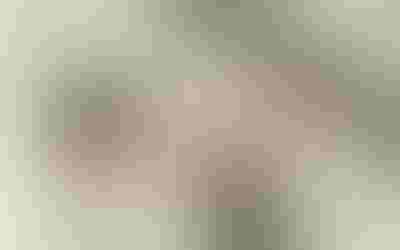 by Brent Batzer
Perhaps you have heard about patent mapping." You may or may not know what it is, or you may be more familiar with the term patent landscaping." A patent landscape is an analysis of patent data for a chosen field of technology. The field can be as broad or as narrow as one chooses, depending on the information you are seeking, and has a variety of uses. A patent map" goes hand-in-hand with the patent landscape analysis, as it is a visual representation of patent data.
The usefulness of a patent map is obvious. While a patent landscape analysis might be something that can be boiled down to an executive summary or conclusion of a few paragraphs, the actual analysis is likely to go on for many pages in a veritable wall of text." Even the summary may not convey the information in an easily understandable format, particularly for those not overly familiar with the structure and language of patents. A patent map can provide an easily readable format that conveys information in a fashion that everyone from your business team to your engineers and scientists can readily understand without an in-depth knowledge of patents.
What can patent maps include? One of the oldest and most well-known patent maps is the family tree" of patents. These are often used by patent attorneys and others to visualize and track all of the patents in a family," that is, the patents that come from common applications, tracking the various continuations, foreign applications and divisional applications, in a format that is simpler to understand and an easier way to trace priority. Patent maps can also include simple bar graphs and the like.
For example, consider a competitive monitoring program where your omega-3 oil company is tracking the patents and patent filings of other oil suppliers. One very simple patent map might be a bar chart showing the number of U.S. patents and patent applications for each competitor. You could have a chart that drills down" into the data further and breaks those out by specific technology area. The options for a patent map are myriad, and can be as narrow or as broad as data in which you have interest.
Patent maps are also a visual way to form an initial impression about the potential for patentability or freedom to operate in a given technology area. These can be a starting point for ideas where a company may wish to further investigate the patent landscape and work on potentially patentable ideas. Of course, one should obtain opinion of counsel based on a competent search when looking at freedom to operate for a given product, but the patent map can at least show you if something looks to be a poor choice as a starting point.
Well discuss patent maps, their relationship to common patent activities in the omega-3 space and more at GOED Exchange 2014, February 4-6 in Salt Lake City. GOED Exchange registration is now open; click the link for details.
Brent Batzer is an associate at Amin Talati LLC.
Subscribe and receive the latest insights on the healthy food and beverage industry.
Join 47,000+ members. Yes, it's completely free.
You May Also Like
---