Nutricosmetics and Beauty Foods Update
Nutricosmetics and Beauty Foods Update
While FTC has historically not been very active around nutricosmetics, brands that market supplements with beauty messages need to ensure they have adequate scientific support for all claims, both express and implied.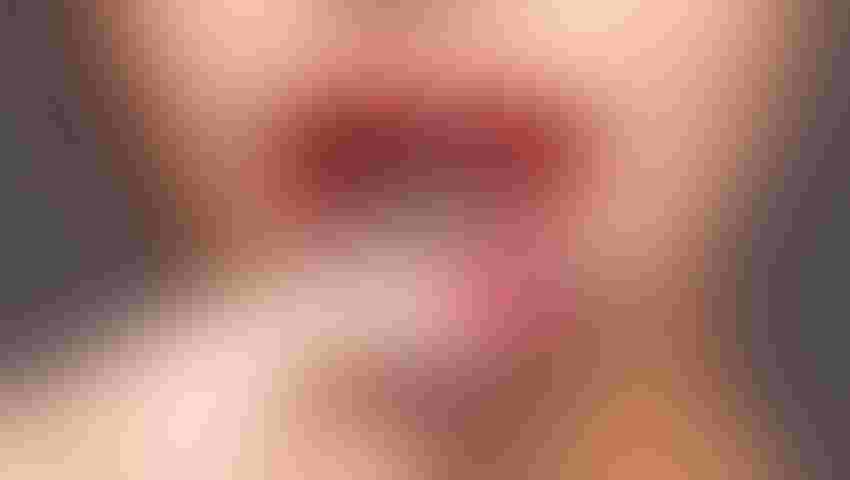 "One pill makes you larger
And one pill makes you small
And the ones that mother gives you
Don't do anything at all
Go ask Alice
When she's ten feet tall."
–"White Rabbit" by Jefferson Airplane
Perhaps if Alice were older, she would have opted for a pill to make her younger, or at least look that way. Who wants to be really big or small anyway?
"Nutricosmetics" and "beauty from within" are industry terms for dietary supplements that are promoted for uses that historically have been associated with topical cosmetic products. Healthy, glowing skin, fewer wrinkles and thicker, more luxurious hair are just a few examples of claims for beauty pills. And conventional foods are getting in on the action too, with new functional beauty foods (even chocolates!) popping up all the time.
The Market
The global nutricosmetics market is big and getting bigger. Global Industry Analysis' report "Nutricosmetics: A Global Strategic Business Report" said it expects the global nutricosmetic market to reach US$7.4 billion by 2020. While the U.S. nutricosmetic market still lags behind other regions (Europe and Japan are the largest), it is the fastest growing market with a compound annual growth rate (CAGR) of 12.2 percent.
From a legal standpoint, dietary supplements (and foods) have a significant marketing advantage over topical cosmetics. Under the Food Drug and Cosmetic Act, a topical cosmetic cannot claim to affect the structure or function of the body (which includes the skin). A dietary supplement can. That means, for example, while a topical product can only claim to reduce the appearance of a wrinkle, a dietary supplement (or food) can claim to get rid of the wrinkle itself. Dietary supplements can also make other high-value marketing claims such as reduce cellulite, eliminate acne (non-cysytic) and more.
Be Careful What You Claim
Even if a claim is allowed for a product under FDA rules, marketers must have adequate scientific support for all claims, both express and implied. Without such support, claims can be vulnerable to challenge by FTC, state attorneys general, competitors, consumers (class action attorneys), and the National Advertising Division of the Council of Better Business Bureaus (NAD). Tangling with any of them is not pretty.
Hairy Cases
While FTC has historically not been very active against nutricosmetics (other than products for weight loss/cellulite), last year, FTC brought actions against three companies for selling dietary supplements that claimed to prevent or reverse gray hair. FTC charged that the companies deceptively claimed that their products, "Get Away Grey," "Go Away Gray" and "Grey Defence," contained an enzyme that attacks hydrogen peroxide, the chemical that causes hair to turn gray. "Go Away Gray" was also the subject of a consumer class action. That is enough to turn anyone's hair gray.
Unlike FTC, historically there has been a lot of action at the NAD in cases involving nutricosmetics and beauty foods, both brought by competitors and by NAD itself. For example, last year, in another hair supplement case, claims for a supplement called "Hairfinity Hair Vitamin" were challenged by a competitor. Challenged claims included: "Clinically proven to decrease number of hairs shed and increase hair growth" and "Hairfinity Hair Vitamins are formulated with hair specific nutrients to nourish your hair from the INSIDE OUT and promote faster growing, longer, thicker, stronger hair, and more vibrant hair."
NAD found that the clinical study the advertiser conducted to support those claims was inadequate and therefore recommended that the claims be discontinued. NAD found the study had many flaws, including the fact that it was not blinded nor placebo controlled. Also, to determine the amount of hair shedding, "each participant was provided a 'Shed Hair Diary' and collection bag for their shed hairs. The subjects were instructed to collect all strands of loose hair (i.e., those found in combs, brushes, fingers, etc.) in the collection bags and record in their diaries twice per day how many strands were collected." Not surprisingly, NAD determined that asking subjects to collect and count their shed hairs every day for 90 days was not an ideal way to accurately measure the product's effectiveness. I would have been pulling my hair out.
Cheers!
As a frequent martini drinker (gin, not flavorless vodka), I was excited when I saw a press release for a new gin called "Anti-AGin." The company claimed that it "Rejuvenates the skin while you drink," it is "for people who want to stay young but don't want to give up alcohol" and that it "includ[es] a host of age defying botanicals and combining them with drinkable collagen, this is the alcoholic equivalent of a facial." I was sold.
However, my excitement was short-lived when I saw NAD challenged those and other claims for the product, and the company, rather than defend its claims, simply advised NAD that the product was no longer for sale. Sigh. Back to Agin gin.
Do It Right
While these are examples of products that did not do it right, many nutricosmetic/beauty food ingredients are established and promising, including collagens, peptides, carotenoids, botanical extracts and more. Tremendous opportunities await companies that enter this growing market with an effective product, if it does it right.
Speaking of, I wonder what was in those ineffective pills that Alice's mother gave her anyway.
Ivan Wasserman is a partner at the law firm of Manatt, Phelps & Phillips LLP (manatt.com) in Washington, focusing on the marketing of health and wellness products, including dietary supplements, foods, over-the-counter (OTC) drugs and cosmetics.
Subscribe and receive the latest insights on the healthy food and beverage industry.
Join 47,000+ members. Yes, it's completely free.
You May Also Like
---