Keeping AER Requirements in Focus
Keeping AER Requirements in Focus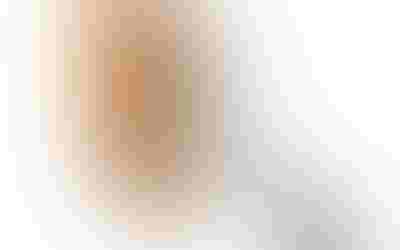 WASHINGTONIt's been five years since the federal law went into force requiring dietary supplement companies to report serious adverse events to FDA. Back in 2006 and 2007, the leading industry associations actively participated in drafting the statute, and promoted its passage as the responsible path. Since that point, many other regulations have come into effect, and dietary supplement manufacturers have more responsibilities than ever before; that said, understanding the obligations under the adverse event reporting (AER) statute is critical.
A free webinar on the topic is set for Feb. 5, jointly presented by the American Herbal Products Association (AHPA), Consumer Healthcare Products Association (CHPA), Council for Responsible Nutrition (CRN), Natural Products Association (NPA) and United Natural Products Association (UNPA). Attendees will hear about the history of the law, AER requirements, and FDA's response to AERs and what triggers agency action.
In this Q&A with INSIDER, Steve Mister, CRN's president and CEO, puts the AER issue in context, and addresses misconceptions that companies should be aware of.
INSIDER: Why is the AER law important to the dietary supplement industry?
Steve Mister: It is what responsible companies should do to stand by their consumers. If a consumer has a serious health problem that the consumer believes is connected to one of our products, we have an obligation to give the consumer a way to contact the company and tell them about it. Then we have an obligation to turn that in to FDA, so the agency can look for early signals, patterns and trends. A single finished product manufacturer might not know there are other companies getting similar types of reports. That's why it is important for the regulatory agency to have access to this type of information about serious adverse events.
INSIDER: How does the law define "serious" in relation to adverse events?
Mister: It is defined in the statute with very specific criteria. It was not left to FDA to define, but defined in the statute. We anticipated there would be times when a company might disagree with a consumer, but the way the law is written, the burden is not on the company to make that decision. Companies must report everything that is serious to FDA. Do your due diligence and ask enough questions so you can present both sides of the story. But you don't have to decide whether it was causally related. We knew this would lead to some over-reporting. But it was better to do that than put the onus on industry to adjudicate what the consumer told them and decide whether it was really causal related or not.
INSIDER: What are some of the misconceptions related to the AER law?
Mister: Some companies think if they disagree with my consumer about the causality, I don't have to report it. But it's not your prerogative to make that decision. There is also some misunderstanding about what is serious and not serious. In some cases that leads to over-reporting, where companies report everything they get to FDA. That's not helpful because it clutters the agency with things that are not required under the law. On the other hand, there are companies that don't understand what is serious, so they fail to report things that are serious. It's understanding what's serious and what isn't. And that's not something the company or FDA gets to define; that goes right back to the language in the statute.
INSIDER: Are there concerns about how FDA uses this information?
Mister: I think there is this question mark about what does FDA do with this data when I give it to them? If I file one adverse event, are they going to come in and try to close down my plant because there is a problem? Are they going to take my ingredient off the market? Those are the kinds of questions companies ask. On our Feb. 5 webinar, Dan Fabricant from FDA will be speaking about how the agency uses the adverse event datawhat they do once they get the information. I think that will be extremely enlightening. As companies understand more about how the agency actually uses the data that will give them some reassurance.
Of course, we've also heard some rumblings from FDA that they believe there are some companies that still are not abiding by the AER requirements. And it's important to understand that under the GMP requirements, if FDA is in your facility for a GMP inspection, they have access to your complaint file. And if you have serious adverse events that you are not reporting within the two week window, and FDA does an inspection, they're going to find that you've got complaints that qualify as serious. While that GMP provision is separate from the AER law, it does give FDA some transparency into your company. And we have seen situations where inspections have lead to warning letters about failing to report adverse events. So companies should know they have to take this seriously. It's critical that everyone understands what their responsibilities are as they relate to the AER statute.
The free webinar is set for Tuesday, Feb. 5, from 2 to 3:30 pm EST; click here to register .
Subscribe and receive the latest insights on the healthy food and beverage industry.
Join 47,000+ members. Yes, it's completely free.
You May Also Like
---