Genetic Engineering Management and Labeling
Genetic Engineering Management and Labeling
This article summarizes this legislation and key considerations in implementing a genetic engineering management system in products to be labeled as "free from genetic engineering".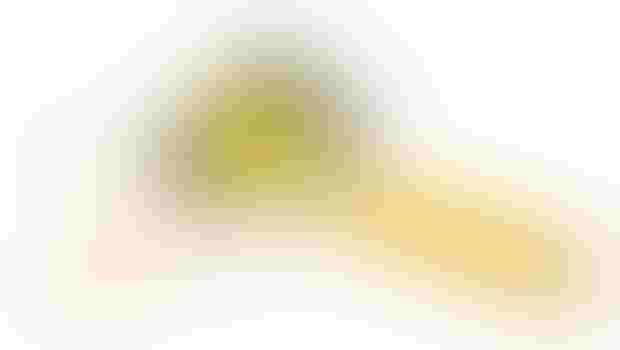 Genetic engineering using genetically modified organisms (GMOs) has become a hot button issue across the United States. Recently proposed labeling legislation in some states has brought genetic engineering to the forefront of food industry attention.
The acronym GMO is widely used, but the correct term is "genetic engineering," which involves incorporation of genetic material from one organism to another to result in desirable characteristics being taken on by the recipient crop or plant material, e.g., resistance to certain plant diseases. A wide variety of foods have been genetically engineered, including specific types of apples, canola, flax/linseed, lentils, maize, potato, rice, soybeans, sugar beets, tomatoes and wheat. The genetically engineered crop can then be grown more productively with less waste due to diseases.
The down side of genetic engineering is that some groups and individuals have questioned the safety of genetically engineered food. To date, however, the U.S. FDA has considered genetically engineered foods in the United States to be safe for human consumption. The debate from the opponents of genetic engineering is that there is insufficient evidence to show that this process is safe since studies have not shown long-term negative health effects of consuming genetically engineered foods.
The public concern surrounding genetic engineering has led to introduction of proposed regulations from some state lawmakers. Introduced in 2014, Vermont's Bill H112 requires packaged food that includes genetically engineered components offered for retail sale after July 1, 2016 to state "produced with genetic engineering" on the label. If the food is not packaged, the retailer must post a similar statement on the retail store display. Exceptions include foods in which genetically engineered components total less than 0.9 percent of the total weight; alcoholic beverages; food not for retail sale, food prepared and intended for immediate human consumption or sold in restaurants.
In 2013, Connecticut put forward Bill HB6547, to become effective October 1, 2013, providing that four additional states passed similar legislation, one of which must border Connecticut, and the total population of the states must exceed 20 million people; conditions that have not been met so far. The bill requires infant formula or baby food produced from genetically engineered components to be labeled as "produced with genetic engineering." This labeling was intended to start July 1, 2015 with an enforcement date of July 1, 2019.
Maine's Bill LD 718 came out in 2013, requiring food and feed produced from genetically engineered components to state "produced with genetic engineering," with an enforcement date of July 1, 2019. Exceptions include foods with less than 0.9-percent genetically engineered materials, alcoholic beverages, restaurants and unintentional commingled products. The law will be repealed if a similar law is not adopted in at least five states or states with a population or combined population of at least 20 million people.
The wording of these bills indicated that states are relying on support from other states. Although FDA has had guidance in place since 2001, no federal regulation is yet governing labeling of genetically engineered foods in the United States other than from USDA, which stipulates conditions for labeling foods as organic or free-from genetic engineering. The use of genetic engineering, or GMOs is prohibited in organic products, including seeds, animal feed and GMO ingredients. Claims must be verified under a USDA-approved program certified by a third party. The certifying body name and details of why the product is free-from genetic engineering must be on the label. Testing of at-risk ingredients is required, with an "action threshold" of 0.9 percent of product weight consisting of genetically engineered components, although absence of GMOs is the desired target for "Non-GMO Project Standard" compliant products.
What does all this mean in practical terms if a company wants to label a product "free from genetic engineering"? Determine how the product will be packaged and where it will be sold to determine which laws or labeling requirements apply, followed by in-depth investigation to determine whether any ingredient has undergone genetic engineering. It is not always determined through testing, e.g., if an animal is known to have been fed on genetically engineered plant material, its products cannot be considered free-from genetic engineering, even if the products test negative for GMOs. In addition, some genetically engineered ingredients, such as refined oils, may not contain enough residual protein for GMO detection. This does not mean they are free from genetic engineering. Evidence must show that the ingredient was not affected by genetic engineering from seed supply through its process history. After components are proven to be free from genetic engineering, strict traceability and segregation is required to ensure identity preservation through to the finished product. In the case of USDA labeling criteria, for low-risk ingredients, ingredient specifications can be reviewed to determine absence of GMO risk but, for high-risk products, verification of the genetic engineering control program must be maintained through an annual audit and on-site inspections. Polymerase chain reaction (PCR), a technique that amplifies and detects inserted DNA sequences, is the recognized test method used to validate non-GMO claims.
In order to demonstrate effective control of genetic engineering in your products, a brand should first undergo training from an experienced training entity with experience in interpreting non-GMO standards and regulations. Following training and implementation, it should certify its genetic engineering or GMO management system through a competent third party to a rigorous standard including review source of ingredients, transport, storage, processing, sequencing, cleaning, testing of raw materials and finished products, and training of all company personnel with impact on the management system. This certification provides confidence that your genetic engineering control system has been designed, implemented and verified with true due diligence.
Victor Muliyil, is the food technical program manager at SGS North America and serves as a primary SGS technical contact for food safety programs, including GFSI approved schemes, ISO 22000, feed HACCP & second party audits. He is an accredited multi-sector food safety program lead auditor and trainer, responsible for development of SGS food safety training and audit projects and client technical support. He has more than 28 years of experience in food laboratory management, quality assurance management, food safety management system development, training and auditing.
Subscribe and receive the latest insights on the healthy food and beverage industry.
Join 47,000+ members. Yes, it's completely free.
You May Also Like
---