Nutraceutical Science Must Innovate or Die
Nutraceutical Science Must Innovate or Die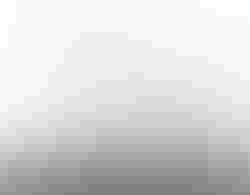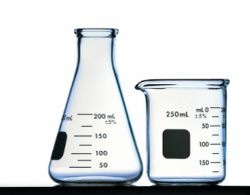 by Jayesh Chaudhary
Invest in your brand even in hard times. Dont cut communication budgets. These are statements one often heard during the downturn. A third might be, Dont cut research budgets in hard times. Innovation helps in building brand value. Any communication without something solid to offer to the consumer may fall flat. Research provides facts (content) and communication provides the form (wrapper/packaging). Solid brands need first solid research and true innovation, and then high-quality communication. Good marketing brings the first sale, whereas product value brings repeat business.
Research and Marketing Budgets
Innovate or Die has always been the war cry of Pharma and Biotech. Nutraceutical firms have never been as aggressive in research. But in the past five years, nutraceutical product launches have slowed down and research budgets been further squeezed, generally due to slower sales. Truly breakthrough technologies and ingredients are much less common than they were five years ago. At the same time, however, media scrutiny and criticism is leading consumers to seek more science-driven products.
Many nutraceutical companies are quite naive when it comes to research costs and spending. Douglas Kalman, MS, RD, FACN, director of clinical nutrition, Miami Research Associates, Miami, commented: Most nutraceutical companies lack understanding when it comes to what research costs. A company can get one or more studies (small or medium scale) for the price of one or two advertisements in a high-profile periodical. Many firms appear to have no problem putting out loads of marketing; but, ask them to spend a small portion of their advertising on safety and efficacy studies (for substantiation, intellectual property, etc.) and they hesitate.
However, increasing research spending need not adversely impact marketing expenditures. In fact, well-substantiated label claims and genuine product benefits help in branding and make life easier for brand managers. Market differentiation becomes clearer, paving the way to effective communication.
Delivering Substantiation
Clinical research is considered the highest form of research in terms of regulatory and market acceptance. However, there is still high propensity toward relying on traditional knowledge, testimonials and doctor endorsements in the marketing for nutraceutical products. At the same time, several common myths have driven down the motivation to support good quality clinical trials.
Myth #1: Clinical trials are costly.
Yes, clinical trials are not cheap, but they offer a far greater return on investment (ROI) than any other form of research and brand promotion activity. A clinically proven brand sells on its own without expensive ad spend. Conversely, a me-too product or a product based on borrowed science is more likely to have a shorter lifespan in todays fiercely competitive markets. Moreover, the damage to an established brand in the event of regulatory action is a much bigger price to pay than the price of even an expensive trial. Hence, clinical trials may be costly, but have a great ROI.
Myth #2: Most universities can conduct a compliant clinical trial.
There is no doubt university clinicians and researchers are trained in clinical pharmacology and can understand a research question well. University doctors can also draw up a great study protocol and write up a neat final report. But there is a critical element missing in most studies done in the United States and elsewhere if there is no involvement of a third-party project management and monitoring agency. Often, busy clinicians may miss elements of good clinical practices (GCP) that are necessary to meet compliance with regulatory norms.
Myth #3: A clinical study is only going to get costlier if given to a CRO.
One perception among some nutraceutical companies is that engaging a contract research organization (CRO) to conduct a clinical study is an unnecessary cost burden. If the study will be conducted at a university by the CRO, why pay extra for the oversight? However, a good CRO can organize the project and monitor key metrics efficiently, resulting in great savings in terms of time to market and waste reduction. A well-organized project through a CRO also reduces the risk of failure and raises compliance levels.
Myth #4: CROs are focused on drug trials and dont understand dietary supplement research needs.
With tightening regulations, especially in Europe, most CROs around the globe have started targeting the nutraceutical market and are eager to serve if the audience is ready to listen. The drying pharma pipelines is reason enough for at least some smaller CROs to serve the special interests of the nutraceutical industry.
Myth #5: Clinical trials done on a non-U.S. population may not be acceptable to FDA and FTC.
In fact, this cant be further than the truth. Currently, only half of the approximately 30,000 actively recruiting sites reported on ClinicalTrials.gov are in the United States trying out new drugs on U.S. patients. The balance are spread across the world in unlikely research destinations such as Ghana (44 studies funded by sponsors such as GSK, Pfizer and NIH); Ukraine (488 studies funded by the likes of Bayer, Sanofi Aventis and Boehringer Ingelheim); and Ecuador (49 studies funded by Novartis, Hoffman la Roche, etc.). Conversely, several foreign new molecules are also being tried in the U.S. population. FDA and all other regulators honor clinical data from other countries as long as they are done ethically and compliant to established standards. China (1,345 studies) and India (1,095 studies) contribute an increasingly large share of clinical sites for global trials.
Obviously, product development and clinical investigation must drive brand promotion. Research standards need not be compromised if certain myths about clinical research are dispelled.
Jayesh Chaudhary, M.D., is CEO of Vedic Lifesciences, a contract research organization (CRO) serving the pharma, phytopharma and nutraceutical industry. He can be reached at [email protected] .
Subscribe and receive the latest insights on the healthy food and beverage industry.
Join 47,000+ members. Yes, it's completely free.
You May Also Like
---