Better Frozen Appetizers
Better Frozen Appetizers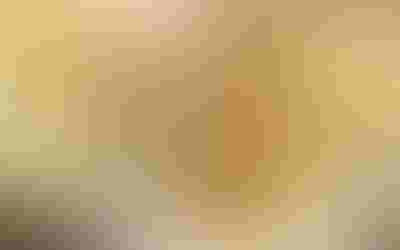 By Cindy Hazen, Contributing Editor
The beauty of appetizers is their versatility. They can begin a meal or make a dinner; they can be healthy or indulgent, homespun or gourmet; and they can be created out of just about every food group.
Flavorful inspirations
Flavor trends can be transferred from different product categories. We use on-trend snack seasonings, or flavor profiles from dips, and incorporate them into the coating, says Elaine Wells, marketing manager, Griffith Laboratories, Alsip, IL. Think breaded cheese bites seasoned with sour cream and onion or Buffalo wing flavors, coconut chicken tenders, and a chicken cake (instead of crab).
Breadings can be made from snack-type coatings, such as tortilla chips, shoestring potatoes, pretzels, puffed-rice pieces and soy nuts, as well as large vegetable pieces and pieces of fruit, notes John Kaufmann, R&D manager, Kerry Ingredients & Flavours, Americas Region, Beloit, WI.
Sauces broaden appetizer flavor horizons. In fact, several different sauces might go with one appetizer. In a restaurant setting, this allows the consumer to try various profiles by only making one commitment, says. Kaufmann This also satisfies more than one person at the table, increasing the chances of a party choosing to purchase an appetizer.
Better bites
Kaufmann has noticed a rise in better-for-you appetizers. For example, manufacturers are using leaner protein sources, such as soybeans, and offering lower-GI starches, such as using sweet potato instead of potato, he says. Gluten-free and whole- or multigrain are also appearing on appetizer labels. In the retail world, there has been a movement to increase vegetable equivalents of some appetizers by using innovative coatings and sauces, too, he says.
Barb Forde, director R&D, Griffith Laboratories, suggests a dry seasoning product that cooks to a sauce/rub hybrid, while withstanding the high heat intensity of grilling. This system performs well on chicken or shrimp and has seen success on a skewered appetizer.
Crusted coatings can incorporate whole grains, multigrains, seeds, fruits, vegetables and seasonings. These more-health-conscious products were developed to be oven-cooked, to help reduce the fat, without any trans fat, that would be contributed from par-fry or full-fry preparation, says Forde. Smaller portions with reduced cook times, such as appetizers, may be par-fried, depending on the ingredients in the coating. The company combines these coatings with flavors like Mediterranean, New England butter and tarragon, Thai lemongrass and red chili, and cracked black pepper with herbs and fruit.
The granulation of the products is slightly coarser than traditional cereal coatings, with lots of visual differentiation in both color and shape, says Forde. The blend includes both fine and larger coarse ingredients, contributed by the breading, as well as the fruit, vegetable and spice components. This blend of coarse and fine portions assists with delivering complete coverage.
In a top-only application, the crust could deliver 3% to 5% pickup, depending on the product being coated. A no-fry batter would deliver 7% pickup, says Forde.
Formulating frozen
Packaging, storage, shelf life and rethermalization methods must be taken into account. According to Joe Bavone, R&D manager, Kerry Ingredients & Flavours, the preferred retherm method often dictates how a product is formulated. We need to avoid using ingredients in fried breaded appetizers that would burn under the high temperatures of the frying oil, such as excessive amounts of sugar or dehydrated vegetable pieces, he says.
For an oven-baked appetizer, batters and breaders must remain crisp in a high-moisture environment. Batters that have functional starches and breaders with proteins baked in tend to be more crunchy, says Kaufmann. This additional crunch helps compensate for the reduction of conductive heating that is normally associated with deep-frying. The direct contact with frying oil and 0% moisture is a much more efficient cooking environment that draws off moisture and makes the texture more appealing.
Speed ovens, which cook by a combination of infrared (IR) and microwave, are increasing in popularity in some restaurants, and require other special adaptations to the appetizers color, texture, granulation and fat content. Reconstitution time in a speed oven is relatively short. Therefore, mostif not allof the color development must be done in a pre-fry step. That being said, there is the potential for toasting on the outer edges of the product due to the IR, Kaufmann continues. The breading system must be resilient enough to provide good texture, but also to provide a mechanical barrier for the fillings and moisture held within the substrate. Larger-granulation breaders do tend to provide better texture, but there is a rate of limiting returns on this. Crumb fall-off and excess toasting need to be considered.
Filling up appetizers
When cooking with IR and microwave, its important to consider the filling is being cooked by the microwave at the same time as the exterior, says Kaufmann. This could lead to boiling-out. Knowing the melt point and water activity can lessen product-development failures, such as soggy doughs. The batters and breading will also need special modifications to help hold the filling inside the core.
Forde explains that for coating cheese, the system must provide a complete envelope to cover the cheese. A multi-pass system that layers batters and breadings is used to deliver this heat barrier. In some cases, a restricted-melt cheese must be used.
Fillings are also incorporated into appetizers via co-extrusion. The use of co-extrusion greatly expands the options and flexibility for developers to combine ingredients such as batters and breaders, matrices, seasonings, sauces, fillings, particulates, inclusions and flavors in creative ways, says Kaufmann.
A stable situation
Some frozen-appetizer formulations require added stabilizers. John Wassergord, senior applications technologist, Danisco USA, Inc., New Century, KS, suggests using hydrocolloids to control syneresis, or weeping, of water during the thawing process. Some of the more-common hydrocolloids used to prevent this occurrence are xanthan gum or a blend of xanthan and guar gum. These hydrocolloids can allow for a stable product during several freeze/thaw cycles.
A single hydrocolloid or starch might not fit all applications. When selecting a starch or hydrocolloid, one must recognize the product demands from concept to consumer. The starch selection and its performance depend on multiple criteria. You must consider the expected product attributes; all processing conditions, including reheating; distribution, storage and shelf life; and the functionality of each ingredient used in the formulation, says Celeste Sullivan, technical manager, food applications, Grain Processing Corporation, Muscatine, IA.
Total fat content plays an important role in the appetizer formulation. Fat coats starch granules and inhibits hydration, Sullivan explains. Solids content, including sugars, salts, spices, dairy ingredients and other gums and hydrocolloids, will compete for the available moisture and delay hydration. The pH must also be considered. These factors will impact the rate the starch stabilizer will hydrate.
Starches are typically chemically modified to improve functionality. Cross-linking improves low-pH stability and provides shear and heat stability. Substitution is another chemical modification designed to improve moisture management by reducing retrogradation. This provides long-term refrigerator and freezer stability, says Sullivan.
Modified cook-up starches can prove useful. Each has a reduced gelatinization or pasting temperature, making them easier to cook out or properly hydrate compared to other conventional modified starches, says Sullivan. Many process procedures leave modified starches under-hydrated. When this happens, any free moisture is not bound within the granule. That moisture migrates to the product surface, forming ice crystals and soggy pastries and crusts. Under-processed starches may also contribute to negative flavor profiles.
For cold-process fillings and sauces, Sullivan recommends modified food starches: These are intact-granule, cold-water-swelling or hot-water-dispersible, instant starches. They will provide the shelf and freezer stability of a properly hydrated cook-up starch and the ease of instant hydration. Unlike the traditional drum-dried instant starches, they provide a smooth surface appearance and superior quality. Maintaining granule integrity is imperative when the system must be initially produced, frozen, defrosted and re-warmed.
Also, a modified corn starch, designed for its film-forming properties, produces a very low viscosity, allowing the developer to easily atomize or spray it onto a product surface, says Sullivan. It can be applied to the surface of a baked product to provide surface gloss or to adhere particulates, spices, seeds or nuts. It may also be used as an egg-wash replacement when removing allergens from the label, to aid in the drying of a glaze, and to enhance crispness in a battered, breaded product.
Products that contain meat offer a different stability challengewarmed-over flavor. Antioxidants, either synthetic or natural, help prevent this problem in precooked meats that will be reheated. Examples of natural antioxidants are rosemary extract and green-tea extract.
Regarding packaging, susceptors are recommended for enrobed appetizers that will be microwaved. Steam-in-bag veggies for products like ginger-sesame edamame pods is also a good example of where packaging can be used to make a better product, says Kaufmann.
Anythingincluding packagingthat streamlines appetizer preparation will be the selling factor for the time-pressed hostess or chef.
Cindy Hazen, a 20-year veteran of the food industry, is a freelance writer based in Memphis, TN. She can be reached at [email protected].
Frozen Growth
According to Frozen Foods in the U.S.: Dinners/Entrées, Pizza, Vegetables, Appetizers/Snacks, and Breakfast Foods, 2nd Edition, a 2009 report from Packaged Facts, Rockville, MD, as consumers scale-down away-from-home meal purchases, theyre buying more convenient frozen items, predicting that frozen foodswith an emphasis on convenient and healthier itemswill see sales grow 25% between 2008 and 2013 to reach $64.8 billion.
The Editors
Choosing the Best Oil for Fried Appetizers
Oil is a functional component in the manufacturing of fried appetizers, as well as for the end consumer, either retail or foodservice. They each can have similar needs, and whether products are pre-fried in manufacturing or fried before serving, oil is a major factor in product quality.
 Many types of frying oils are available: commodities at a lower cost per pound, or specialized, hybrid oils designed for longevity and high-temperature applications. These oils canola, soybean, corn and palmare used individually or in a combination to address specific challenges.
Flavor: Oils have varying impact on flavor. The hybrid oils tend to be very neutral. With little to no impact on flavor, a neutral oil allows the food item to be the most predominant flavor component, whether a crab cake, chicken wing or tempura vegetable.
Longevity: Oil longevity has more than one cost-saving effect on the end product. Longer-lasting oils can provide labor cost savings through changing the oil less often.
Nutritional Impact: The trend for providing zero trans fat per serving and widespread government regulation are driving forces to use hybrid oils.
Overall Functionality: For frying applications, oil with a good oxidative stability and high smoke point is desired. Users should look for oils that can also be used in various processes in manufacturing or foodservice operations: deep-frying, sautéing, marinating, sauces and processing. Stocking one versatile oil with many applications can be convenient and reduce inventory items. 
Charlie Baggs, executive chef, Bunge Oils
Subscribe and receive the latest insights on the healthy food and beverage industry.
Join 47,000+ members. Yes, it's completely free.
You May Also Like
---