Q&A With Nutritionist Joy Bauer
Q&A With Nutritionist Joy Bauer Joy Bauer MS, RD, CDN, is the nutrition and diet expert for NBCs Today show, a monthly columnist for Woman's Day magazine, and the exclusive nutritionist for the New York City Ballet. She is the author of several New York Times bestselling books, including Joy Bauer's Food Cures," Slim & Scrumptious," and Your Inner Skinny," and the creator of JoyBauer.com. She received her BS in kinesiological sciences from the University of Maryland, and an MS in nutrition from New York University. Bauer says her mission is to improve the health of our nation and believes its never too late or too early to reap the benefits of healthy living." For more information, visit joybauer.com.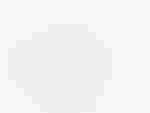 What is your definition of a processed food? Are all processed foods bad"? Can processed food be incorporated into a healthy diet?                                                               
Processed foods are really anything that isnt in its natural state, its been modified by manufacturers. I dont consider things like frozen vegetables or fruits without additives processed foods, even though they are packaged, because theyre still in their whole state. Theres a huge spectrum of processed foodsthings like yogurt, cheese and whole-grain bread and pastathat are healthy foods and are processed in some way. I definitely consider them part of a healthy diet. Highly processed snack foods with really long ingredients lists are the types of processed foods Id like to see people limit in their diet, or enjoy on occasion as a treat.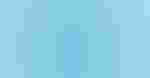 The food industry is taking steps to make products healthier. What efforts do you see that you applaud? What further steps would you like to see the food industry take?
Yes, many companies have made huge strides. Im also really proud of the smaller, independent companies that are bringing healthy processed foods to the market and forcing the bigger companies to adapt and innovate and make their products cleaner and healthier. Trans fats have been pretty much wiped out of most packaged foods, which will have an incredible impact on the health of our country. Companies are starting to reduce sodium and sugar in their products, take out additives and reformulate with cleaner ingredients, and also incorporate more healthful ingredients like whole grains, nuts, seeds, fruits, etc., that add nutrition to their products. I would love to see these trends continue. I would also like to see greater cuts in salt and added sugar, more whole grains, less saturated fat (switching over to heart-healthy oils), and even more creativity with healthy ingredients like nuts, seeds, fresh/dried fruit, interesting whole grains (e.g., quinoa, millet, etc.) and dark chocolate.
What are the proven health benefits of omega-3s?
The health benefits of EPA/DHA omega-3s with the strongest scientific support are lowering triglycerides and reducing risk of heart disease. There is good evidence that the fish omega-3s also lower cholesterol and blood pressure, reduce risk of stroke, improve symptoms of rheumatoid arthritis, and reduce risk of macular degeneration. Omega-3s may also reduce the risk of Alzheimers disease and other cognitive disorders, and reduce risk of depression. We still need more research studies to sort out the benefits.
Given the controversy surrounding added sugars, what sweeteners do you recommend, and why?
Im not a proponent of sugar substitutes, artificial or natural (e.g., stevia). I prefer small amounts of real sugarwhite sugar, brown sugar, cane syrup, brown rice syrup and honey are all good options. High-fructose corn syrup has the same calories and is metabolized by the body pretty much the same way as real sugar, so theres really no differencebut why not stick with more natural, less processed sweeteners?
Consumption of gluten-free products is on the rise. What are the benefits to eating gluten-free if you dont have celiac disease or other related digestive issues?
If you dont have gluten intolerance, there isnt really a benefit. But I do encourage people without gluten issues to take advantage of some of the healthier, whole-grain, gluten-free options on the market because they often incorporate whole grains and ingredients (like brown rice, quinoa, millet, chickpeas, beans, lentils) that you dont often see in wheat-based products. There are some absolutely delicious gluten-free crackers, chips and cereals out there that use interesting whole-grain ingredients with plenty of health benefits.
Which health issues can most effectively be addressed through dietary intervention?
Well, obviously weight loss is a big one, and the issue that affects the most lives. But so many health issues can be dramatically improved by making changes to your diet. High cholesterol, high blood pressure, prediabetes and diabetes, and GI issues (celiac, IBS, IBD) are some of the key health issues where nutrition has the biggest impact.  
FDA is working on revamping nutrition labels on processed foods. What changes would you like to see?
Id like to see a really simple front-of-pack label that summarizes the key nutrition pointscalories, possibly serving size, saturated fat, sodium, added sugar. It should be really easy to interpret, so people can easily determine if a food contains ingredients that they should be minimizing in their diet. I also think we should be separating out added sugar from natural sugar so people can tell whats coming from fruit and dairy (which contain other nutrients along with the sugar) and whats been added to products.
Id also like to see serving sizes re-evaluated so food companies arent manipulating products to make them seem lower in calories or healthier than they are. A 20-oz. soda shouldnt be considered 2.5 servings, since you know someones going to drink the entire bottle in one sitting. Likewise, a can of soup, single large cookie, or candy bar shouldnt be considered 2-3 servings.
Bauer will be the Featured Speaker at SupplySide West, Oct. 12, 2011, at 9 a.m.
SupplySide West, scheduled for Oct. 10-14 in Las Vegas, is the world's largest event for healthy and innovative ingredients. It is attended by manufacturers, marketers and formulators of foods, beverages, supplements and cosmeceuticals, and includes more than 1,300 booths and more than 100 hours of education, sponsored by BASF. For more information on SupplySide West, log on to supplysideshow.com.
Subscribe and receive the latest insights on the healthy food and beverage industry.
Join 47,000+ members. Yes, it's completely free.
You May Also Like
---