JAMA articles detail alcohol, caffeine and energy drink issues
JAMA articles detail alcohol, caffeine and energy drink issues
In commentaries published Dec. 19 online in JAMA, several medical doctors have discussed the science, research, health and regulatory status of energy drinks relative to caffeine and alcohol content.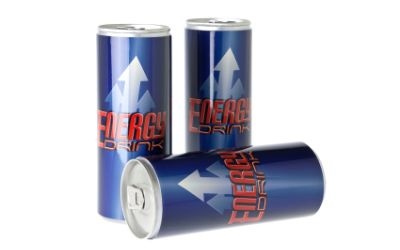 Commentaries published in December of 2019 from JAMA discussed research and other evidence suggesting negative health effects from excessive consumption of caffeine, especially in conjunction with alcohol, but they noted much is not yet known about the exact roles these ingredients have played in deaths associated with energy consumption, due to the unique characteristics of each case, and to what extent government should or will regulate energy drinks containing these ingredients.
In one commentary, Jonathan Howland, PhD, MPH, from the Department of Emergency Medicine at Boston University, and Damaris J. Rohsenow, PhD, from both the Center for Alcohol and Addiction Studies at Brown University and VA Medical Center, Providence, R.I., detail the health effects of alcohol mixed with energy drinks (AMED), including premixed "alcopop" drinks such as Four Loko and self-mixing of highly caffeinated energy drinks with various types of alcohol.
Citing survey's showing as much as 56 percent of college students reported mixing energy drinks with alcohol, the authors established the potential for public health consequences for this recreational use of energy drinks, which often contain herbal ingredients, including botanical sources of caffeine that contribute tot he overall average of 80 to 140 mg of total caffeine content.
At issue are concerns the caffeine counters the sedating and intoxicating effects of alcohol, thereby impairing judgment relative to risky behavior. They concluded the scientific evidence on AMED's effects "on perceived intoxication and sedation has been inconsistent," but noted AMED use has been correlated to "increased risk for negative consequences of drinking." They summarize and cite several studies to support their findings.
In some of the evidence, they found sources of potential confounding factors that make it difficult to definitively link AMED use to riskier behavior. For instance, cross-sectional studies connecting AMED use with increased risk taking most often compared AMED users to people drinking alcohol without energy drinks/caffeine. "This study design leaves open the possibility that those who choose to use AMED are inherently more prone to risk-taking behaviors, and thus the relationship between AMED and risk taking could be spurious," they suggested, adding it is possible personality traits such as impulsivity and thrill-seeking  lead to AMED consumption, not vice versa. In fact, they cited a study showing heavy energy drink users were more likely to be heavy alcohol drinkers than were people who infrequently consumed energy drinks. They suggested a future approach to this subject might be the study of drinking and risk taking within the same group  of people who consume alcohol with or without caffeine.
To further highlight the effects of caffeine paired with alcohol, Howland and Rohsenow pointed to experimental studies showing caffeine can reverse certain impairmentreaction time, psychomotor speed and simulated driving performancedue to moderate alcohol consumption, but there is no such effect on error rate. "Thus, caffeine allowed moderately intoxicated individuals to respond as quickly as if not intoxicated, but their performance remained impaired," they noted. To this end, they argued marketing that suggests AMEDs can reduce  impairment and sedation is misleading, and social drinkers who think caffeine will counteract alcohol impairment have actually shown greater impairment.
The authors acknowledge actions by state and federal officials against energy drinks containing alcohol and high levels of caffeine help increase awareness and improve the marketing of these products, but most young people will continue to mix energy drinks and alcohol. "Thus, it is important that policy makers, parents, university administrators, health care professionals, and consumers of AMED have accurate information regarding AMED as a public health danger," they advised. They also recommended stakeholders address gaps in knowledge on the exact effects of AMED use on behavior through targeted research and assessment of evidence by experts from relevant government, research and trade groups.
In another commentary, Kent Sepkowitz, M.D., from Memorial Sloan-Kettering Cancer Center and Weill-Cornell Medical College, New York, discusses the distant and recent histories of caffeine scrutiny, including recent action and involvement by FDA in cases involving marketers of certain caffeinated alcoholic energy drinks. He also provided an overview of data on energy drink usage, as well as information on how energy drinks are often marketed as dietary supplements when containing various botanical and other nutraceutical ingredients, some of which are additional sources of caffeine.
The article explores the situation of caffeine poisoning, highlighting research on caffeine levels in forensic autopsies and discussing caffeine metabolism relative to achieving toxic levels. In a Swedish study, one percent of 5,000 autopsies had Caffeine levels higher than 10 mcg/mLthe equivalent of five to seven cups of standard coffeeand 20 cases out of 16 year's worth of autopsies featured caffeine levels higher than 80 mcg/mL, which is considered a lethal dose. Of these cases, 12 of the deaths were attributed to caffeine intoxication, with the most common cause of death being arrhythmias.
Sepkowitz noted caffeine is well-absorbed and reaches maximum blood level in about 15 to 45 minutes, and alcohol can extend the life of caffeine in the body, possibly increasing the stimulant's toxic effects. He advised, consuming 3 to 10 g of caffeine in a short period of time might be lethal,  but to reach such a dosage would require consumption of about 12 typical energy drinksabout 100 mg of caffeine per servingwithin a few hours. 
"It is not known how many energy drinks were ingested by patients thought to have energy drinkrelated deaths," he noted, adding a number of confounding factors could be involved such as drug-drug interactions, multiple drugs and compounds being metabolized in the same pathway, underlying cardiac or liver disease, and the influence of other ingredients in the energy drinks.
In light of the evidence, both research and public records, he recommended energy drink consumers, especially young men (the heaviest users), should talk to their physicians about energy drink use. He further suggested having caffeine content clearly listed on product labels could help users keep their intake of the stimulant below the safe level of 500 mg per day for people without heart or liver disease. In fact, he said while the role of regulators in energy drink oversight is undefined, requiring labeling of caffeine content on these drinks would be a good start. "In Sweden, restriction of caffeine tablet sales from 250 to 30 pills per customer appeared to decrease the rate of fatal caffeine overdoses, suggesting that deliberately restricting the sale of preparations with a high dose of caffeine might be an effective approach," he said.
In addition to the commentaries, JAMA also published a Patient Page containing information on the energy drink market, including common ingredients, caffeine content of various known energy drink brands, and some health risks associated with energy drink useincreased heart rate, palpitations blood pressure, sleep disturbances, urine production and blood sugar.
Subscribe and receive the latest insights on the healthy food and beverage industry.
Join 47,000+ members. Yes, it's completely free.
You May Also Like
---