Innova: Clean Label Tops 2017 Food, Beverage Trends
Innova: Clean Label Tops 2017 Food, Beverage Trends
Food and beverage perspectives, market data, trends, food, beverage, international, clean label, Innova Market Insights, consumers, sweeteners, culinary, sustainability, plant based ingredients, dairy alternatives, nutrition, packaging, label claims, brand marketing, bakery and cereal, dairy, confectionery, snack foods, convenience foods, grains, ancient grains, soft drinks, supply chain,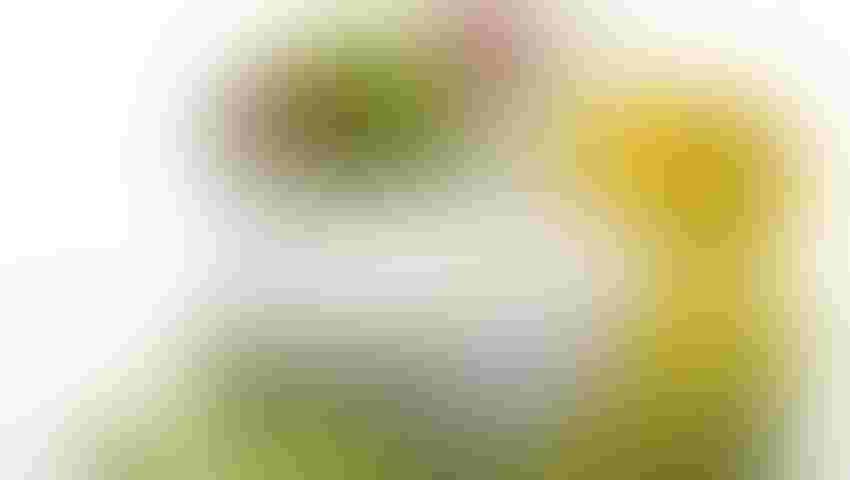 Innova Market Insights today released its Top 10 food and beverage trends list for 2017, and it came as no surprise that clean label was the No. 1 trend as growing calls for transparency throughout the supply chain are taking clean and clear label to a new and supreme level.
"Interest in naturalness and clean label continues to feature strongly," said Lu Ann Williams, director of innovation, Innova Market Insights, during the webinar that was held this morning. "It has become somewhat of a running theme through our trends forecasts in recent years. In 2008, 'Go Natural' led our trends list, and since then the theme has featured each year in different forms, such as 'Processed is Out' in 2011, 'From Clean to Clear Label' in 2015 and 'Organic Growth for Clear Label' in 2016. This year, clean & clear is a theme weaving throughout the entire list."
The Top 10 Trends for 2017 include:
Clean Supreme: The rules have been rewritten and clean and clear label is the new global standard. The demand for total transparency now incorporates the entire supply chain, as a clean label positioning becomes more holistic. Trending clean supply chain claims include "environmentally friendly," which has shown a CAGR growth of +72 percent from 2011-2015 and "animal welfare," which has grown at +45% per year during this period.

Disruptive Green: As plant-based milks, meat alternatives and vegan offerings have rapidly moved into the mainstream, consumers are looking for innovative options to take the inherent benefits of plants into their daily lives. Even dairy companies are now leveraging the functional and technical benefits of plants in new product development, driving more variety and excitement into their category.

Sweeter Balance: Sugar is under pressure, although it remains the key ingredient delivering the sweetness and great taste that consumers are looking for. The quest to combine taste and health is driving NPD, as the industry faces the challenge of balancing public demand to reduce added sugars and create indulgent experiences, while at the same time presenting clean label products.

Kitchen Symphony: Italian Lasagna is no longer enough—we want Melanzane Aubergine Al Forno! The connected world has led consumers of all ages to become more knowledgeable of other cultures. As a result, there is growing demand for greater choice and higher levels of authenticity in ethnic cuisines.

Body in Tune: Consumers are increasingly personalizing their own nutrition intake, making food choices based around what they think will make them feel better. They are also experimenting with free from products and specific diets like paleo and low FODMAP. At the same time, consumers continue to increase their intake of foods and beverages with ingredients that they consider to be healthy, like protein and probiotics.

Plain Sophistication: The craft trend is definitely in—and not just with beer. The number of food and beverage launches with a craft positioning increased 15 percent in 2015. Alcoholic beverages are driving the trend, but confectionery, bakery and soft drink manufacturers are tapping into the craft movement.

Encapsulating Moments: This trend is targeting specific consumption occasions. Next to an on-the-go snacking positioning, the away from home snacking positioning is emerging. Popular words are "ideal for school boxes" or "perfect office snack." Food and beverage launches with a mention of specific keywords—"office," "school" or "in the car"/"on the road"—have increased since 2011; however, new products with "in the car"/"on the road" positioning have skyrocketed since 2014.

Beyond Pester Power: Kids have always influenced their parents' food buying choices, but savvy companies are realizing the "kid factor" is a game changer today. Factors for this trend include more kids watching cooking programs and experimenting in the kitchen with their own culinary skills. What's more, manufacturers are using packaging to attract interest from kids and parents alike. Food and beverage launches targeted to kids in 2015 increased across the board—dairy 11 percent), ready meals (13 percent), cereals (14 percent), snacks (13 percent), meat, fish and eggs (14 percent), and fruits and vegetables (32 percent).

Blurring Boundaries: New food and beverage launches are blurring the boundaries of traditional applications. Take for example, a cold-brew coffee with almond milk. Is it a coffee or dairy alternative? The same goes for smoothie drinks packed with vitamins and other nutraceuticals or dairy drink boosted with whey.

Seeds of Change: Ancient grains—especially chia and quinoa—are making huge strides in the food and beverage sector. Food and beverage launches containing buckwheat, quinoa, millet, chia or spelt increased exponentially form 2011 to 2015. What's more, chia saw the largest spike in use from 2013 to 2016.
Subscribe and receive the latest insights on the health and nutrition industry.
Join 37,000+ members. Yes, it's completely free.
You May Also Like
---