Digital Printing Revolution
Digital Printing Revolution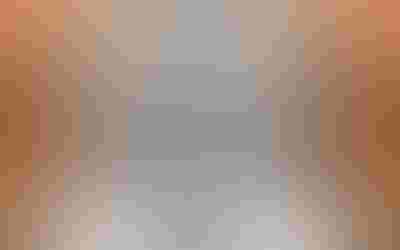 by Sean Gallagher
Digital printing for labels and packaging is revolutionizing the way brands go to market, answering some long-awaited needs. The leader in the industry is HP Indigo, which uses plateless electro-ink technology to deliver superior print quality, along with other benefits, including graphic flexibility, speed-to-market, environmentally friendly solutions, and a broad portfolio of applications: pressure-sensitive labels, shrink sleeves, folding cartons, and flexible packaging for single-serve bags and sachets.
Conventional printing (flexography, gravure and offset) still produces the lions share of the package printing in the marketplace; but, many in the industry believe the tipping point for digital is imminent, as new consumer demands, coupled with recent economic factors, are creating a scenario for widespread adoption.
The New Consumer Landscape
Consumers are looking for high levels of engagement with each other and with the brands they buy. Relevance and interaction shape their opinion as to how a brand fits into their lives. With traditional media becoming more fragmented, the first moment of truth is an even more important influence in buying decisions.
In the less than 15 seconds it takes a typical consumer to survey the shelf, it is more imperative than ever for brands to make an impact. The days of introducing product graphics and messaging that stay stagnant for years to deliver brand equity have come to an end. In its place is the need to keep graphics and messaging fresh, modern, relevant and engaging. Maintaining brand integrity is still paramount, but the ground rules have shifted as consumers seek greater levels of real-time interaction and intimacy with the brands they choose.
Changing Buying Patterns
The economic downturn has also forced many companies to re-think their purchasing patterns, including the common practice of buying a three-month (or more) supply of labels in order to drive the per-unit price down and have product on hand to meet production forecasts. This method has an effect on warehousing fees, carrying charges and obsolescencein the likely event that labels must be scrapped due to regulatory, ingredient or even marketing-driven changes. A shift is underway that falls directly into the sweet spot of digital: print on demand with the added benefit of complete flexibility to change graphics and messaging as needed.
Consumers Demand Sustainability
Not long ago, many manufacturers in the natural products category were not aware of the sustainability benefits of digital printing nor were they choosing environmentally friendly materials over traditional ones. There was not much knowledge about digital printing overall nor its inherent sustainability credentials (no harmful chemicals; computerized workflow; hightech, power-saving equipment; re-usable ink canisters; virtually no waste; and print to demand). In addition, at that time, the offerings from material suppliers were limited and costly. This is paramount, especially in the natural products marketplace where standards for authenticity are much higher. While the products inside were natural or organic, the label and packaging that was readily available was not up to par.
But much has changed in just a few short years. For example, almost every major material supplier now offers FSC-certified materials, materials made from 100-percent post-consumer waste, PLA (corn based), recyclable, biodegradable and even tree-free substrates. And they are continuing to find ways to drive cost out so consumer product companies can choose a more environmentally friendly option over lower-priced traditional offerings.
What Digital Printing Allows
One of the most exciting aspects of digital printing is it answers all of the new market requirements mentioned above. And, it levels the playing field.
In the conventional printing world, there are minimum run lengths due to set up and changeover time as well as printing plate charges for every product label produced. With this new technology, there are no printing plates and virtually no set-up time nor scrap. In the conventional scenario, small or medium-sized companies were at a disadvantage, as it was costly to have complex four-color graphics produced. Many times, the only fix was to keep the graphic background constant and change out a plate for a multiple SKU product line. Now, each SKU can contain unique photo-quality graphics at no additional cost, no matter what quantity is requiredfrom one to 100,000 or more.
Another beauty of digital printing is its a total product lifecycle solution. The technology has always been great for mockups, prototypes, sales samples and limited product launches; but now the latest generation press can run hundreds of thousands of labels cost-effectively. So from initial product testing, through regional launches and/or expansions to full production runs, there is one solution that meets the need. And companies need only order the exact quantity they need in this newly possible print-to-demand model.
The Finishing Touch
Finishing technology is also advancing. Continuous strides are being made to develop secondary decorating techniques that are better for the environment. Techniques such as Crystal Cachet, which utilize a single stream of re-usable film to achieve various spot holographic designs, are beginning to overtake the usage of hot and cold foil stamping.
A Look Ahead
Finally, dont overlook QR codes, which have just recently started to infiltrate the United States. In fact, according to a report by Mobio Identity Systems, QR Code scanning increased 1,200 percent in the last six months of 2010. A QR code is a 2D code with a URL imbedded. When the code is scanned, using a SmartPhone or web cam, it launches dynamic content. Shoppers are able to instantly view videos, sell sheets, extended content, newsletters, recipes, coupons or Facebook pages at the point of purchase. With the addition of the QR code, shoppers are enticed to pick up the package and interact with it, offering a second-value tier. The utilization of digital print technology for labels and packaging, along with the QR code, is a perfect next-generation platform for todays brands.
Sean Gallagher is the director of innovation at Innovative Labeling Solutions (ILS), a digital label and packaging specialist located just outside Cincinnati. ILS ((888) 860-2457) offers turn-key solutions to all segments in the CPG market.
Subscribe and receive the latest insights on the healthy food and beverage industry.
Join 47,000+ members. Yes, it's completely free.
You May Also Like
---