ABA Lawsuit: San Francisco Sugar-Sweetened Beverage Ordinances Violate Free Speech
ABA Lawsuit: San Francisco Sugar-Sweetened Beverage Ordinances Violate Free Speech
One of the co-plaintiffs called the ordinances "confusing and full of ambiguities that set the retailers up for failure to comply."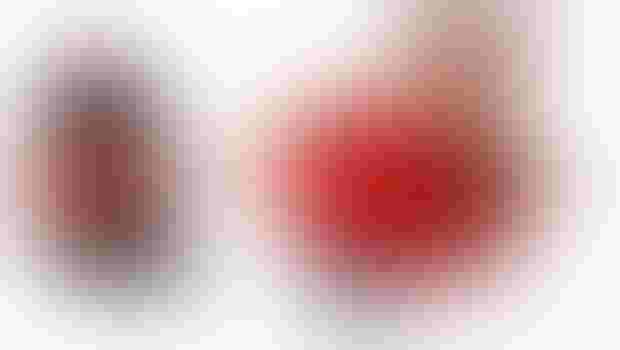 The American Beverage Association (ABA) last week filed a lawsuit in federal court to overturn two new ordinances in San Francisco that are intended to curb consumption of sugary drinks.
The 36-page complaint, filed in the Northern District of California, seeks a declaration that the ordinances violate the First and Fourteenth amendments to the U.S. Constitution. The ABA and two co-plaintiffs also are seeking an injunction that would bar city officials from enforcing the ordinances.
One ordinance that became effective Saturday, July 25 bars advertising of sugar-sweetened beverages on city property, with certain exemptions, while a second component of the ban forbids beverage makers and other producers of sugar-sweetened drinks "from using their names on any City property to promote any product or any non-charitable event, no matter whether commercial, athletic, musical, or even political in nature," ABA's outside counsel, James K. Lynch of Latham & Watkins LLP, an international law firm, wrote in the complaint.
A separate ordinance requires distributors, producers or advertisers of sugar-sweetened drinks to produce on ads a controversial disclosure: "WARNING: Drinking beverages with added sugar(s) contribute to obesity, diabetes, and tooth decay." The ordinance takes effect in a year.
"The ordinances single out one particular category of products based on one ingredient that is found in thousands of foods and beverages, taking away our ability to advertise in the same way and in the same places as other consumer products," the ABA said in a statement. "If these ordinances survive, it means the City could extend its efforts to restrict, ban or require labels to be placed on any advertising of any products at any time simply because the City doesn't like them."
The First Amendment is often invoked in food and beverage cases challenging required disclosures, as is the case in a Grocery Manufacturers Association lawsuit seeking to overturn Vermont's law requiring labels on genetically engineered foods.  
The ABA last week also filed a motion for a preliminary injunction, arguing the beverage industry will suffer "irreparable" harm if the court does not block the City of San Francisco from enforcing the advertising ban on city property.
Joining the ABA in the lawsuit are the California Retailers Association and California State Outdoor Advertising Association.
"San Francisco's beverage ordinances are confusing and full of ambiguities that set the retailers up for failure to comply," the California Retailers Association said in a statement. "Such obscure policies that single out one type of product do nothing to educate consumers about health and only serve to raise the cost of doing business in San Francisco."
Lisa Ang, a spokeswoman for San Francisco Mayor Ed Lee, who signed the ordinances last month, did not immediately respond Tuesday to a request for comment.
Citing a threat to public health, local and state governments in recent years have sought to crack down on sodas and other sugary drinks. In perhaps the most famous controversy to date, former New York City Mayor Michael Bloomberg sought to restrict sugary drinks larger than 16 ounces in many areas of the Big Apple, but the New York courts ruled that the prohibition was unlawful. Latham & Watkins also represented ABA in that litigation.
Although San Francisco has been fond of attempts to crack down on sugary drinks, voters last year rejected a ballot measure to tax sugary drinks. A campaign against the initiative said the measure would have added 40 cents to the cost of a bottle of soda and nearly $3.00 to the cost of a 12-pack.
"Human consumption of sugar-sweetened beverages," San Francisco's required beverage warning ordinance declares, "is linked to a myriad of serious health problems including, but not limited to: weight gain, obesity, coronary heart disease, diabetes, tooth decay, and other health problems."
But ABA argued the required health warning conflicts with findings by U.S. Agriculture Department experts and health organizations. For instance, the lawsuit noted that the Academy of Nutrition & Dietetics has concluded in recommendations that "sugar-sweetened beverages—like countless other foods and beverages, including pizza, cookies, apple juice, hamburgers, ice cream, and burritos—may be consumed as part of a healthy diet and lifestyle."
"Together, the Speech Ban and Warning Mandate seek to replace the free marketplace of ideas with a single government-imposed viewpoint," the lawsuit alleged.
The San Francisco Chronicle first reported on the lawsuit.
Subscribe and receive the latest insights on the healthy food and beverage industry.
Join 47,000+ members. Yes, it's completely free.
You May Also Like
---