Black seed oil may influence immune response
Black seed oil may influence immune response
While the immune system is one of protection, it can sometimes cause serious harm. Black seed oil has shown promise in exerting pro-inflammatory effects.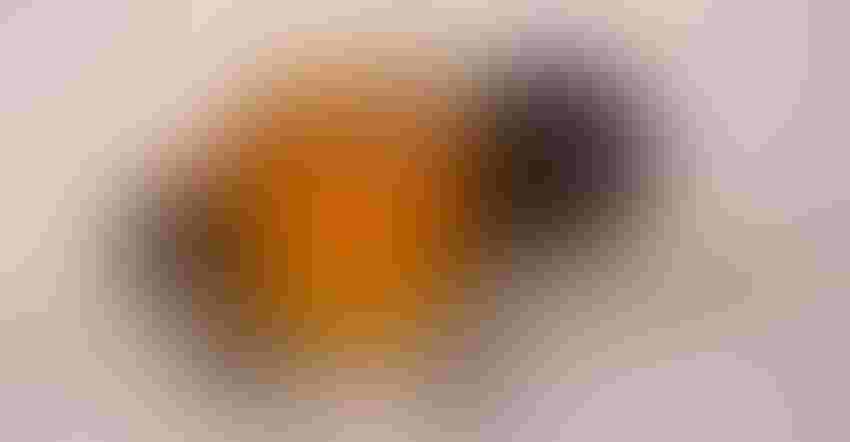 The immune system is complex and sometimes reacts in ways still not fully understood. Designed to protect the body from foreign aggressors, the immune system is a complex network of cells and proteins that provide a combination of powerful offensive capabilities alongside solid defense mechanisms.
Unfortunately, this same system meant to protect can actually cause serious harm. One common way this occurs is when inflammatory response becomes imbalanced, triggering a cytokine storm within the body.
A cytokine storm occurs when the immune response is unregulated and produces an excessive number of cytokines into the body. Cytokines are proteins secreted by immune cells to help intercellular communication; they play a central role in multiple immune and inflammatory functions.
Typically, pro-inflammatory cytokines are released to help fight infection, but sometimes too many immune cells are activated in a single location, causing a storm.1 Depending on the severity and location, the consequences can range from fever and increased infection to organ failure and death.
Fortunately, Mother Nature provides powerful agents that can help not only weather the storm, but perhaps aid in deterring it from ever raging. One such option may be found through the black seed (Nigella sativa) plant and the oil derived from it.
Scientific studies on black seed oil
Black seed oil has thousands of years of historical use and hundreds of research studies. The basis of its power can be attributed to thymoquinone, its major bioactive compound.2 Thymoquinone has potent therapeutic potential for a variety of health issues, but one area it really shines is inflammatory response.
Pro-inflammatory cytokines such as tumor necrosis factor (TNF)-alpha and interleukin (IL)-6 are commonly seen both in an active immune response and as part of a cytokine storm. Thymoquinone has shown the ability to inhibit the production of pro-inflammatory cytokines through a variety of methods. One key process exhibited by black seed oil is in its ability to inhibit nitric oxide (NO) production.3 NO is a pro-inflammatory mediator, synthesized within the body and released in high concentrations, it increases inflammation.4 By inhibiting NO production and synthesis, black seed oil is able to help mediate the inflammatory process.
Another way that black seed oil, and thymoquinone, may help create balance is by restoring heme oxygenase (HO)-1 levels.5 HO-1 helps protect against oxidative stress and is a potent and endogenous anti-inflammatory agent. An increase in reactive oxygen species (ROS) is typically associated with an increase in the production of cytokines, a combination which results in the inhibition of HO-1, spiraling the issue into further chronic inflammation. By aiming to reverse the inhibition of HO-1, important immune cells such as monocytes and macrophages will be able to better function in their roles for innate and adaptive immunity.
A recent study that looked into the effects of a black seed oil standardized to 3% thymoquinone— combined with omega 3 oil—found that the unique combination had much stronger results, because of its synergy, to upregulate HO-1 and influence cellular homeostasis within the inflammatory response.6 A review of the study further solidified the findings that the oil with a higher content of thymoquinone provided impressive support for HO-1 and, in so doing, against cytokine storms.7
Black seed oil is a powerful natural ingredient that may help balance inflammatory response. Choosing to formulate with thymoquinone-rich varieties may assist nature in taking its proper course by helping lower the risk of cytokine storms.
Editor's Note: This content is intended for informational purposes only; Natural Products Insider does not endorse or encourage claims/marketing to include disease and drug claims.
Morris Zelkha is CEO and co-founder of TriNutra and holds a bachelor's degree in chemical engineering from Ben Gurion University in Israel. He was the founder and president of the LycoRed Group that, over the past two decades, has been pursuing the global "from farm to the pharmacy" concept. Zelkha possesses more than 35 years of experience in industrial operation, business development and research and development (R&D) project management in the nutraceutical, chemical and fertilizer industries.
References
1 Tisoncik JR et al. "Into the eye of the cytokine storm." Microbiol Mol Biol Rev. 2012;76(1):16-32.
2 Ahmad A et al. "A review on therapeutic potential of Nigella sativa: A miracle herb." Asian Pac J Trop Biomed. 2013;3(5):337-352.
3 Kulyar MF et al. "Potential influence of Nagella sativa (Black cumin) in reinforcing immune system: A hope to decelerate the COVID-19 pandemic." Phytomedicine. 2020;153277.
4 Sharma JN, Al-Omran A, Parvathy SS. "Role of nitric oxide in inflammatory diseases." Inflammopharmacology. 2007;15(6):252-259.
5 Vijayan V et al. "Heme oxygenase-1 as a therapeutic target in inflammatory disorders of the gastrointestinal tract." World J Gastroenterol. 2010;16(25):3112-3119.
6 Shen HH et al. "Cold-Pressed Nigella Sativa Oil Standardized to 3% Thymoquinone Potentiates Omega-3 Protection against Obesity-Induced Oxidative Stress, Inflammation, and Markers of Insulin Resistance Accompanied with Conversion of White to Beige Fat in Mice." Antioxidants (Basel). 2020;9(6):489.
7 Fakhouri EW et al. "Genetic Polymorphisms Complicate COVID-19 Therapy: Pivotal Role of HO-1 in Cytokine Storm." Antioxidants (Basel). 2020;9(7):636.
Subscribe and receive the latest insights on the healthy food and beverage industry.
Join 47,000+ members. Yes, it's completely free.
You May Also Like
---