Asia-Pacific embraces immune-health focused beverages
Asia-Pacific embraces immune-health focused beverages
Juices, smoothies, waters and soft drinks are among the beverages incorporating functional ingredients with potential immune-boosting appeal.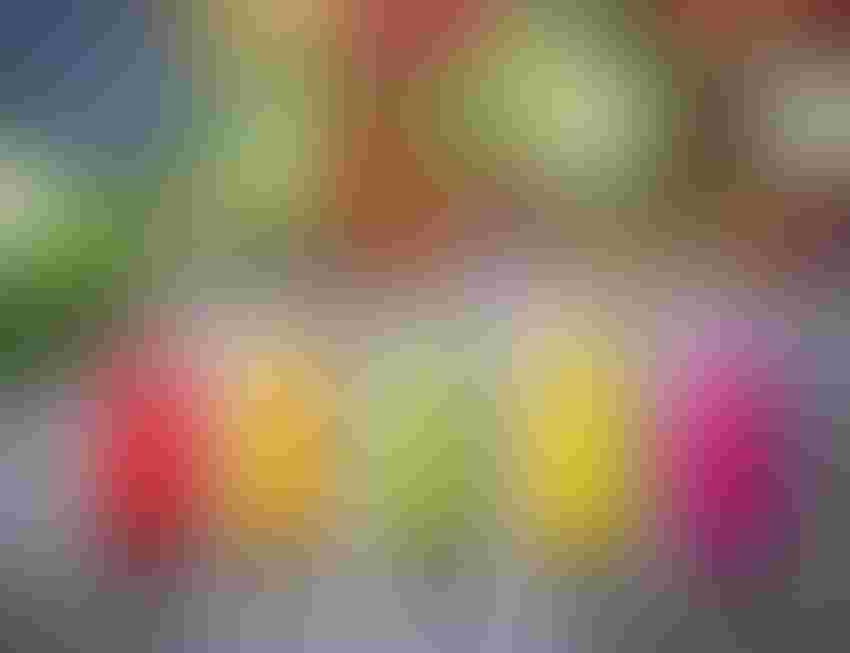 Traditionally, sugar has been ubiquitous in soft drinks as a key ingredient used to bring indulgence to consumers. Nevertheless, challenges stemming from the regulatory front—as well as changing consumer attitudes about health—are disrupting long-successful sugary drinks.
Aside from developing healthier alternatives and embracing classic flavors, beverage manufacturers in the Asia-Pacific region are offering immunity-boosting beverages. New product variants to support health, including micronutrients like vitamins and probiotics, serve as the new response.
Political and social pressure on sugary drinks
Governments in Asia-Pacific have taken tougher measures against sugar amid increasing consumption across the region. According to Euromonitor International, Asia-Pacific is set to witness the fastest growth rate in per capita volume consumption of food and drinks sweeteners among all regions in the world between 2019-2024. With a compound annual growth rate (CAGR) of 0.6% during the same period, this figure is predicted to rise from 6.52 kg in 2019 to 6.73 kg in 2024. Much of the growth in Asia-Pacific is expected to come from Southeast Asia, where consumers are known for their love of sweetened food and drinks—like mango sticky rice from Thailand and teh tarik from Malaysia. Regulators in the region have implemented numerous measures to curb surging sugar consumption. For instance, in 2017, the Thai government imposed a two-part progressive tax regime on sugary drinks, with one based on the product's suggested retail price and the other based on a specific fixed tax rate. The Thai authorities raised the rates for the tax regime in 2019, and will do so again in October 2021 and 2023.
Growing health consciousness has reshaped Asia-Pacific consumers' preferences, resulting in a gentle demand shift from sugary beverages. With sugar intake rising, the population of Asia-Pacific consumers who are obese has also been increasing. In fact, per the International Diabetes Federation, the number of Asia-Pacific consumers between the ages of 20 and 79 with diabetes soared from 76.7 million in 2010 to 162.6 million in 2019, and is predicted to hit 196.5 million by 2030.
Many Asia-Pacific consumers are turning to healthier food and beverage product offerings for their own well-being. As shown by Euromonitor's Health and Nutrition Survey conducted in January and February 2020, more than 50% of Asia-Pacific respondents agree with the health benefits of diet/low sugar options in their day-to-day routine. Moreover, COVID-19 has led consumers to reinforce their attitudes toward everyday health, nutrition and hygiene. They are increasingly concerned with health and wellness priorities in their daily life, including a focus on immunity to reduce the risk of illness. Under this context, it is not surprising to see consumers moving away from perceivably unhealthy sugary beverages to products that can better support their health.
Balancing health and indulgence
In response, beverage manufacturers have constantly improved their product offerings with an equal focus on health and indulgence to meet different consumer demands. Not only have they introduced healthier options and alternatives, but also heavily promoted their original flavors to consumers. For example, in Japan in 2017, Coca-Cola rolled out the new Coca-Cola Fiber+, a diet variant of Coca-Cola with added dietary fibers. At the same time, the company made a similar effort to retain consumer interest in the traditional range of Coca-Cola Original Taste in China, marketing packaging design revamps featuring the "code bottle" with different emoticons and phrases targeting younger consumers.
Immune support beverages gain traction
With a pandemic-induced focus on immunity, beverage companies are turning to immune support beverages as the new direction to go beyond their usual approach. According to Euromonitor's Voice of the Industry: Soft Drinks Survey 2020, more than 54% of professionals recognize the importance of immune support—as well as health and wellness beverages—in impacting sales during the pandemic, which is the second most influential factor only behind e-commerce and delivery. Euromonitor also expects fortified and functional soft drinks* to expand stably, with a retail value CAGR of 2% during 2020-2025.
Juice and vitamins driving immunity-boosting range
Categories that can boost immunity for consumers have hence been on the rise. Juice remains one of the main core categories positioned to serve consumers an immunity boost, due to its healthful perception as containing vitamins. Within the Asia-Pacific region, retail sales of not-from-concentrate 100% juice are projected to hit US$1.8 billion in 2020, growing at an 8% CAGR between 2020 and 2025 to reach US$2.9 billion in 2025.
Beverage makers have thus been actively developing new products centered around juice in order to get a slice of this growing category. In early 2020, a number of retailers in Hong Kong introduced Ready, a not-from-concentrate 100% juice brand from Spain, to offer a fresh juice line that contains vitamins B2 and B6. In Thailand, curcumin, lemon (for vitamin C) and other vitamins were added to QminC juice, providing consumers with immunity-boosting potential. Similarily, vitamin C-rich Tipco Fruity Mix Ginger and Carrot Juice was brought into the Thai market in May 2020.
Health-focused juice smoothies have also surfaced. Prominent examples include Tropicana Essential Plus in Japan, TH True Juice Smoothies in Vietnam, and NutriSari Mango Smoothie in Indonesia, all to draw consumers' attention to potential benefits from added vitamins and natural ingredients.
Emerging categories and ingredients
Immunity-boosting functionality is moving beyond juice, with functional water a prime example. In Japan, since its introduction at the beginning of 2020, probiotic-heavy iMUSE Water (Mizu) has seen great success during the pandemic. Ichitan Group's PH Plus 8.5 in Thailand is another notable case, unveiled in 2020 not only as an alkaline water, but also a vitamin C drink.
Interesting ingredients beyond vitamin C and probiotics have likewise begun to strengthen their association with immune support beverages. In September 2020, PepsiCo announced the U.S. launch of Driftwell, an unsweetened still canned water containing blackberry, lavender, magnesium and 200 g of the amino acid L-theanine. The positioning is enhanced immunity through sleep aid. Given the traditional impact the U.S. has on beverage trends, Asia-Pacific will likely follow suit with similar product offerings.
Looking ahead
The rise of immune-support beverages provides a new path for beverage manufacturers to steer toward a more comprehensive product portfolio. Based on consumer demand and market response during the pandemic, the trend toward immune health will continue. Consequently, it is crucial for beverage companies to understand consumer thinking around health and indulgence in order for such beverages to thrive in the long term.
*Note: Immune-support beverages are included in Euromonitor's "fortified and functional soft drinks" category.
To read more articles about the immune health market, check out "Immune health rising," a Natural Products Insider digital magazine.
Peter Wong is a research analyst at Euromonitor International, with a focus on drinks, tobacco, services and payment industries, as well as offering thought leaderships on other industries and topics. Based in Hong Kong, he drives strategic research across sectors through market sizing, forecasting and competitor landscaping. Prior to joining Euromonitor, Wong worked at a leading global market research company in Hong Kong and Taiwan, performing retail measurement, and quantitative and qualitative marketing research.
Subscribe and receive the latest insights on the healthy food and beverage industry.
Join 47,000+ members. Yes, it's completely free.
You May Also Like
---