Takeaways: Botanicals basics and beyond
Takeaways: Botanicals basics and beyond
To stay ahead of the growing botanicals category, developers and marketers should go back to the basics, think outside the capsule and rethink the boundaries of product development.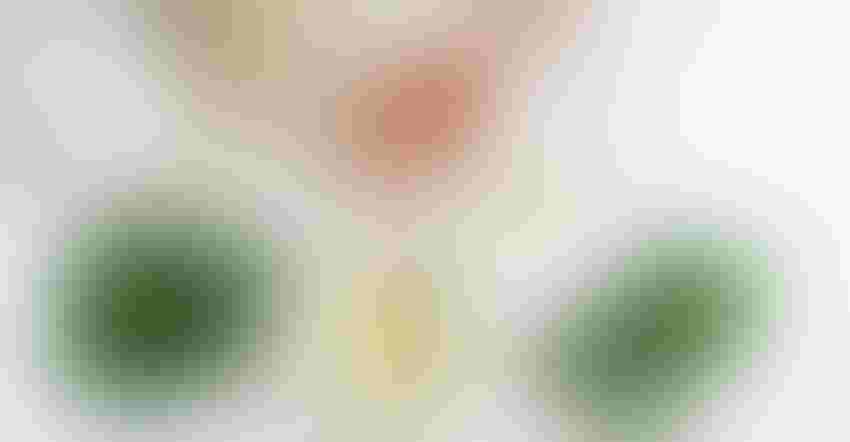 Botanicals are a staple category in supplements, and experiencing growing interest in categories like foods, beverages and personal care. Increasing interest in the health benefits of botanicals encourages innovation, but due diligence is critical to ensure products are effective and safe and that the overall category maintains its growing favor among consumers. To stay ahead of this growing category, consider these market dynamics. 
[Back to] the basics. Botanicals are a longtime staple of the natural products industry. Despite years of innovation and development, the category struggles with adulteration and quality concerns, including unintentional adulteration stemming from mistaken botanical identity. Utilizing proper testing methodologies is critical to ensuring a safe, effective and quality botanical product.
Think outside the capsule. Botanicals are no longer confined to the realm of specialty natural retailers or the supplements aisle. Today, botanicals are used in a wide range of products such as foods, beverages and personal care products and can be found in mainstream retailers like Costco, Target, Sephora and the like. A widening market welcomes widening opportunities for brands looking to boost consumer health with botanicals.
Rethink the boundaries. Interestingly, the intersection of increased interest by consumers in wellness and interest in the benefits of botanicals could be breaking product development barriers in categories like beverages. When facing concerns like solubility and taste in botanical-infused beverages, Natural Force's Tony Federico said the solution, contrary to using artificial flavors and sweeteners, is: Do nothing. REBBL's Palo Hawken, too, said going against the grain in product development is a "novel and somewhat risky approach," but that doesn't prevent the company from adding whole root powder directly into a beverage batch. Questioning the status quo in product development could be the "new" status quo of botanical beverages and other innovations.
In the coming year, the trend of branded ingredients appearing on products labels (including front-of-pack labeling) will be especially prevalent in the botanical category, where issues of adulteration and the need for clinical substantiation of benefits are centerstage. Other methods of communicating authenticity and quality (i.e., increased transparency), such as QR labels and transparent branding, will be used to establish and maintain trust with consumers.
To read more about botanical ingredients revitalizing CPG products, download the digital magazine. 
Subscribe and receive the latest insights on the health and nutrition industry.
Join 37,000+ members. Yes, it's completely free.
You May Also Like
---