Key Ayurvedic Botanicals and Regulatory Challenges
Key Ayurvedic Botanicals and Regulatory Challenges
Ayurveda, the science of life, has known for thousands of years of the healing properties of herbs, such as turmeric, ashwagandha, shilajit and others.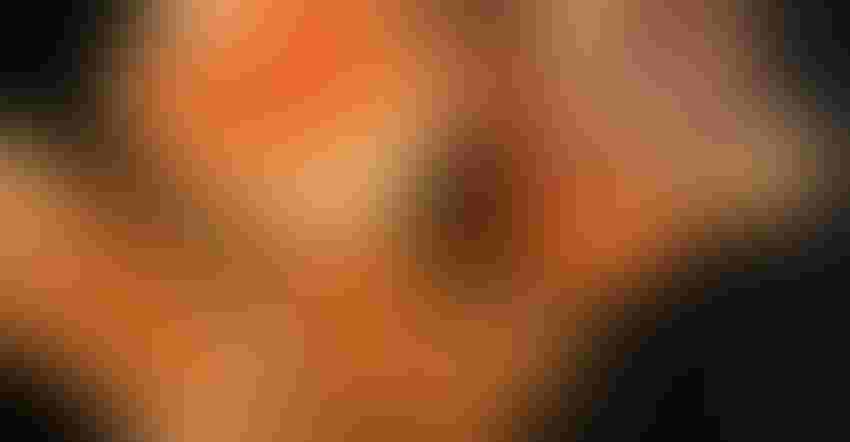 Ayurveda, India's ancient system of medicine is making its self-known. In western cultures, the term Ayurveda has long been associated with yoga, detoxes and other spiritual pursuits. Many Ayurvedic herbs and treatments are specifically meant to balance gut flora, help with blood sugar and improve overall energy levels.
With consumers increasingly interested in non-pharmaceutical approaches to health care, as well as "clean" labels for their food products, botanicals and botanical medicine are bound for a resurgence. In an October 2017 article in the Economic Times, India's commerce minister was quoted as saying the global market for Ayurveda could would increase three-fold, from US$2.5 Billion in 2017 to over $8 Billion in 2020. Market data for ashwagandha, an up-and-coming Ayurvedic herb, mirrors this. According to SPINS data, sales of ashwagandha by the end of 2016 had reached more than $13 million. Unlike curcumin—adoption of this ingredient is still on its way upward in the mass market. Sales of curcumin, a well-established ayurvedic product, is much higher. A study by Grandview Research quoted sales of curcumin to soar to $94 Million by 2022. [link "A study by Grandview Research" to ]
Key Ingredients
Curcumin, the most well-known Ayurvedic spice in the western world, is the active ingredient in Turmeric, and is known for its anti-inflammatory and antioxidant ingredient properties. Traditionally used as a spice in Indian cooking, curcumin is now an established supplement product. From patented formulas developed by prestige suppliers to basic private label providers targeting the masses, the success of curcumin is no doubt part of the reason for Ayurveda's increasing popularity among the natural goods community.
A up-and-coming herb is ashwagandha, often referred to as "Indian ginseng" because of its energizing properties. Medically however, ashwagandha is often used to reduce stress and the cortisol level in the body (the main hormone in stress) (J Pharm Pharmacol. 2015 Jul;67(7):879-99). Unlike curcumin, which is often consumed in Indian cooking, ashwagandha is bitter, so it is generally consumed in pill form.
Challenges
One of the biggest challenges to the increased adoption of and usage of Ayurveda herbs, and botanicals in general, is that of standardization and regulation. As with any plant-based product, there is great variety in each batch or dose of the product. This variation makes it difficult to regulate, created standardized clinical trials around or make scientifically based claims around these products. Many claims, particularly around mood, weight and immunity, are challenging to navigate with FDA. Finally, without the creation of patented or demonstrably unique products, it's going to be difficult for producers to for standout in an increasingly crowded marketplace.
Future
The market for Ayurveda herbs and supplements is growing. The challenge for finished product brands will be to create trust and increase education among mass consumers. Brands must also navigate challenging regulatory concerns. Manufacturers must come up with patented, unique ingredient profiles, and product development/marketers must ensure they are innovating, so they are not stuck in a crowded commodity space with "race to the bottom" pricing.
Check out the latest on ayurvedic herbs: INSIDER's Ayurvedic Botanicals: Traditional Remedies Find Modern Application digital magazine.
Sunita Kumar is a contributing writer and the founder of Nourish Nutrition Inc (nourishnutrition.com). After spending more than a decade at leading consumer brands and digital agencies launching products, Kumar now focuses her attention to being a scientist and entrepreneur—using her background in product formulation, supply chain and health-focused retail, to provide a unique perspective on the world of natural products.
Subscribe and receive the latest insights on the healthy food and beverage industry.
Join 47,000+ members. Yes, it's completely free.
You May Also Like
---