CBD concentration matters
CBD concentration matters
Supplement brands should ensure their CBD products have appropriate claims and don't overemphasize the CBD concentration.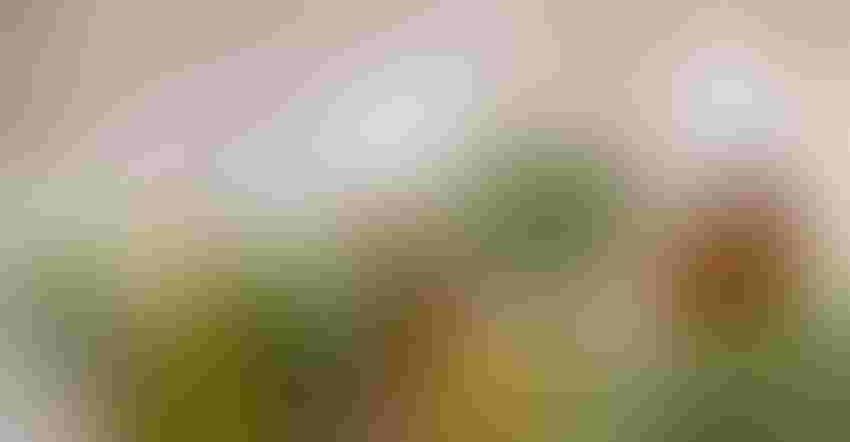 "Wisdom is tolerance of cognitive dissonance." - Robert Thurman
It's true cannabidiol (CBD) is a drug. GW Pharmaceuticals went to great effort and expense to determine the clinical benefits of CBD. The specific, single-entity chemical is considered a drug because FDA approved it as one, and that is how the U.S. regulatory system operates. The regulatory system also renders items as drugs based exclusively on what is said about them. Cognitive dissonance occurs with different interpretations of the law, and this dissonance, while remaining unresolved, affords opportunity.
Harvesting CBD from hemp raw material (the botanical that was so much the focus of the passage of the Agriculture Improvement Act of 2018, otherwise known as the Farm Bill) is acceptable from a statutory perspective. Hemp products have recently passed through FDA review with a few specific new ingredients (not all) being considered GRAS (generally recognized as safe) for use in foods. The presence of CBD in hemp products additionally renders it consumed in conventional foods. The lack of objection to these hemp product GRAS notifications affirms FDA's current determination regarding the safety of CBD and tetrahydrocannabinol (THC).
The question of whether this lack of objection extends to use in dietary supplements is a separate, open issue. Proper notification of CBD products as new dietary ingredients (NDIs) for use in dietary supplements is mandatory unless the article of food (hemp) has not been "chemically altered." The current thinking from FDA is that just about anything is considered chemical alteration. The draft guidance on NDI notifications, issued in August 2016, clarifies this thinking regarding what results in chemical alteration.
Peak cognitive dissonance occurred when FDA Commissioner Scott Gottlieb, M.D., said in a Dec. 20, 2018 statement, ". . . it's unlawful under the Federal Food, Drug and Cosmetic Act (FD&C) to introduce food containing added CBD or THC into interstate commerce, or to market CBD or THC products as, or in, dietary supplements, regardless of whether the substances are hemp-derived." While FDA did not recently object to three GRAS notices for hemp products that contain trace amounts of both CBD and THC, it simultaneously stated its conclusions do not affect its position in an FDA Q&A on marijuana: It is a prohibited act under federal law "to introduce into interstate commerce a food to which CBD or THC has been added." This is reminiscent of the similar agency view on the presence of lovastatin in products marketed as red yeast rice supplements and the related regulatory challenges it posed from years past.
Now, brands must do more due diligence when it comes to qualifying the respective hemp ingredients and suppliers. The issue is the concentration of that "drug ingredient," i.e., the levels at which the article of food contains the drug versus what the extract or processed material contains. It is no longer the composition but rather the concentration that is at issue.
Additional dissonance comes from the statutory definition of a dietary ingredient. A company can turn a food into a drug, but it may not turn a drug into a food in our regulatory scheme. A dietary ingredient may be approved as a drug after undergoing the process for obtaining such approval. Look at Lovaza, which is essentially eicosapentaenoic acid (EPA) and docosahexaenoic acid (DHA) omega-3s in a capsule. Fish oil supplements were in the market long before this drug was approved. What ultimately was approved were the claims surrounding the benefits of the product.
The challenges arise in those rare instances where an article of food naturally contains a drug. Such matters of concentration are not addressed in the law, only the nature of the substance and the claims made about the substance. Every other aspect is a matter of interpretation, resulting in the dissonance.
The addition of a drug to foods is clearly prohibited by law, but when the food itself contains the drug as part of its composition, it is not. It's the claims that matter. Claims for products containing CBD may render the product a drug regardless of its composition. This is the area of enforcement that FDA has chosen since such claims are restricted and their use, therefore, is only applicable to drugs. The topic of the composition in this instance remains unresolved.
The best approach for brands includes: 1) Knowing the composition of the material being used, 2) knowing its regulatory status as an ingredient (food additive or NDI) and 3) using acceptable claims. The emphasis and promotion of the presence of CBD is where the risk lies. Because of this dissonance, companies overstating benefits and placing strong emphasis on the amounts of CBD (composition) in their products may face regulatory and/or legal action.
If claims for the product are outside the bounds of acceptability, regulatory action should be expected. Resolving this situation is a delicate matter and interim actions will play a role in the resolution. Being mindful of claims and not overemphasizing levels of CBD in the product are a good start for brands to stay on the right side of the law while the dissonance resolves.
As chief operating officer, Jim Lassiter oversees all consulting operations at REJIMUS, formerly Ingredient Identity. He has more than four decades of experience in quality control (QC), and government and regulatory affairs throughout the pharmaceutical, dietary supplement and natural product industries with organizations such as Nutrilite, Robinson Pharma, Irwin Naturals, Chromadex, the American Herbal Products Association (AHPA) and the Council for Responsible Nutrition (CRN). A respected author and speaker, Lassiter has served on numerous industry and trade boards.
Subscribe and receive the latest insights on the healthy food and beverage industry.
Join 47,000+ members. Yes, it's completely free.
You May Also Like
---