Beauty Innovations: Science, Botanicals, Textures
Beauty Innovations: Science, Botanicals, Textures
Probiotics, personalized nutrition, arnica and cleansing balls are some of the developments revolutionizing the beauty-from-within market.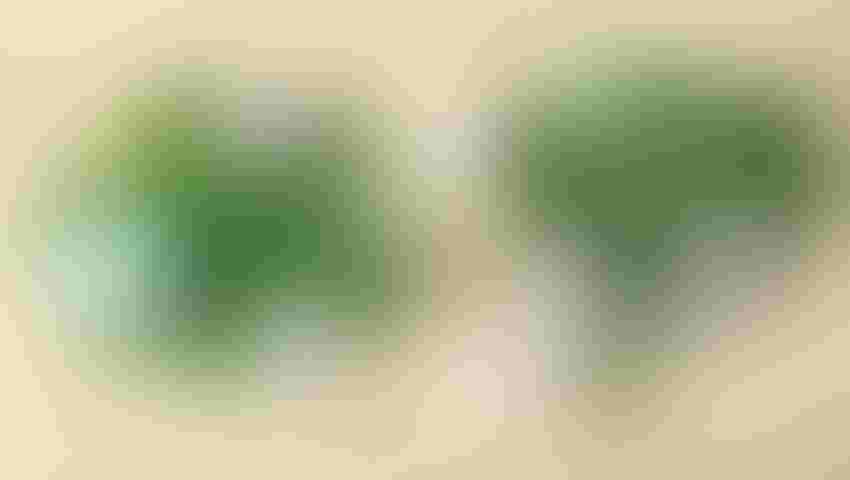 The beauty category has always been one of rapid growth and change—women (and men) looking for ways to stay beautiful while optimizing the aging process is nothing new. However, the pace of new product innovation as of late is unprecedented. With global sales poised to top US$130 billion by 2019, according to Euromonitor International, chasing down the next big skin care advancement is a priority.
Increasingly, innovations in health and nutrition are spilling over into the beauty category, with new textures and ingredients constantly being introduced to formulate new products. Many of these trends are coming from outside of the United States.
Innovation in Science
Not specific to beauty, key innovation throughout the supplement and functional food industry involves the microbiome, i.e., using untapped benefits of optimizing the gut bacteria, while using prebiotics and probiotics to maximize brain function, immune health and overall well-being.
Except for weight loss products, consumers are generally slow to incorporate "new" health-focused ingredients and foods into their diets. However, this behavior does not apply to skin care and beauty, as consumers are quick to try anything new that promises results.
Nevertheless, skin care has been lagging beyond the probiotic trend, partly due to marketing challenges with the application of bacteria to one's skin. Claims have also been on the lighter side, as strain-specific studies are not yet fully available. As more acne, inflammation and acute skin conditions products are introduced that separate hype from results, expect to see more skin care ingredients with probiotic "ingredients" entering the space.
Additionally, as more apps and tools are being introduced to help consumers map or identify their own DNA, expect more personalization opportunities to be incorporated into related or new skin care innovations.
Innovation in Botanicals
Beauty is one category that is almost always driven by changing consumer demands, and they have long been demanding "natural" skin care labels. Thus, more plant-based innovations are on the rise, specifically toward anti-aging-focused plant-based ingredients.
Korean skin care, a long-time pioneer in this area of product and ingredient innovation, is at the forefront of this trend. Products with ingredients such as birch juice, pearl and ginseng are on the rise.
Promised as the "next coconut water," birch juice is tapped directly from trees. It helps skin to retain its moisture and maintain a balance of oily and dry areas. Many Korean products are replacing water in their formulations with birch juice, to create "bouncy," hydrated skin. Look to this ingredient to be included in "natural" product lines promoting youthful skin.
Another innovative ingredient, also out of Korea, is royal honey. This is honey that is "aged" or fermented. Benefits include increased minerals and amino acids, which "feed" the skin and provide more opportunities for nutrient-based claims.
In non-Korean trends, consider how ingredients such as arnica, an Indian homeopathic topical used in post-surgery to help with swelling and bruising (J Intercult Ethnopharmacol. 2017;6(1):1–8), is now being formulated into creams for sensitive skin.
Texture and processing of ingredients are other ways to differentiate products to consumers. Fermented ingredients are created by a non-chemical process, and can be marketed based on the ability to retain more of their natural nutrients. Combining several trends, it is likely fermented ingredients will be seen in greater amounts in lotions, creams and serums.
Innovation in Textures
Another area driving innovation in skin care is a desire for new and different textures.
New to the scene are cleansing balls, also from Korea, made of a gelatinous texture than melt upon skin contact. These balls add an experiential component to beauty rituals, and the gelatinous textures that are clear are more "natural looking" and have a water-based feel to them. Texture-focused products that seem "natural" feed can feed multiple consumer needs in one.
Moving Forward
In the past, larger beauty companies would take select success stories from niche or foreign ingredient innovations and incorporate them into U.S.-friendly products. However, social media-driven beauty trends, fascination with foreign and ancient beauty practices, e-commerce and an overall globalization of consumer products has sped up adoption, and this lead-time is no longer necessary.
With regions such as Korea launching 30 to 40 innovation-driven product lines per year, expect the pace of ingredient and texture innovation in U.S skin care to continue, and the lines between nutrition and beauty to continue to blur.
Sunita Kumar is a contributing writer and the founder of Nourish Nutrition Inc. After spending more than a decade at leading consumer brands such as L'Oreal, Kumar now focuses her attention on being a nutrition-focused scientist and entrepreneur, using her background in product formulation and health-focused retail to provide a unique perspective on the world of natural products.
Subscribe and receive the latest insights on the health and nutrition industry.
Join 37,000+ members. Yes, it's completely free.
You May Also Like
---