Top Herbs, Latest Research
Top Herbs, Latest Research
A look at the recent research results for top-selling herbal ingredients.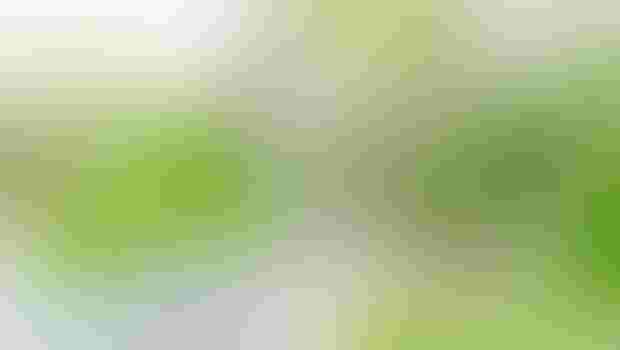 Botanicals are a vast and popular category of natural products, and the scientific exploration of botanicals and active plant compounds has steadily grown over the past few decades. As herbal product sales continue upward trending, so has research on their many potential benefits to a wide variety of health concerns. Among the top selling botanicals are cranberry, ginseng and curcumin.
The love of cranberry, from both consumers and researchers, has centered on its ability to limit bacterial adhesion, especially in the urinary tract. As study publications continue to strengthen the evidence on this effect, they also seek to clarify mechanisms against bacteria and find new areas of health where cranberries can be helpful. For instance, researchers from George Mason University, Virginia, reported on cranberry's positive impact on bacterial biofilm, which plays an important role in urinary tract infections (UTIs). In another part of the state, a Virginia Tech team found a beneficial effect from cranberry juice cocktail on a key marker of inflammation and cardiovascular disease.
Ginseng is a traditional herbal product touted for its adaptogenic properties that help many parts of the body. True ginseng is from the genus Panax and includes two primary species: Asian or Korean ginseng (Panax ginseng) and American ginseng (Panax quinquefolius), both of which have garnered attention from researchers. Most recently, a study published in the Journal of Ginseng Research detailed how Korean red ginseng in various extract and fraction forms can influence an enzyme that is involved in cartilage degradation.
Like ginseng, turmeric is a rhizome. Curcumin is an active compound from turmeric that has become very popular with consumers, driven by a growing body of research on its antioxidant and anti-inflammatory actions in many areas of human health. These properties, as well as its beneficial effects on blood sugar and insulin, were at play in a recent publication by Indian researchers, who reported curcumin protected pancreatic beta-cells in cellular stress-mediated diabetes. In another study, a branded curcumin ingredient improved outcomes in osteoarthritis patients.
Curcumin has sparked a variety of scientific exploration into new areas, as research has recently indicated the compound can boost levels of the omega-3 docosahexaenoic acid (DHA) in the brain, where it can positively affect cognitive health. Also, drug discovery scientists have focused on novel analogs of curcumin in an effort to find compounds that have similar health benefits and overcome some of the absorption and stability challenges with the herb.
For more details on these studies, as well as the latest research on other popular botanicals, check out "Botanical Research Update" in the Botanicals Digital Issue.
Subscribe and receive the latest insights on the healthy food and beverage industry.
Join 47,000+ members. Yes, it's completely free.
You May Also Like
---