Tocotrienols Reach Organs, Impart Clinical Benefits
Tocotrienols Reach Organs, Impart Clinical Benefits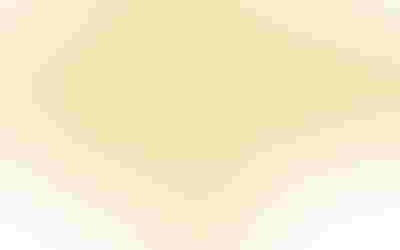 EDISON, NJ A recently published human study reported orally supplemented tocotrienols (as Tocomin SupraBio®, from Carotech) are distributed to various tissues and vital organs and produce significant clinical benefits. Half of end-stage liver disease patients given the supplement for 12 weeks had a reduced Model for End Stage Liver Disease (MELD) score, while only 20 percent of patients taking tocopherols (the regular vitamin E) had similar score reductions.
The trial was conducted by Chandan K. Sen, Ph.D.,  and his team from the Ohio State University Medical Center and registered at NIH's ClinicalTirals.gov website.  The study was designed to determine the levels of vitamin E isomers in human tissues and vital organs following oral supplementation with Tocomin SupraBio, a patented and bioenhanced natural full spectrum palm tocotrienol softgel.
Among the 80 total study subjects, one group of healthy participants had blood and skin tests and were then given 400 mg/d Tocomin for 12 weeks, while another group of surgical patients provided tissue samples of cardiac muscle, liver, abdominal adipose tissues, and brain tissues, and were randomized to either 400 mg/d tocotrienols (Tocomin) or tocopherols for a mean supplement duration of 20 weeks (range: one to 96 weeks).
The researchers found the healthy subjects had negligible levels of tocotrienols in both blood and skin prior to tocotrienols supplementation; after 12 weeks of supplementation, blood and skin levels of tocotrienols increased.  In addition, the observed alpha-tocotrienol concentration in blood was 20-fold higher than the amount required to provide neuroprotection. Further, the adipose tissue in tocotrienol supplemented patients contained approximately 10-times the tocotrienol levels, compared to controls. Tocotrienol supplementation also significantly increased alpha, gamma, and delta-tocotrienol levels in the human brain. According to the researchers, alpha-tocotrienol was transported to human brain at a concentration reported to be neuroprotective in earlier studies. In both heart muscle and liver, alpha, gamma, and delta-tocotrienol levels were significantly higher in tocotrienol supplemented patients as compared to subjects receiving tocopherol alone.
As far as health benefits, the researchers utilized the MELD scoring system, which is clinically used to assess the severity of chronic liver diseasethe higher the MELD score, the more severe the condition and increased urgency for liver transplantation. They noted MELD score is a reliable marker for mortality in end-stage liver disease. Over the period of the study the researchers noticed that tocotrienols supplemented end stage liver disease patients experienced a reduction in their MELD scores. Among subjects supplemented with tocopherol alone, only 20 percent (one out of five) experienced reduced MELD score, while 50 percent (seven out of 14) of the tocotrienol supplemented subjects showed MELD score improvement.
In fact, MELD score reduction associated with tocotrienol supplementation was most evident in patients with viral hepatic cirrhosis: four out of six patients (67 percent) with hepatitis C and one single hepatitis B patient had reduced MELD score. Researchers noted standard of care therapy is available for viral hepatitis, but it is poorly tolerated due to its toxicity and side effects.
It is very exciting to learn from this human study that oral supplementation of bioenhanced palm tocotrienol complex that Tocomin SupraBio, improves accumulation of tocotrienols in the blood, skin, adipose, brain, heart and liver," said WH Leong, VP of Carotech. "The study also shows that Tocomin SupraBio® significantly lowered the MELD score in end stage liver disease patients.  and may therefore be an exciting oral supplement with potential to benefit these patients. Tocopherol again did not show the same level of efficacy." He further stated this human study also proved tocotrienols are absorbed and accumulated in vital human organs even in the presence of tocopherol, thereby unequivocally dispelling claims that tocopherol prevents the absorption of tocotrienols.
Editor's Note: For more information on tocotrienols, check out INSIDER's On-Demand webinar entitled, "Partner SeriesNatural Vitamin E Tocotrienol in Neuroprotection and Stroke Prevention," as well as the INSIDER Tocotrienols Solution Center , which includes slideshows and video from the recent SupplySide workshop on tocotrienols.
Subscribe and receive the latest insights on the healthy food and beverage industry.
Join 47,000+ members. Yes, it's completely free.
You May Also Like
---