Summary of Cholesterol-Lowering Supplements
Summary of Cholesterol-Lowering Supplements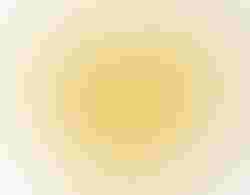 To help consumers get to the nitty-gritty of dietary supplements touted for lowering cholesterol, CNN Health sifted through research on many of the next best thing supplements to provide an overview on just what is known about these natural products and their efficacy and potential. For each alternative remedy, CNN provided a tidbit of the scientific evidence of their benefits, as well as a bottom line conclusion.
Heres what they found:
Artichoke leaf - Dried leaf extract helped lower LDL cholesterol 23 percent in high risk patients (LDL>280) in a 2000 trial, but subsequent results have been much more mild.
Fenugreek high doses of ground seed powder significantly lowered total and LDL cholesterol in several trials in the `90s, but those studies have been criticized for size and design, although some say the fiber content in fenugreek is the reason for any benefit seen.
Fiber - A review from Harvard researchers revealed for every gram of insoluble fiber intake, LDL cholesterol fell two points over an average of seven weeks.
Fish oil High doses (3 g/d) of fish oil containing EPA and DHA are linked with 10- to 30-percent reductions in triglyceridesthe third part of total cholesterol (HDL and LDL are the others), but not on LDL.
Garlic One federal study in 200 found small but measureable decreases in LDL, butfollow-up trials have not been as positive.
Ginseng A 2005 Harvard review found evidence of benefit from ginseng on cholesterol levels, but the studies sizes and designs were questioned.
Guggul This tree resin extract and Ayurvedic medicine staple was shown by early studies to impact triglycerides and total/LDL cholesterol, but a major trial in JAMA found no such benefit. Plus, they knock Ayurveda medicines for their potential for containing heavy metals and other contaminants.
Niacin While this B vitamin has been found to lower total cholesterol, LDL, and triglycerides, its biggest benefit appears to be in raising HDL, the good cholesterol. However, the dose (2 to 3 g/d) and the delivery method (controlled release) are considered crucial to success against cholesterol.
Red yeast rice Well-known to contain a statin used in pharmaceutical drugs (lovastatin), this fungus-based supplement has delivered strong clinical results in lowering LDL by 20 to 30 percent. The concern with this product is controlling the consistency of lovastatin levels in the product.
Soy protein After winning approval for a health claim about decreased risk of heart disease due to lowering cholesterol, soy proteins popularity soared, but its subsequent research results sputtered.
For more on CNN Healths review of these dietary supplements, including their conclusions for consumers, visit CNN online.
Subscribe and receive the latest insights on the healthy food and beverage industry.
Join 47,000+ members. Yes, it's completely free.
You May Also Like
---