Purchasing Ayurvedic Ingredients
Purchasing Ayurvedic Ingredients
Modern research has shown the clinical benefits of many herbs used in India's traditional Ayurvedic medicine, but natural product brands need to ensure they carefully monitor ingredient suppliers and testing methods.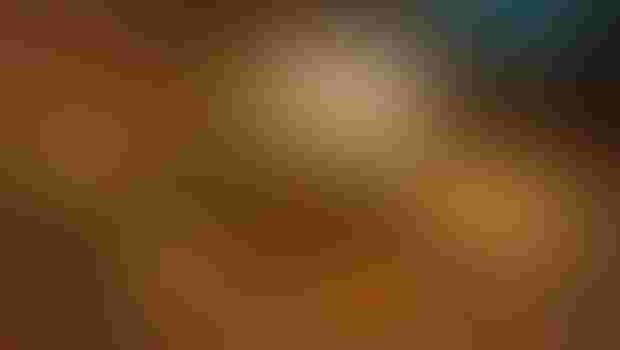 Ayurvedic medicine's notion of balance and connectivity resonates with the hurried consumers of the west, and its 3,000-year stronghold in India remains as the practice is still the one of the country's health care mainstays. One of the oldest systems of medicine in the world, Ayurveda is based on the interconnectedness of people, their health and the universe; each person's physical and psychological characteristics (prakriti); and life forces (dosha).
Herbs play a big role in Ayurvedic health care, and are often prescribed in combination with diet, exercise and lifestyle recommendations. Several of these herbs have been studied in Western-type clinical trials, showing efficacy in maintaining several healthy functions.
For instance, Ashwagandha is used for calming, insomnia and to control inflammation, according to Randy Kreienbrink, vice president of marketing, BI Nutraceuticals. Curcumin, the principal curcuminoid of the popular Indian spice turmeric, has been used in Ayurvedic medicine to address inflammation and other ailments. Coleus forskohlii, with its active ingredient forskolin, has been helpful to men in boosting testosterone and maintaining weight. Boswellia serrata (aka, Indian frankincense) has been used to promote joint health and other conditions. And Bacopa monnieri shines in its ability to boost brain health.
Almost all Ayurvedic herbs are still sourced from India, as the culture and climate supports these botanicals. However, other countries with comparable climates, such as China and others in Southeast Asia, are also offering Ayurvedic ingredients. No matter the source, ingredient purchasers should research their ingredient suppliers to ensure quality.
Brands selling Ayurvedic products also need to pay close attention to heavy metal levels; in 2005, researchers found 20.7 percent of Ayurvedic finished products they purchased online contained detectable levels of lead, mercury or arsenic. While U.S. GMP compliance has improved dramatically in the years since the study was published, heavy metal contamination is still a concern.
Learn more on Ayurvedic herb health benefits and ways to secure a safe ingredient supply in the INSIDER Ayurvedic Herbs Buyers Guidebook. 
Subscribe and receive the latest insights on the health and nutrition industry.
Join 37,000+ members. Yes, it's completely free.
You May Also Like
---