Phase 2 Review Confirms Weight Loss Benefits
Phase 2 Review Confirms Weight Loss Benefits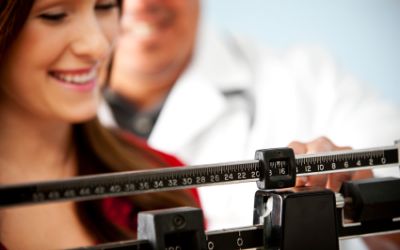 MILL VALLEY, Calif.Phase 2® Carb Controller has the potential to induce weight loss and reduce spikes in blood sugar caused by carbohydrates through its alpha-amylase inhibiting activity, according to a new white paper from researchers Marilyn L Barrett and Jay K Udani (Nutr J. 2011 Mar 17;10(1):24. DOI: 10.1186/1475-2891-10-24).
Published in the Nutrition Journal, the article said the white bean (Phaseolus vulgaris) ingredient from Pharmachem Labs, Kearney, NJ, is a safe alternative to a low glycemic index diet for those who are battling obesity and the resultant health hazards including diabetes, cardiovascular disease (CVD) and metabolic syndrome.
Phase 2 produces an alpha-amylase inhibitor that slows the absorption of carbohydrates through the inhibition of enzymes responsible for their digestion. The authors said the ingredient has shown these actions in numerous clinical studies. Specifically, Phase 2 demonstrated the ability to cause weight loss with doses of 500 to 3,000 mg per day, in either a single dose or in divided doses. The evidence reviewed in the paper also indicated Phase 2 promotes weight loss when taken concurrently with meals containing carbohydrates.
Clinical studies also show that Phase 2 has the ability to reduce the post-prandial spike in blood glucose levels. By reducing the rate of absorption of carbohydrates, Phase 2 reduces the glycemic index of foods. The importance of reducing the glycemic index of foods in weight management and type 2 diabetic control is indicated by an emerging body of evidence," Barrett and Udani wrote. Reducing the post-prandial spikes of glucose and insulin following a high glycemic index meal may also reduce the risks of developing insulin resistance, which can lead to CVD."
Further, they wrote experiments conducted incorporating Phase 2 into food and beverage products have found that it can be integrated into various products without losing activity or altering the appearance, texture or taste of the food. And no serious side effects have been reported following consumption of Phase 2. Gastrointestinal side effects are rare and diminish upon extended use of the product, they noted.
Subscribe and receive the latest insights on the healthy food and beverage industry.
Join 47,000+ members. Yes, it's completely free.
You May Also Like
---