Heart Healthy Ingredients
Heart Healthy Ingredients
While lifestyle factors play a huge role in maintaining heart health, natural ingredients also have their place and can help keep potential risk factors, such as blood pressure and cholesterol levels, healthy.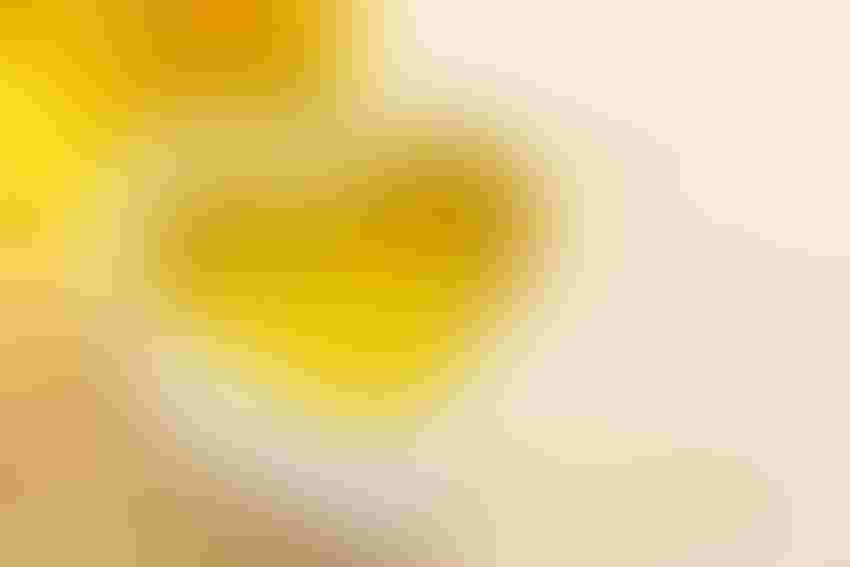 The benefits of olive oil on the heart are widely known, largely due to increased popularity and notoriety surrounding the Mediterranean diet—a diet favoring intake of olive oil versus butter and fatty fish versus poultry, along with high intake of fruits, vegetables, legumes and nuts. The Mediterranean diet alone has been associated with cardiovascular disease (CVD) prevention; when supplemented with olive oil, this diet has produced superior heart health benefits such as improved high-density lipoprotein (HDL) cholesterol atheroprotective functions in humans1 and reduced incidence of major cardiovascular events, as reported based on findings of the PREDIMED (Prevención con Dieta Mediterránea) trial.2
Barbara A. Davis, Ph.D., R.D., vice president, medical and scientific affairs, PLT Health Solutions, referred to the 2013 PREDIMED study as "One of the most dramatic developments that has occurred in the area of heart health in recent years." She added, "This study showed a relative risk reduction of approximately 30 percent among high-risk persons who were initially free of cardiovascular disease. As a result, interest in the Mediterranean diet—and some of its primary elements—exploded into consumer consciousness. This has been particularly true of olive oil."
The heart healthy benefits of olive oil are attributed to the anti-inflammatory and antioxidant effects of its polyphenols, namely hydroxytyrosol, which offers strong radical-scavenging properties.3
"One of the most interesting compounds in olive oil for researchers is hydroxytyrosol," Davis explained.  "Along with tyrosol and their conjugates, [hydroxytyrosol] represents the main phenolic compounds in olive oil (50 percent). Hydroxytyrosol has a simple structure, the highest bioavailability and ORAC (oxygen radical absorbance capacity) of the olive oil components, which gives it potent natural antioxidant activity."
Olive fruit polyphenol (as Hytolive®, from PLT Health Solutions) has shown anti-aggregating platelet action in humans,4 and inhibited in vitro platelet action in human whole blood.5 According to Davis, the recommended addition rate of Hytolive of 100 mg to foods, beverages and supplements contains hydroxytyrosol equivalent to 10 olives or 0.5 liter of extra virgin olive oil.
Spanish olive fruit extract (SOFE) improved blood vessel elasticity and reduced triglycerides compared to placebo according to a 2016 publication.6
Olive oil is just one ingredient with research supporting its heart health effects. Download INSIDER's Heart Health Digital Magazine for the latest research on a plethora of ingredients with benefits to heart health.
Attend the Heart Health Marketplace workshop on Thursday, April 20 as part of Ingredient Marketplace to get insights into target consumer groups and the issues driving their purchases, the research behind top ingredients within the heart health category, and insights around effective marketing strategies to drive a go-to-market plan. The premier underwriter of the Heart Health Marketplace is Japan Bio Science Lab.
References
Hernaez A et al. "Mediterranean Diet Improves High-Density Lipoprotein Function in High-Cardiovascular-Risk Individuals: A Randomized Controlled Trial." Circulation. 2017 Feb 14;135(7):633-643.

Estruch R et al. "Primary prevention of cardiovascular disease with a Mediterranean diet." N Engl J Med. 2013 Apr 4;368(14):1279-90.

Tejada S et al. "Cardioprotective effects of the polyphenol hydroxytyrosol from olive oil." Curr Drug Targets. 2016 Oct 5. [Epub ahead of print]

Leger CL et al. "A thromboxane effect of a hydroxytyrosol-rich olive oil wastewater extract in patients with uncomplicated type I diabetes." European Journal of Clinical Nutrition. 2005;59:727–730. DOI:10.1038/sj.ejcn.1602133.

Gonzalez Correa JA et al. "Virgin olive oil polyphenol hydroxytyrosol acetate inhibits in vitro platelet aggregation in human whole blood: comparison with hydroxytyrosol and acetylsalicylic acid." British Journal of Nutrition. 2009;101:1157-1164.

Pais P, Villar A, Rull S. "Impact of a Proprietary Standardized Olive Fruit Extract (SOFE) on Cardio-Ankle Vascular Index, Visual Analog Scale and C-Reactive Protein Assessments in Subjects with Arterial Stiffness Risk." Drugs R D. 2016;16(4):355-368.
Subscribe and receive the latest insights on the healthy food and beverage industry.
Join 47,000+ members. Yes, it's completely free.
You May Also Like
---