Botanical Remedies for Menopause
Botanical Remedies for Menopause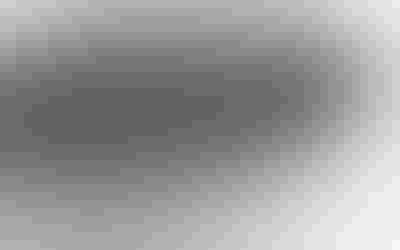 A handful of herbal, botanical and fruit ingredients have shown some promise in various areas of meopausal health, including breast cancer, sexual function and hot flushes, giving women additional hope for relief without drugs and side effects.
Pueraria mirifica (PM), which is a root indigenous to Thailand belonging to the Papilionaceae (Leguminosae) family, has been used in Asian culture for many centuries, in the management of breast cancer. An in-vitro study evaluated the possible role of PM (as Puresterol®, from Bio-Botanica) in breast cancer.19 Cell growth studies over four days indicated low-growth rates for the PM-treated cells with an increasing effect over time that appeared to reach significance  by day three or four when compared with untreated cells. PM has also been shown to not only inhibit the growth of breast cancer cells, but stave off menopausal discomforts. In a Thai phase III study, PM demonstrated great promise in helping to offset the discomforts associated with menopause.20 One study reported, These data demonstrate PM is a potential source of phytoestrogens for postmenopausal women.21 A separate study published in Menopause found PM exhibited estrogenicity on vaginal tissue by alleviating vaginal dryness symptoms and dyspareunia,  improving signs of vaginal atrophy, and restoring the atrophic vaginal epithelium in healthy postmenopausal women.22
Fruit extracts are getting a lot of attention recently in menopausal health. In an unpublished study from Orgenetics, Alanzeebium, a blend of Alangium salvifolium extract, Ziziphus mauritiana (Jujube) fruit extract and citrus bioflavonoids showed  free testosterone (an androgen, which is an important hormone that affects the neurotransmitter systems involved in sexual behavior and melatonin) increased, total testosterone did not indicate any change, Estradiol (estrogen) level increased, T3 and T4 level increased, TSH remained unchanged and cortisol level decreased in two animal studies, which may lead to the increase in overall relief in menopausal symptoms, and lead to better sexual life.
An unpublished, three-month study on EstroG-100 (from SunBio Group), a mixed herbal extract of Cynanchum wilfordii, Phlomis umbrosa and Angelica gigas showed significant improvements in menopausal symptoms of pre-, peri- and postmenopausal women without adverse side effects while remaining biochemically neutral.  A randomized, double blind, placebo-controlled clinical trial was performed for 12 weeks with 64 pre-, peri-, and postmenopausal non-Asian American women, who were randomly allocated to either the EstroG-100 group (n=31) or the placebo group (n=33). The mean KI score was significantly reduced in the EstroG-100 group from 29.45±7.39 at baseline to 13.62±7.61 at week six and to 11.31±5.78 at week 12, while the placebo group showed changes from 29.16±6.55 at baseline to 23.31±8.96 at week six and to 23.66±7.68 at week 12. The improvement was statistically significant in comparison with the two groups (P<0.01). As for each constituting item of the MI, a significant improvement was seen the EstroG-100 group.  Statistically significant improvement in vaginal dryness in the test group was also observed compared to that of placebo (P<0.05). No significant changes in weight, body mass index (BMI), serum estradiol, total cholesterol, low-density lipoprotein (LDL), HDL and triglyceride were observed in both groups after 12 weeks (P>0.05).
Genopause®, an Ayurvedic formulation of Tinospora cordifolia, Asparagus racemosus, Withania somnifera and Commiphora mukul from Gencor Nutrients was examined for its neuropsychophysiological affect on menopausal women. In an unpublished study, women who ended their menstrual cycle one year prior, aged 40 to 60 years, were randomized in a double blind, placebo-controlled manner into two groups: in group 1, 70 menopausal females received a placebo to for six months; group 2 included 86 menopause females taking the organic extract of 150 mg of Tinospora cordifolia, 200 mg of Asparagus racemosus, 200 mg of Withania somnifera and 450 mg of Commiphora mukul in effective doses continuously for six months. Hot flushes, parethesia, insomnia, nervousness, melancholia, vertigo, weakness, anthelia and myalgia, headaches and palpitations improved considerably in the treatment group after six months. Depressive behavior also improved, as well as a decrease in body fat and positive chances in cholesterol levels in the herbal-treatment group.
Menopause brings about a multitude of grim symptoms, and an increased risk of more serious maladies such as breast cancer. With continual and growing interest in natural therapies, and bouts of research being conducted on phytoestrogens, botanicals and other ingredients, women have a hopeful chance at battling menopause without the need of hormones and pharmaceuticals.
References on the next page...
References for "Botanical Remedies for Menopause"
1.       Heather Ward et al. Breast, colorectal, and prostate cancer risk in the European Prospective Investigation into Cancer and NutritionNorfolk in relation to phytoestrogen intake derived from an improved database Am J Clin Nutr (Dec. 9, 2009). doi:10.3945/ajcn.2009.28282
2.       J Med Assoc Thai. 2007;90(9)
3.       J Med Assoc Thai. 2005;88(1)
4.       Manonai, Jittima MD et al. Effect of Pueraria mirifica on vaginal health Menopause. 2007;14(5):919-924; DOI:10.1097/gme.0b013e3180399486
Subscribe and receive the latest insights on the healthy food and beverage industry.
Join 47,000+ members. Yes, it's completely free.
You May Also Like
---