Tocomin Hair-Loss Study Published
Tocomin Hair-Loss Study Published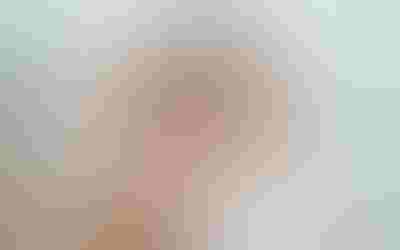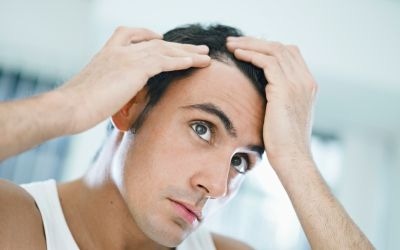 EDISON, NJResults of a human clinical trial evaluating the effect of a tocotrienol-tocopherol complex (as Tocomin®SupraBio, from Carotech) on hair-loss prevention has been published in the journal Tropical Life Sciences Research (Dec. 2010; 21(2):91-99). The randomized, double-blind, placebo-controlled trial was conducted at the School of Pharmaceutical Sciences, University of Science Malaysia.
The study involved 38 male and female volunteers who suffered hair loss; they were given either mixed tocotrienol softgel capsules containing 50mg Tocomin®SupraBio  (n=21) or a placebo (n=17) twice a day for eight months. At baseline, four months (16th week) of supplementation and eight months (32nd week), researchers measured hair count and hair weight over a designated scalp area of 2x2 cm, and recorded obvious hair thinning.
After statistically analyzing the collected data, researchers found 95 percent of volunteers in the tocotrienol group (19 of 20 who actually finished the trial) experienced hair growth. Of these, 40 percent (8 volunteers) had more than 50 percent hair growth, 5 percent (1 volunteer) had 25 to 50 percent hair growth, 45 percent (9 volunteers) had 10 to 25 percent hair growth, and 5 percent had less than 10 percent hair growth. Only one volunteer in this group had a slight decrease in the number of hairs. In the placebo group, only one volunteer experienced more than 20 percent hair growth, seven volunteers (46.7 percent) had negligible increases, while the remaining 7 volunteers (46.7 percent) had a decrease in the number of hairs. Overall, the results indicated supplementation with 100 mg/d Tocomin SupraBio for eight months increased hair growth by 34.5 percent and resulted in a significant increase in the number of hairs, compared to the placebo group. There was no significant difference between he groups in the area of hair weight.
The researchers concluded tocotrienols effect on hair loss could be due to its potent antioxidant activity on lipid peroxidation and oxidative stress in the scalp, which can contribute to hair loss.
The million dollar hair growth product market is currently being dominated by pharmaceutical companies that require stringent compliance on usage yet not without undesirable side effects, said WH Leong, vice president, Carotech Inc., who noted Tocomin®SupraBio is naturally extracted from virgin crude palm oil and FDA-approved GRAS. The bioenhanced Tocomin®SupraBio natural full spectrum palm tocotrienol complex ensures an average of 250-precent increase in tocotrienol oral absorption which greatly assisted in delivering a consistent supply of tocotrienols to different tissues. Leong also noted the US Patent and Trademark Office has granted a patent (Patent No. 7,211,274 ) for Tocomin®SupraBio as a novel hair growth formulation due to its proven efficacy.
Subscribe and receive the latest insights on the healthy food and beverage industry.
Join 47,000+ members. Yes, it's completely free.
You May Also Like
---