The Rise of Omega Fatty Acids in Asia
The Rise of Omega Fatty Acids in Asia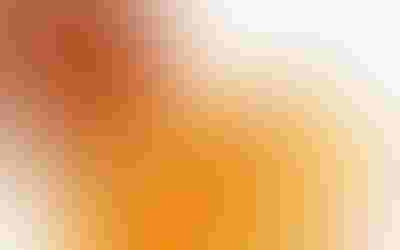 Omega fatty acids have been on the radar for functional food and drink manufacturers since the word "nutraceutical" was first coined. Despite recently coming under fire for links to cancer, omega fatty acids are well known for their heart, brain and eye health benefits and have high acceptance with consumers making them a key ingredient for applications as wide-ranging as drinks, spreads and baked goods. 
In Asia Pacific, there are no clear guidelines for recommended daily intakes (RDIs) of omega fatty acids, compared to Europe where approved health claims are linked closely to RDIs. However, there is clearly huge potential for supplements and fortified food and drink products using omega-3s. At Vitafoods Asia, omega-3s and their multiple benefits are put in spotlight in a number of sessions in the Seminar Theatre. Here, Diana Cowland, health and wellness analyst at Euromonitor International, who is presenting at the show, talks to us about the growth of omega-3s and those products that offer manufacturers the most lucrative of opportunities.
1. Why is the omega fatty acid market seeing such strong growth globally?
Omega fatty acids are seeing strong growth due to a number of key factors. Firstly, consumer awareness about the need for omega fatty acids in the human diet is rapidly growing, but oily fish consumption remains low in many countries. Secondly, scientific evidence regarding its efficacious health benefits is strong particularly for brain health, cardiovascular health and even vision health, all of which gained a claim pertaining to DHA (docosahexaenoic acid) or EPA (eicosapentaenoic acid) in the European Commissions Article 13.1 general health claims. These health positionings are also of increasing concern to public health as we live amongst an aging population.
Where innovation in food and drink is taking place, baby milk formula is the leading category by some distance and DHA has taken centre stage. DHA is seen in nearly every baby milk formula on the shelves and in markets such as the US is almost becoming the norm.
At the moment, however, in regard to adult intake, dietary supplements are the clear leader. In fact, in four of the seven regions covered by Euromonitor Internationals consumer health research, fish oil/omega fatty acid supplements ranked among the top three fastest growing types of supplements over 2007-2012 as consumers are embracing its benefits for cardiovascular and mental health in particular.
2. Are there particular geographic areas that are poised for significant expansion?
Those geographic regions which have greater acceptance of functional food and drink products hold the greatest potential for omega fatty acid fortified products. This is because the consumer attitude towards the efficacy of these products is much stronger. For that reason Asia Pacific and North America will remain key regions.
Within milk formula however it is the emerging markets such as Asia Pacific and even the Middle East and Africa, which hold the greatest opportunity as there has been a strong rise in consumer spend. In these regions, manufacturers are launching more health and wellness product variants and consumers are gaining nutritional knowledge and understanding the benefits of these products.
3. What are a couple of the key product areas that have opportunity for manufacturers?
Milk formula will remain a key product category, as it is the rapidly expanding base of middle-class consumers in emerging economies, with high aspirations for their children and a willingness to make sacrifices, which is the prime target audience.
Outside of milk formula it is those food categories which target the mass market, such as biscuits and bread for plant-based sources of omega fatty acids which could see success. Milk and spreadable oils and fats however will continue to lead the food and drink market for omega fatty acids excluding milk formula.
4. Are there are particular product markets that are not growing, or others that may have peaked already?
Use of fish-based sources of omega fatty acids in beverages remains low due to previous associations of a fishy aftertaste during consumption. However, as new technologies develop such as microencapsulation, this holds the potential to reverse the consumer acceptance of omega-3 fortified beverages. 
Vitafoods Asia will take place on September 4 and 5, 2013, at the AsiaWorld-Expo in Hong Kong.
Subscribe and receive the latest insights on the healthy food and beverage industry.
Join 47,000+ members. Yes, it's completely free.
You May Also Like
---