Saw Palmetto Extract Matches Known Drug
Saw Palmetto Extract Matches Known Drug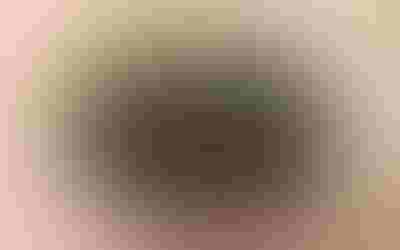 BARCELONAA new study performed by Euromed and published online ahead of print in Advances in Therapy journal found a novel saw palmetto extract (SPE), SPET-085, is as effective as finasteride, the standard prescription drug therapy, in blocking the critical enzyme that leads to benign prostatic hyperplasia (BPH), a condition that involves symptoms such as urinary hesitancy, weak urine stream, nocturia, incontinence, and recurrent urinary tract infections. 
There are two types of 5-reductase, the enzymes that irreversibly catalyses the conversion of testosterone to the most potent androgen, 5-dihydrotestosterone (DHT). The focus of the current study was on type II 5-reductase, which is found in human prostate tissue. Researchers compared the ability of SPET-085 and finasteride to inhibit 5-reductase isoenzyme type II in vitro.
SPET-085 inhibited this enzyme at a lower dose than commonly used hexane extracts of saw palmetto. Further, SPET-085 was determined to have bioactivity similar to that of finasteride, the most commonly prescribed medicine for the treatment of BPH; side effects of this drug include decreased sex drive, impotence, or decreased ejaculate amount.
The results of this study verify the high activity of our novel saw palmetto extract, SPET-085, to help maintain healthy prostate function, said Joe Veilleux, General Manager, Euromed USA. Euromed is committed to ongoing clinical research to provide scientific evidence which will differentiate SPET-085 from other saw palmetto extracts.
"I look forward to seeing if these interesting results in the laboratory translate into better patient outcomes in the National Institutes of Health-funded CAMUS study, an ongoing 18 month clinical trial comparing this saw palmetto supplement against a placebo for urinary symptoms attributed to benign prostatic enlargement," said Michael J. Barry, M.D., Professor of Medicine, Harvard Medical School.
Subscribe and receive the latest insights on the healthy food and beverage industry.
Join 47,000+ members. Yes, it's completely free.
You May Also Like
---