Energy for Adults?
Energy for Adults?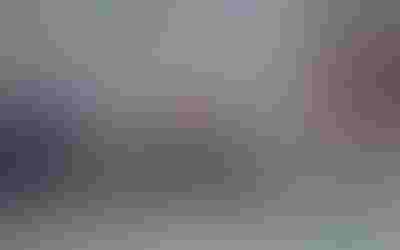 by Samantha Chmelik
Consumers around the globe prefer energy drinks and sports nutrition products to dietary supplements when they need an energy boost, believing foods and beverages provide a more immediate reaction. In 2009, total retail value sales for energy drinks were US$23 billion, sports drinks were US$18 billion, and sports nutrition products were US$5 billion, in constant, fixed exchange rates. Dietary supplements with energy positioning achieved US$1.2 billion in total retail value sales.
However, some ingredients that are energy boosters do not promote this property, adopting other marketing positions. Ginseng, a staple of Traditional Chinese Medicine (TCM), has been used by consumers around the world for immune system health, cardiovascular health, blood glucose reduction and stamina/energy. In 2009, Euromonitor International reported global sales of ginseng were US$1.5 billion, retail value sales in constant and fixed exchange ratesmaking ginseng the sixth most popular global dietary supplement. Euromonitor International forecasts the 2009 to 2014 compound annual growth rate (CAGR) for ginseng sales will be 2.9 percent.
The multiple uses of ginseng expose the difficulty in classifying it purely as an energy supplement. Coenzyme Q10 (CoQ10) has a similar problem. Like ginseng, CoQ10 is believed to increase energy or stamina, strengthen the immune system and improve heart health. The bodys natural supply of CoQ10 decreases with age, so it is also believed to have some anti-aging properties. However, scientific studies have not yet proven any of the claims for CoQ10 (or ginseng). Consumers are interested in these anti-aging and immune-boosting properties. CoQ10 ranks seventh in 2009 dietary supplement global sales, earning US$898 million, with a 2009 to 2014 CAGR of 2.6 percent.
Supplement Success?
Is it possible for a dietary supplement to succeed with only energy positioning? The word energy may now be too associated with unhealthy products or products for young adults to succeed with an adult audience. People who buy energy drinks are not purchasing these products for health reasons; they are looking for the chemical jolt from caffeine and sugar. For teenagers and young adults, energy drinks fall into the bad-for-you rather than good-for-you stable that often makes them so desirableand profitable. Sports nutrition products conjure images of body builders or extreme sport athletes. A stressed businessperson, fatigued senior citizen or harried parent wont respond to either of those messages.
Five Hour Energy is now running television commercials in the United States targeting parents and business professionals. The commercials promote the lack of sugar, stimulants, calories and carbohydratesrepositioning Five Hour Energy as a healthy product. Yakult, a probiotic liquid yogurt with worldwide retail value sales of US$2.6 billion in 2009, is also now promoting its energy-boosting effect, but is better known as a digestive health aid. Dietary supplement companies should learn from Five Hour Energy and Yakult and redefine the energy supplement market. Promoting the idea of health, activity, stamina or vigor can differentiate energy supplements from their unhealthy beverage counterparts.
Next Gen Energy Supplements
CoQ10 still has growth potential. Euromonitor International forecasts a respectable 2.6-percent CAGR for 2009 to 2014. Other dietary supplements are poised to compete with CoQ10, if they can find a resonant positioning.
With similar anti-aging and energy claims to CoQ10, royal jelly is growing in popularity. Royal jelly is used to feed the queen bee. Her drones mix honey and bee pollen in their throats, which then reacts with enzymes in the oral cavity to produce royal jelly, a compound containing vitamins B5 and B6. The queen bees superior size, strength, stamina and longevity are credited to royal jelly. A clever marketing professional could easily create a campaign based on a busy bee, flying from flower to flower and doing its daily choresgaining energy from a safe, natural, familiar substance.
A few pure energy supplements do exist: alpha-lipoic acid (ALA), glucose powder, L-carnitine and nicotinamide adenine dinucleotide (NADH). Each is popular in specific countries or regions. None has achieved worldwide popularity. L-carnitine is probably most familiar because it is also a key ingredient in sports nutrition products. L-carnitine claims to turn fat into muscle by enabling the transfer of fatty acids into cells where the fatty acids can be burned to produce energy and musclehence its popularity in sports nutrition. L-carnitine does have potential as an energy supplement or a weight-loss supplement. The marketing must appeal to a mass audience; the supplement may benefit from a different name or being used in combination with other energy or weight loss compounds.
ALA, an antioxidant, is widely available as a dietary supplement, but has yet to achieve consistently strong sales. ALA is sometimes promoted as an energy supplement, but manufacturers are now coalescing around an anti-aging marketing strategy. ALA is available in pill and skin cream format, which confuses consumers because they arent sure which format is more effective.
Glucose powder is used as an energy booster in India and other Asia Pacific countries. However, glucose could cause problems in Western countries with the high prevalence of diabetes. NADH, or coenzyme B3, is part of the vitamin B complex. Used to boost energy and improve cognitive function, NADH is popular in Austria and is now promoted as an antioxidant.
Royal jelly and L-carnitine are the most likely candidates for global success as energy supplements. However, moving beyond the word energy is critical for dietary supplement companies. Competing against energy drinks and sports nutrition products is impractical. The number of tired, stressed adults is appreciable. A healthy product that can restore or maintain a persons activity level, vigor, potency or stamina could easily become a top 10 dietary supplement.


Samantha Chmelik is the head of global consumer health research at Euromonitor International, where she manages the research project on the over-the-counter (OTC) industry, vitamins and dietary supplements, sports nutrition and weight management products. She has worked in the pharmaceutical industry and as a market intelligence professional for 15 years.
Subscribe and receive the latest insights on the healthy food and beverage industry.
Join 47,000+ members. Yes, it's completely free.
You May Also Like
---