EFA Formula Fights Dry Eye Symptoms
EFA Formula Fights Dry Eye Symptoms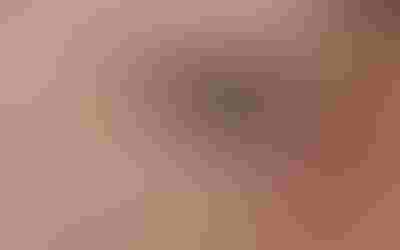 DALLASSupplementation with omega-3 essential fatty acids (EFAs) may improve symptoms of dry eye syndrome, according to a new study (Cornea. ePub 28 Oct 2010. DOI: 10.1097/ICO.0b013e3181f22e03). Researchers from the University of Texas Southwestern Medical Center at Dallas investigated the effect of an EFA supplement on lipid composition of meibum, aqueous tear evaporation and tear volume in patients with dry eye. The pilot, randomized, double-masked study included 36 patients with dry eye who received either a placebo or a combination supplement (TheraTears Nutrition, from Advanced Vision Research) containing fish oil with 450 mg of eicosapentaenoic acid (EPA) and 300 mg of docosahexaenoic acid (DHA) and 1,000 mg of flaxseed oil. Subjects scored subjective symptoms and completed corneal exams at baseline, and then after the 90-day intervention.
At the end of the study, 70 percent of the subjects taking the EFA supplement became asymptomatic, while only 7 percent of the placebo subjects did so. Testing suggested the omega-3 product increased tear secretion, with subjects showing greater average tear production and tear volume. There were no changes in either group in meibum lipid composition or tear evaporation rate.
In a statement issued by Advanced Vision Research, Woburn, Mass., the senior author of the study, James P. McCulley, said the results of the pilot trial are quite promising. "This study demonstrates the potential of TheraTears Nutrition in reducing the debilitating effects of dry eye from both the patient and physician perspective," McCulley said. "It is particularly interesting to see these clinical results, since we know that omega-3s have been shown to reduce the effects of inflammation and influence the composition of the tear film, two factors that play an important role in dry eye. While this provides interesting insight into the effects of supplementation on dry eye disease, more research should be done to fully understand how these omega-3s work on a cellular level."
Subscribe and receive the latest insights on the healthy food and beverage industry.
Join 47,000+ members. Yes, it's completely free.
You May Also Like
---