Drivers in the US Womens Health Market
Drivers in the US Womens Health Market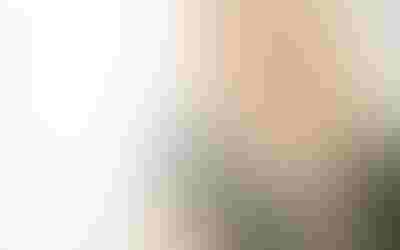 Womens health is a broad area covering preventive health care for all major body functions, including bone, circulatory system and urinary tract. Women are prone to some diseases, such as osteoporosis, osteoarthritis (OA), anemia, menstrual health disorders, obesity, depression and fibromyalgia. Statistics prove women are also more prone than men to certain autoimmune conditions such as lupus and hypothyroidism. Historically, management of womens health has been through traditional means, including usage of herbs and dietary control. Rediscovering the importance of certain dietary components in maintaining womens health has led to the rapid growth of womens health ingredients. The market for womens health ingredients is expected to grow at a healthy pace, ranging between 9.3 percent and 9.5 percent in the two largest marketsEurope and North America.
The major ingredients positioned for womens health include iron, calcium, vitamin D, folic acid, soy isoflavones and cranberry extracts. These functional ingredients are positioned for use in dietary supplements, foods and beverages. Ingredients such as cranberry are currently hot, with an expected growth of 5.5 percent over the next seven years. The marketing efforts surrounding cranberry extracts, combined with efforts of some companies to blend the extracts with probiotics for a holistic effect, has contributed to the growth prospects. Some other ingredients such as iron and calcium have been around for a long time and are mainstays of the overall market for womens health ingredients. Together, iron and calcium are estimated to contribute a whopping 72 percent of the overall revenues of womens health ingredients in the United States.
Strong factors drive the total market for womens health ingredients. The most significant of these is the increasing prevalence of female-specific health issues. The U.S. Centers for Disease Control and Prevention (CDC) reports approximately 14 percent of women older than 18 are considered to be in poor health. The prevalence of obesity among men and women is a key indicator that female-specific health problems are due to extraneous factors. While 40 percent of the men were considered overweight in 2007, only 28.6 percent of women registered as being overweight. The calorific value of diet or exercise is not the only factor that influences the health status of women. This has driven the need for specific dietary components that can enhance women's health. Iron is significant in combating anemia symptoms, while calcium can help prevent osteoporosis and arthritis. Supplementing diets with specific functional ingredients is a key trend in the womens health market.
The second strong argument in favor of a growing womens health ingredient market is escalating health care costs. A significant 15 percent of the adults between the ages 16 and 84 were reported to have delayed or not received health care due to increased costs in 2009. In such a situation, it has become imperative for consumers to modify their dietary composition to include functional ingredients that can act as cost-effective insurance against expensive medical intervention at a critical stage. Most ingredients poised for greater growth in the womens health ingredient portray this image. For example, even in the absence of a united verdict from regulatory authorities regarding the effect of cranberry extracts on urogenital health among women, this ingredient is being consumed widely. While French authorities approved cranberry claims, the European Food Safety Authority's (EFSA) opinion on label claims was not favorable.
Ocean Spray Cranberries Inc. recently entered the fray with an announcement of a more comprehensive proanthocyanidin (PAC) measurement technique, which is likely to be released in six to 12 months. This is an evolution that is natural to a new ingredient such as cranberry. For the more established ingredients such as iron, calcium and vitamin D, the emphasis is on increasing uptake to required levels rather than to encourage initial consumption. Scientific evidence abounds for the beneficial effects of these ingredients on the overall health of a woman. Even soy isoflavones, which are a relatively small revenue contributor to the overall market, have a significant body of scientific evidence supporting their role in cancer prevention and menstrual disorder maintenance. The third significant factor driving the market therefore is the large body of scientific evidence available to the consumers.
In this positive condition, the only factor that acts as a significant damper on the overall revenue prospects for this market is price. Again, established ingredients such as iron and calcium have begun to be looked upon as commodities, with little or no differentiation among offerings by manufacturers. Their prices are expected to drop in the future. Cranberry prices are evolving with major players hoping to keep the international pricing transparent with auctions and are currently steady. Soy isoflavones seem to trend toward an increase in prices in the future. Vitamin D prices are also expected to increase. Both ingredients are witnessing a positive pricing trend due in part to the competitive nature of the manufacturing base.
The market looks rosy for womens health ingredients. Significant savings on health care can be achieved by a rational use of functional ingredients in the diet. This has been conveyed to consumers. Product differentiation and greater marketing efforts will enhance individual competitors and give them a secured position in the market.
Kaushik Ramakrishnan Shankar, Ph.D., is senior research analyst, chemicals materials and food, Frost & Sullivan , with more than five years of academic research and consulting expertise, which include biotechnology, food technology, IP development and management, and market engineering research.
Subscribe and receive the latest insights on the healthy food and beverage industry.
Join 47,000+ members. Yes, it's completely free.
You May Also Like
---