Chocolate Aroma Improves Mood
Chocolate Aroma Improves Mood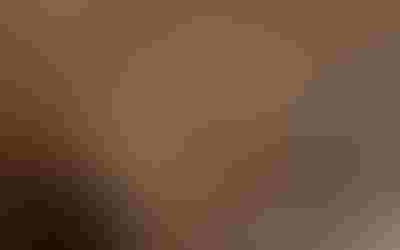 LONDONAccording to recent studies from the Human Olfaction Laboratory, Middlesex University, chocolate aroma may play a part in helping people relax. Neil Martin, reader in psychology at the university, found that the aroma of chocolate really does make people less stressed and anxious, and more relaxed.
The studies involved analyzing the effect of chocolate aromas on brain activity, using electroencephalography (EEG) to record brain waves as subjects took in aromas emanating from the laboratorys AromaCube, a device that warms odorants and distributes them throughout the room.
We presented people with a range of smells, some artificial food odors and some real food odors, with both samples including chocolate, said Martin. EEG data found that chocolate aromas affected a reduction in theta levels, brain activity apparently connected to attentiveness.
Other aroma-centric studies showed people demonstrate inferior cognitive performance and report more symptoms of ill health in the presence of a bad aroma; orange scents reduced anxiety in women while waiting for the dentist; and subjects playing a driving video game were consistently able to brake more safely and appropriately in the presence of the lemon scent, noted Martin, positing that dangling a lemon-smelling air freshener in the car could make you a better driver.
Subscribe and receive the latest insights on the health and nutrition industry.
Join 37,000+ members. Yes, it's completely free.
You May Also Like
---