Active nutrition is the new sports nutrition
Active nutrition is the new sports nutrition
The shift is an important idea to keep in mind for marketers, product developers and anybody trying to predict the evolution of sports nutrition as a category.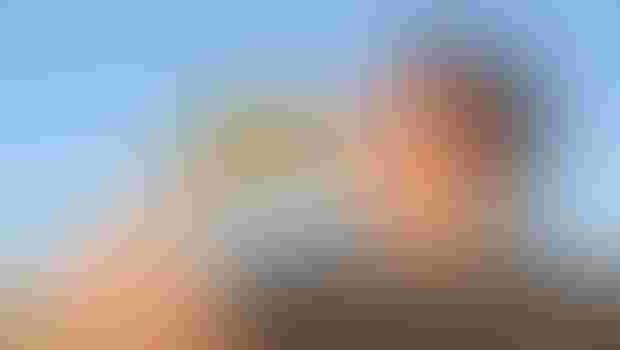 In order to get a deeper handle on current consumer sentiment during these whiplash times, Nutrition Business Journal conducted a consumer survey that targeted generally active, average U.S. consumers between the ages of 18 and 65. The survey was launched Feb. 2, 2023, via the Suzy online platform.  
In this NBJ consumer research, 64% of sports nutrition users said they take these products to improve their general health—substantially more than the 39% who do so to improve their sports performance or active lifestyle. It may not be a surprising finding, but it's still an important idea to keep in mind for marketers, product developers and anybody trying to predict the evolution of sports nutrition as a category.  
Among people who said they were not using sports nutrition products, 78% said they would consider doing so in the next 12 months. Across the survey, consumers looked at taste and price as primary factors, which is no great surprise; however, this population also said it would respond to such claims as less fatigue during training, joint support, faster recovery, building muscle and improved stamina.  
One specific question asked was, "When you think of your everyday active lifestyle, outdoor/indoor activities or athletic performance, which of the following claims would make you most likely to purchase a product for support? Please select up to three answers." A total of 560 people responded here. The question was put to "generally active consumers," which was those selecting 3 or higher on a 7-point scale of how active they consider themselves. 
Of keen interest to supplement companies always on the lookout for a new consumer, the question targeted respondents who stated they "sometimes" or "rarely" take a product in the sports nutrition category. The results were a bit different from the same question posed to "regular" users. Let's focus on the occasional user here because a lot more potential upside exists when brands are looking at developing new products. 
Perhaps most surprising of this list is the No. 2 reason—at least for the "occasional" user—which is joint support. This category has seemed to just muddle along despite the temblors taking place in ingredient selection. At the turn of the century, glucosamine had become a household word—yet it required a dedicated consumer because it would not take effect until six to eight weeks, according to some research, meaning a shopper would have to get through the second supplement bottle before feeling any positive effects. 
Yet in the last decade, a new generation of fast-acting joint-health ingredients has risen, which take perhaps five to seven days to work. Eggshell membrane, frankincense (the brand name is 5-Loxin) and Tamiflex all assert that only a week is required before consumers feel effects. That's saying something. 
The combination of these ingredients being available to supplement brands and formulators, with new customers saying joint health is their No. 2 concern, spells nothing but opportunity for this category. 
All of these claims can be targets of innovation—which, somehow, never seems to leave the sports nutrition market.  
All of these claims also can bring in those new consumers who currently are sitting on the sidelines. People who aren't buying might start. People who dabble in the categories might buy more. Asked what claims would make them likely to purchase sports nutrition products, people who said they sometimes or rarely use sports nutrition products show interest in energy, stamina and joint health—all at 28%--with strength and muscle-building close behind at 26% and 25%, respectively. 
This excerpt was adapted from the 153-page NBJ Sports Nutrition and Weight Management Report 2023. An essential reference for the current state of the market, the report also features NBJ's prescient futurecasting about where the market is headed and the trends moving it. Purchase your report here. 
Subscribe and receive the latest insights on the healthy food and beverage industry.
Join 47,000+ members. Yes, it's completely free.
You May Also Like
---