Life expectancy modulators
Life expectancy modulators
Reduction of amino acid synthesis comes with aging and stress but supplementing to increase carnosine levels can head off the oxidative stress that comes with age.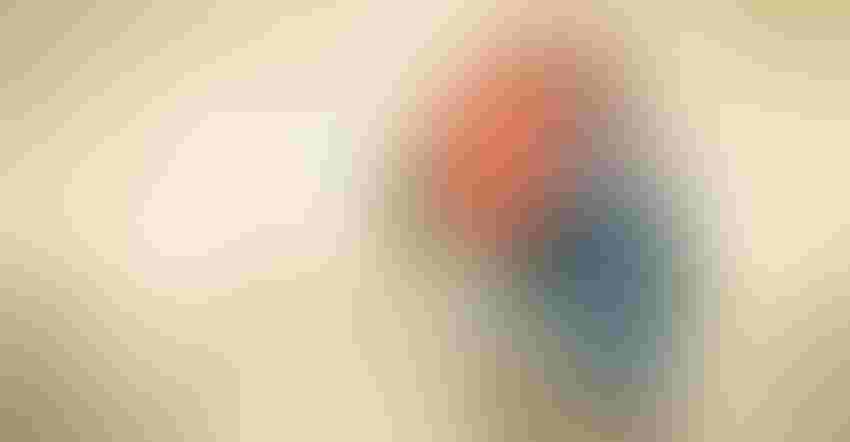 Life in America, as is often said, comes with two certainties: death and taxes.
While this statement is still true, stereotypes associated with mature adults have reconfigured. Assumptions of life expectancy that were created at the onset of the Social Security Administration in 1935 have been overtaken by the advances in medicine, food distribution and supply, as well as by better access to health care, with a significant and growing emphasis on prevention. The average U.S. life expectancy in 1934 was 61 years of age; in 2019 the average U.S. life expectancy is almost 79 years.
Metabolic certainties exist as we mature and age. Endocrine changes take place in both men and women from puberty to menopause, and depending on lifestyle choices involving diet and exercise, as well as work choices, we can retard the slow process of cellular aging. Hydration of cells is essential, for without water, life cannot be sustained. Beverages other than water can provide metabolic benefits, but the surest form of hydration is drinking ample quantities of clean water.
Reducing oxidation of healthy cells, or reducing or chelating the presence of chemical pesticides, herbicides or other agents hazardous to cellular health can retard accelerated aging. For example, the dipeptide molecule (two joined amino acids) known as carnosine has been studied and identified in multiple clinical studies demonstrating natural antioxidant protection, heavy metal chelation and sequestration, while also showing the ability to detoxify reactive carbonyl species (RCS) generated from the oxidation of blood lipids (lipid peroxidation) and sugar glycoxidation.1,2,3 The ability to inhibit the formation of advanced glycation end products (AGEs) and advanced lipoxidation end products (ALEs) is remarkable, to say the least.2,3,4
Further studied in 2018 by multiple research teams evaluating nutrients associated with energy metabolism, glycation and age-related dysfunctions, carnosine demonstrated protection against free radical-generated oxidative damage and AGE generated cellular toxicity, countering potentially harmful metabolic processes associated with aging.5, 6,7 Carnosine supports myriad vital tissues, including eye, brain, cardiovascular and musculoskeletal systems.1,8,9 This dipeptide may even promote better insulin sensitivity, potentially delaying the onset of type 2 diabetes, cardiovascular disease (CVD) as well as neurodegenerative conditions such as Alzheimer's disease and Parkinson's disease.10,11
Adequate levels of carnosine in the body are difficult to obtain, due to diet limitations (almost impossible for vegetarians) and  the reduction of amino acid synthesis that comes with aging and stress. One solution is to increase ingestion of beta-alanine, which is easily absorbed12 and combines freely with L-histidine to form carnosine.
Sarcopenia—loss of muscle tissue as a natural part of the aging process—is a concern as studies have shown that once muscle loss starts taking hold, the concentration of carnosine in muscle tissue declines. A 2007 study showed carnosine declined significantly in older subjects (65 to 80 years) versus younger adults (20 to 35 years).13
Compared to younger participants, the older subjects demonstrated a 47% decrease in muscle carnosine content, which contributed to a 7% decrease in total muscle buffering capacity—this reduces the lactic acid created through repetitive exercise leading to muscle fatigue. Another study showed a 16% decrease in muscle mass between young adults (19 to 30 years) to middle-age adults (31 to 50 years).13 The decline in muscle carnosine reduced muscle capacity and may be caused by changes in diet and physical activity levels in older adults. Other research has demonstrated older adults (50 or older) derive significant benefits through daily ingestion of beta-alanine as measured through muscle health, brain function, life function (measured by sit to stand) and muscle strength evaluated by grip force.14
The good news is that supplementing daily with beta-alanine (as SR CarnoSyn from Natural Alternatives International) effectively increased carnosine content throughout the body, including the brain tissue and striated muscles.15
Carnosine created through beta-alanine ingestion is more efficient physiologically when compared to direct carnosine supplementation, which requires digestion by carnosinase before reaching cells. Finally, ingesting carnosine as a dietary supplement is more expensive than ingesting beta-alanine, and since the body generally has an ample supply of L-histidine,16 the addition of the rate-limiting amino acid beta-alanine makes the process of synthesizing carnosine internally efficient and cost-effective.
Beta-alanine has been a staple of the pre-workout market for athletes for some time, but ingesting pure beta-alanine can often lead to a tingling sensation in the face or extremities known as paresthesia. While this outcome is harmless, it is not preferred by older consumers who may prefer a sustained release delivery of beta-alanine.
In addition to muscles, an in vitro study showed carnosine produced vimentin, a protein required for maintaining bone integrity.17
Substances such as beta-alanine along with ingesting healthy foods, increasing their daily activity by being non-sedentary, improving their intake of pure water, and embracing a community of friends and family can help ensure the aging process becomes an enjoyable one, free of distractions of diseases that can be warded off through judicious self-care and attention to detail.
Mark LeDoux is CEO and chairman of the board of directors of Natural Alternatives International, Inc. As chairman of the board of the Natural Products Association (NPA), LeDoux represents NAI's ongoing commitment to industry and government affairs, adherence to a strong code of ethics, and continuing support in the legislative, regulatory and public affairs arenas.
References
1 Caruso G et al. "Pivotal role of carnosine in the modulation of brain cells activity: multimodal mechanism of action and therapeutic potential in neurodegenerative disorders." Prog Neurobiol. 2019;175:35-53.
2 Baye et al. "Effect of carnosine supplementation on the plasma lipidome in overweight and obese adults: a pilot randomised controlled trial." Sci Rep. 2017;7(1):17458.
3 Hipkiss AR et al. "Carnosine and the processes of ageing." Maturitas. 2016;93:28-33.
4 Carvalho VH et al. "Exercise and beta-alanine supplementation on carnosine-acrolein adduct in skeletal muscle." Redox Biol. 2018;18:222-228.
5 Hipkiss AR. "On the Relationship between Energy Metabolism, Proteostasis, Aging and Parkinson's Disease: Possible Causative Role of Methylglyoxal and Alleviative Potential of Carnosine." Aging Dis. 2017;8(3):334-345.
6 Hipkiss AR. "Glycotoxins: Dietary and Metabolic Origins; Possible Amelioration of Neurotoxicity by Carnosine, with Special Reference to Parkinson's Disease." Neurotox Res. 2018;34(1):164-172.
7 Ghodsi R and Kheirouri S. "Carnosine and advanced glycation end products: a systematic review." Amino Acids. 2018;50(9):1177–1186.
8 Hoffman JR et al.. "Effects of Beta-Alanine Supplementation on Carnosine Elevation and Physiological Performance." Adv Food Nutr Res. 2018;84:183-206.
9 Babizhayev MA. "Rejuvenation of visual functions in older adult drivers and drivers with cataract during a short-term administration of N-acetylcarnosine lubricant eye drops." Rejuvenation Res. 2004;7(3):186-98.
10 Baye E et al. "Carnosine supplementation reduces plasma soluble transferrin receptor in healthy overweight or obese individuals: a pilot randomised trial." Amino Acids. 2019;51(1):73-81.
11 Baye E et al. "Physiological and therapeutic effects of carnosine on cardiometabolic risk and disease." Amino Acids. 2016;48(5):1131-49.
12 Décombaz J et al. "Effect of slow-release beta-alanine tablets on absorption kinetics and paresthesia." Amino Acids. 2012;43(1):67-76.
13 Tallon MJ et al. "Carnosine, taurine and enzyme activities of human skeletal muscle fibres from elderly subjects with osteoarthritis and young moderately active subjects." Biogerontology. 2007;8(2):129-37.
14 McCormack WP et al. "Oral nutritional supplement fortified with beta-alanine improves physical working capacity in older adults: a randomized, placebo-controlled study." Exp Gerontol. 2013;48(9):933-9.
15 Varanoske A et al. "Comparison of sustained-release and rapid-release beta-alanine formulations on changes in skeletal muscle carnosine and histidine content and isometric performance following a muscle-damaging protocol." Amino Acids. 2019;51(1):49-60.
16 Blancquaert L et al. "Effects of Histidine and Beta-Alanine Supplementation on Human Muscle Carnosine Storage." Med Sci Sports Exerc. 2017;49(3):602-609.
17 Ikeda D et al. "Carnosine stimulates vimentin expression in cultured rat fibroblasts." Cell Struct Funct. 1999;24(2):79-87.
Subscribe and receive the latest insights on the healthy food and beverage industry.
Join 47,000+ members. Yes, it's completely free.
You May Also Like
---