Effective delivery formats for probiotic formulations
Effective delivery formats for probiotic formulations
Research continues validating a wide range of uses for probiotic strains; efficient delivery formats and skillful formulation can optimize product development.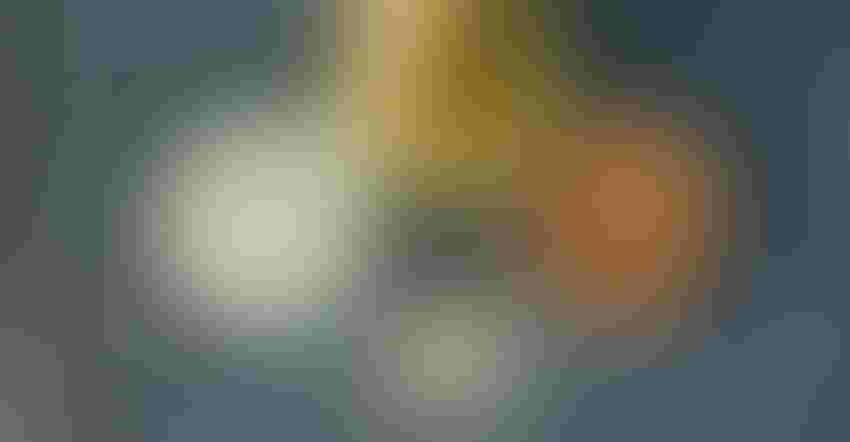 by Janaki Iyer, Ph.D.
In addition to their importance in gut health, probiotic strains have gained increased attention in several aspects of health such as cognition, heart health, immunity and skin health. In order to confer a health benefit, it's critical that the active ingredient(s) reach their destination. When it comes to probiotics, this can present tricky delivery format considerations.
A rapidly expanding area of research involves identifying effective modes of administering probiotic bacteria. Efforts are being made to deliver viable strains of probiotics to the colon. Probiotics lose viability as they pass through the acidic pH of the stomach and high-bile salt conditions of the small intestine.8 Microencapsulation of bacteria using polymers may reduce viability losses caused by these conditions. Capsule formulations must be noncytotoxic as well as nonantimicrobial to maintain both host and bacterial health.9 The most common encapsulation agent is alginate, a linear polysaccharide, as it is recognized as safe and has no reported toxicity.1
The incorporation of other beneficial materials into alginate capsules, or coating, has become a popular trend in probiotic encapsulation research. Along with the benefit of protection, these added materials can increase control over bacterial release, resulting in a steady release as opposed to a single burst release of entrapped bacterial cells. The most common added ingredient is the polysaccharide chitosan as many studies have reported the effect of chitosan coating on viability of probiotic strains in simulated gastric fluids. Chitosan coating was able to retain bacterial cells under acidic conditions, before enabling a steady release of cells in simulated intestinal solutions over the course of two hours.2
Microencapsulation of probiotics using proteins has become popular. Most common proteins used include casein, bovine serum albumin and soy protein. Encapsulation with casein has demonstrated increased bacterial cell survival in acidic conditions with a pH as low as 1, with investigational species Lactobacillus acidophilus and Bifidobacterium lactis.3
Microencapsulation has the potential to aid survival and maintain viability of probiotic bacterial cells over the course of the gastrointestinal (GI) tract, whether encapsulated in a polysaccharide or protein matrix. Coating has shown to be beneficial in enabling a systematic and steady release of bacterial cells to prolong and preserve beneficial effects on the host.4
Janaki Iyer, Ph.D., is lead research scientist/research team manager at KGK Science Inc. 
This is an excerpt from the "Research supports wide range of probiotic benefits" article featured in INSIDER's Probiotics: Masters of the Microbiome digital magazine. Click the link to read more.
Want the latest understandings around strain selection, research insights and FSMA compliance? Join us for the Probiotic Product Development: A Need-To-Know Guide Before Taking That First Step workshop on Saturday, Nov. 10, at SupplySide West 2018. This workshop was developed in conjunction with the International Probiotics Association (IPA) and is underwritten by Deerland Enzymes, DuPont, Lallemand Health Solutions, Morinaga, Probi and Sabinsa. And don't miss out on visiting the IPA Probiotics Resource Center, booth 5355, also developed in conjunction with IPA. Sponsored by Nutrasource Pharmaceutical and Nutraceutical Services, it offers SupplySide West attendees a high-profile location to learn about key issues in the probiotics market.
Subscribe and receive the latest insights on the healthy food and beverage industry.
Join 47,000+ members. Yes, it's completely free.
You May Also Like
---