Informa Names Fifth Annual SupplySide CPG Editors Choice Award Finalists
Informa Names Fifth Annual SupplySide CPG Editors Choice Award Finalists
More than 100 CPG products, in categories ranging from bars and functional beverages to multivitamins and sports nutrition, were named awards finalists for innovation and market impact.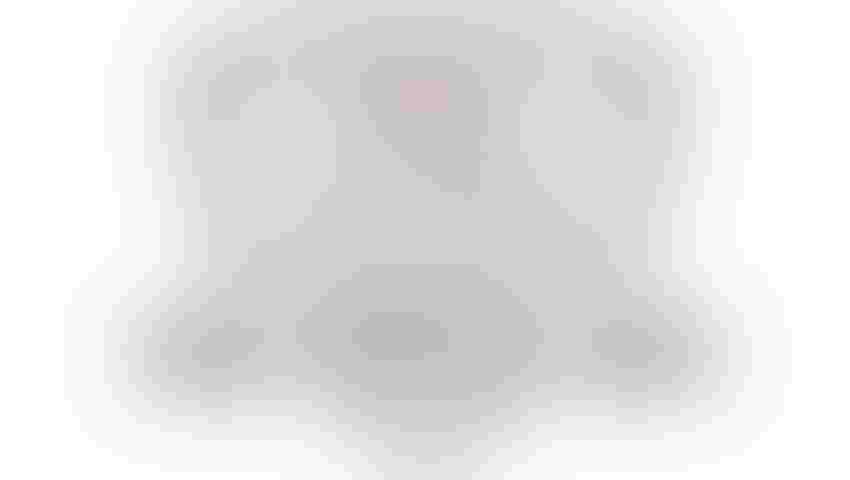 Informa Exhibitions announced the finalists for its fifth annual SupplySide CPG Editor's Choice Awards. Five consumer packaged goods (CPG) products were selected by the SupplySide editorial team for achievements in innovation and market impact in 22 categories.
"The innovative ingredients showcased at SupplySide West drive product ideation and go-to-market strategies for CPG companies across the healthy products space," said Heather Granato, vice president, content, in Informa's Global Health & Nutrition Network. "In considering hundreds of products, our team narrowed the field based on the unique positioning and ability to serve consumers with truly cutting-edge products."
The award categories include: Allergen Free, Anti-aging, Bars, Brain Health, Children's Health, Digestive Health, Energy Boosters, Functional Beverage, Functional Food, Heart Health, Multivitamin, Personal Care, Pet Food/Treats, Pet/Animal Supplements, Probiotics, Snacks: Salty, Snacks: Sweet, Specialty Supplement, Sport Nutrition, Tea, Weight Management and Women's Health.
One winner in each category will be announced at SupplySide West 2016 during the SupplySide CPG Editor's Choice Awards Presentations, set for October 6 and 7 at the Mandalay Bay Resort in Las Vegas, Nevada. The Supplements Awards are presented by Arizona Nutritional Supplements (aznutritional.com).
"We extend our heartfelt congratulations to the finalists. There were some truly outstanding products to review this year and it was a very close competition," Granato said.
For 20 years, SupplySide has helped dietary supplement, food, beverage, personal care, cosmetic, animal nutrition and pharmaceutical professionals find information to explore, discover, innovate and market their next best-selling product.
The 2016 SupplySide Editor's Choice Awards Finalists are:
Allergen Free: Enjoy Life Foods, Baking Mixes; Follow Your Heart, VeganEgg; G.S. Gelato & Desserts Inc., Guava Sorbet; Hodgson Mill, Hodgson Mill Sorghum, Quinoa & Brown Rice, Southwest; and Seven Sundays, Cocoa & Coconut Muesli
Anti-Aging: All Force Nutrition, Multi-Force Joint; JAFRA, Royal Jelly Smooth & Firm Skin Nutrients; Nutrition For Healing LLC, MEND Regenerate; Quality of Life, Exequel; and SeabuckWonders, Ultimate Hair, Skin and Nails
Bars: Good Superfood LLC, SUPERFOOD CHOCOLATE: PEACE BAR; KIND, Pressed by KIND; Mediterra, Mediterra Savory Bar: Bell Peppers and Green Olives; SOLA Snacks LLC, SOLA Savory Wholesome Meal Bars; and Xyience Energy, Xyience High Protein Low Sugar Energy Bars
Brain Health: Bricker Labs, Memory Matters; Healthy Skoop, Healthy Skoop Sleep Protein; MegaFood, Adult B-Centered; New Earth Life Sciences Inc., BioAgile; and ProHealth Inc., Optimized Curcumin Brain and Focus®
Children's Health: American Science Products, IceFX Kid Vitamins; Anpas Global, Nurture Kids; Mommy Bliss, Probiotic Drops Everyday; Olly, Olly Kids Growing Bones; and Rich Vitamins, Alternavites vitamin D
Digestive Health: Barlean's, Digestive Blend; Enzymedica, Lypo Gold; Exzell Pharma USA, Glutagest; ISOThrive LLC, ISOThrive Prebiotic Nectar; and Regular Girl, Regular Girl
Energy Boosters: Epic Performance, P5 All in One Performance Energy Shot; Jusuru International, TRIA; Kuli Kuli, Moringa Green Energy Shot; New Grounds Food, CoffeeBar; and Organic Valley, Organic Valley Balance
Functional Beverage: Chimp Food, Chimp Food Meal Replacement Drinks; H2rOse, H2rOse; KeVita, Master Brew Kombucha; KonaRed Corp., KonaRed Cold Brew Coffee; and Temple Turmeric, Pure Fire Turmeric
Functional Food: Back to the Roots, Organic Stoneground Flakes cereal line; Eco Friendly Foods, Grainless Granola - Probiotic Nut Clusters, Protein Lover's; Oh Yes!, Frozen Pizza; Rhode Island Organics, Rhode Island Organic Omega-3 Caesar Dressing - Gluten Free; and Sweet Earth Natural Foods, Functional Breakfast Burritos
Heart Health: Coromega, Coromega Max; Jarrow Formulas, Ahiflower Oil; Life Extension, Arterial Protect; Rainbow Light, Gummy Omegalicious; and Terra Medica, Toco-X-Krill
Multivitamin: Cambridge Micelle Technology, Carocelle Lutein & Zeaxanthin; Nature's Dynamics, Vegan Garden Gummies; Portals Pharma Inc., Rev•Up Wellness products; Tespo, Tespo; and Threshold Enterprises Ltd., Source Naturals Top 10 Healers
Personal Care: ACTIV'INSIDE, Grape Expert Skin Radiance; emerginC, Blue Poppy Enzyme Brightening Polish; Liquid Gold, Radical C; NanO2, Deodorant Spray; and Psoria, Gold Ultra Concentrated Curcumin Gel
Pet Food/Treats: Barkworthies, Pumpkin Cannabidiol Treats; Caru, Grass-Fed Beef Bone Broth; Champion Petfoods/Acana Heritage, Dog Food Line; Holistic Health Extension, Grain Free line; and Wellness, CORE Hearty Cuts
Pet/Animal Supplements: APS BioGroup, Immunity & Digestive Health Colostrum Chewable; In Clover, OptaGest Tummy Trouble Fix It; NOW, Pets Immune Support; TropiClean, Life; and TruDog, Protect Me
Probiotics: Foods 2.0, Sugar 2.0; Karma Culture, Karma Probiotics Wellness Waters; Prosperity Organic Foods, Probiotic Melt Organic Buttery Spread; Purely Elizabeth, Chocolate Sea Salt Probiotic Granola; and UP4, Adult Cubes
Snacks: Salty: Emerald Nuts, Cashews; Good Health, Gluten Free Pretzels; Lawless Jerky, BBQ Spare Rib Pork Jerky; Mary's Gone Crackers, Super Seed Everything; and Popcorn Indiana, Himalayan Pink Salt Popcorn
Snacks: Sweet: Bare Snacks, bare Cinnamon Banana Chips; Eatpops, Nourish; Go Gourmet, Creamy Banana Chocolate Slammers Snacks; Hain, The Greek Gods Chocolate-Style Yogurt; and NadaMoo!, That Snickerdoodle Dough
Specialty Supplements: Food Science of Vermont, Liposomal Prostrate; Mehdi Reishi, Ultimate Reishi Mushroom Formula; Nu Skin, ageLOC Youth; Proactive Nutra, Immune 5+; and Valimenta, Liposomal Vitamin C
Sports Nutrition: 4Life, Pro-TF; GPAC Technologies, Regimen Whey Protein GPACs; Mito Enterprises, MitoXcell; NutraClick, Force Factor Test X180 Tempest; and Paleoethics, Super Serum
Tea: ALOHA, ALOHA Tea; Boku Super Food, Super Green Matcha Tea; Grow and Make, DIY Chai Tea Making Kit; Natural Motives LLC, EnerBee® Hibiscus Berry Tea; and Spice Pharm Inc., Golden Goddess Turmeric Matrix Instant Tea
Weight Management: Bluebonnet, Skinny Garcinia; InQPharm North America, bmiSmart; Prospinach, Appethyl Bar; Transformed Body Nutrition, Suppressatite; and VitaThinQ, Essential Mints
Women's Health: Gaia Herbs, Daily WellBeing for Women; Happy Family Brands, Happy Mama Prenatal Probiotic Supplement; Healthy Directions, Omega-3 SLIM EXTRA® Women; Natural Health International, Femmenessence; and Xyngular, Shine
About SupplySide West: Hosted by Informa Exhibitions, this annual tradeshow and educational forum is the finished product manufacturer's gathering place for top performers, trends, scientific advances and networking. SupplySide West is all about the exploration, discovery, innovation and marketing strategy around the development of finished consumer goods that drive the global business economy. The 2016 show will be held October 4-8 at Mandalay Bay in Las Vegas. For more information, visit supplysideshow.com.
Subscribe and receive the latest insights on the healthy food and beverage industry.
Join 47,000+ members. Yes, it's completely free.
You May Also Like
---