Consumers Dont Buy Ingredients; They Buy Product Benefits
Consumers Dont Buy Ingredients; They Buy Product Benefits
A downturn in the economy, increasing health care costs, an aging population and mounting interest in attaining good health through diet are all helping to drive consumers desire for more product functionality. Coupled with an increased desire to take more responsibility for their health, consumers are gravitating toward healthier diets and looking for alternative ways to manage and prevent illness, which has resulted in an increased demand for foods with functional health benefits.
Baby Boomers, age 47 to 65, have been specifically influential in driving the growth of functional foods, not only to delay aging and prevent disease, but also due to a level of uncertainty about the future of health care. In fact, about seven out of 10 Boomers indicate they are taking more responsibility for their health because they are unsure of the future of the health care system and cant afford to get sick.
It is therefore not surprising Boomers have been instrumental in driving the growth of products that address their main health concerns (Figure 1). In fact, brands that address digestive, heart and joint issues have emerged, such as Danones Activia for digestive health and General Mills Fiber One. Consumers see products that provide a benefit they need as a good value for the money and are willing to pay for them. In fact, three-quarters of Boomers wish all foods had some type of labeling showing all the ways they would benefit their health.
Boomers indicating which health benefits would make them more likely to purchase foods/beverages

Lower cholesterol, Provide Heart Health

Boost immunity, Provide joint pain relief, Help prevent cancer, Boost energy

Rid toxins from body, Cleanse digestive tract

Source: NMIs 2011 Healthy Aging Boomer Database
Not only are consumers willing to use functional foods and beverages to help manage conditions, but they take it a step further and believe functional products can actually have medicinal qualities, with over a quarter of Boomers agreeing functional foods and beverages can be used in place of medicines. Further, four out of five Boomers indicate they prefer to get all of their daily nutritional requirements in the foods they eat rather than having to take supplements. Products such as Smart Balance with plant sterols that act to lower cholesterol are prime examples of brands crossing over into the realm of medicine and supplementation. These types of functional products are setting new parameters for functional foods and beverages, and putting more control back into consumers hands by providing them with perhaps healthier alternatives compared to other treatment methods. This has propelled a new industry of food functionality and fortification, creating a blurring of supplementation, medicine and food.
The success of many of these functional food brands, however, is reliant on the degree to which consumers understand the product benefits and incorporate those products into their lifestyles. With restrictions on food and beverage label claims, it becomes challenging for many brands to communicate the health benefits of their products to their consumer target. While Boomers are looking for foods and beverages to help address their health issues, if they are not aware of how the product can benefit their health, their likelihood to use is suppressed. Therefore, ingredient understanding is imperative to help consumers better understand product benefits driven by ingredient content where outward claims may not be viable. For example, while a slight majority of Boomers are aware of probiotics, only one-third realize probiotics can benefit their digestive health (Figure 2).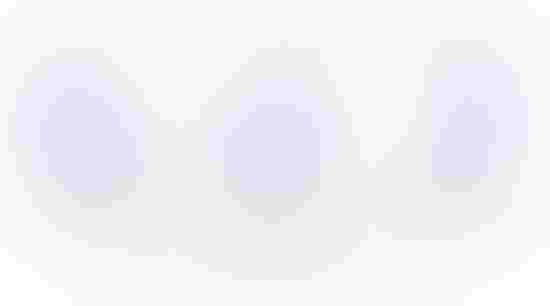 While educational campaigns among some brands with specific ingredient fortification (i.e., Activia and probiotics) are making some headway, there still exists a certain level of disconnect among consumers. Therefore, as manufacturers look to increase the value of their products through ingredient fortification, the success of these products will only be as strong as the benefits consumers associate with the ingredients. Continued education and public relations efforts are necessary to close this gap and will help assist consumers in making more informed decisions based on nutritional content of products in the absence of health claims.
As older consumers, particularly Boomers, continue to demand additional benefits from the foods and beverages they consume, their use of functional and fortified foods and beverages is predicted to outpace conventional foods. However, as the boundaries between foods, supplements and medicine continue to blur, consumers will need strong direction and a guiding voice in order to make better and more informed decisions about which products will best meet their health goals. The functional food industry is poised to provide this necessary guidance and to help aging consumers regain a new level of responsibility in their pursuit of optimal health.
Steve French, managing partner at Natural Marketing Institute (NMI), has more than 25 years of marketing, strategic consulting and management experience across numerous industries. NMI is an international strategic consulting, market research and business development firm specializing in the health, wellness and sustainability marketplace.
Subscribe and receive the latest insights on the healthy food and beverage industry.
Join 47,000+ members. Yes, it's completely free.
You May Also Like
---