Zicam Creator Arrested for Flu Claims
Zicam Creator Arrested for Flu Claims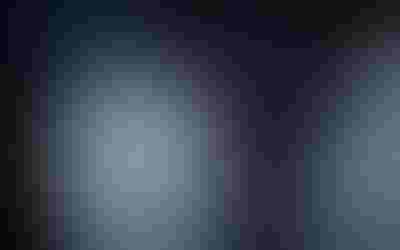 LOS ANGELESCharles B. Hensley, the inventor of the zinc-based Zicam cold remedy, was arrested in Los Angeles on federal charges of illegally importing and distributing the herbal-based Vira 38 product in the United States and using claims the product could prevent and treat bird flu. Members of the Southern California Import Task Forcea team of agents from FDAs Office of Criminal Investigations and investigators with the Los Angeles Police Departmentand the United States Postal Inspection Service (USPS) arrested Hensley at his Redondo Beach residence.
On May 20 a federal grand jury handed down a 12-count indictment against Hensley, including four misdemeanor counts of introducing an unapproved new drug into interstate commerce, four misdemeanor counts of introduction of a misbranded drug into interstate commerce, and four felony counts of illegally importing an unapproved drug into the United States.
During the bird flu scare in 2005, Hensleys PRB Pharmaceuticals Inc.which he later sold off in 2006sold Vira 38 via it s website, after a failed attempt to market it in Hong Kong, where he had started the cosmetic company called Jovell in 2004. He promoted Vira 38 online as a medicine for H5N1 virus, e root of avian influenza, or bird flu. According to the U.S. Attorneys Office in Los Angeles, PRB originally claimed: VIRA 38, PRB Pharmaceuticals over-the-counter broad spectrum anti-viral medication, is known for its effectiveness in treating and preventing influenza. VIRA 38 has recently been shown to contain compounds that inhibit the bird flu (H5N1) virus.
In 2005, FDA took issue with such claims, sending a warning letter to Hensley and PRB about numerous disease claims found on the products website:
"Highly effective flu medication."

"Shown to inhibit and prevent infection of Bird Flu Virus (H5N1) and Type A human influenza in vitro."

"Human clinical research shows Vira 38 reduces the duration of influenza illness by 78%."

"One of the anti-viral components is v38 AMF-1 which has been shown to inhabit infections from Type A influenza, SARS virus, Avian influenza virus, Staphylococcus aureus, and Streptococcus pneumoniae (two bacteria primarily responsible for secondary infections seen in influenza)."

"Vira 38 is a favorite among the Hong Kong doctors for the prevention and treatment of influenza."

"vira 38 is currently used in Hong Kong to protect the live poultry market workers against the bird flu."

"Vira 38 was used by the major SARS hospital to protect front-line doctors and nurses against SARS during the SARS outbreak of 2003."
FDA warned such claims rendered the product a drug; it also noted the product would be considered a new drug, illegally offered via interstate commerce, in addition to being considered misbranded due to lack of adequate use instructions on the product labeling. The agency gave Hensley and company 15 days to respond with a detailed corrective action plan or face further federal enforcement actions.
The current indictment, which contains allegations the defendant committed the crimes, alleges Vira 38 was never approved by FDA and its importation from Hong Kong for distribution to domestic customers (California and Kentucky) was an illegal importation of an unapproved drug and unlawful dispensation of a prescription drug without a prescription, according to the U.S. Attorneys Office. The office further noted Hensley, if convicted of all charges in the indictment, could face a statutory maximum sentence of 28 years in federal prison.
The LA Times reported Henselys lawyer as stating Vira 38 is made from four teas you can find in any health food store and that Hensley would plead not guilty to the charges. "No one was harmed," he told the paper. "Is this really worthy of a federal prosecution?"
Subscribe and receive the latest insights on the healthy food and beverage industry.
Join 47,000+ members. Yes, it's completely free.
You May Also Like
---