Weathering the Storm: Why the Supplement Industry is Gaining in a Challenging Economy
Weathering the Storm: Why the Supplement Industry is Gaining in a Challenging Economy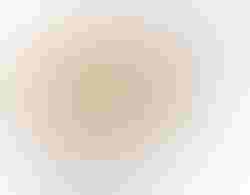 by Judy Blatman and Randi Neiner
With all the doom-and-gloom economic talk, its hard to imagine the past year has included a silver lining for any industry. While news organizations across print, television and Internet channels trumpeted reports of economic uncertaintyand as the health care reform debate gained momentumthe dietary supplement industry appeared to be weathering the storm.
Recent news stories indicate dietary supplement sales are up. Further, a new survey from the Council for Responsible Nutrition (CRN) found supplement usage also gainedslightlyin 2009, with 65 percent of the U.S. adult population labeling themselves as supplement users, compared with 64 percent in 2008. This same survey found nearly three-quarters (74 percent) of adult consumers said the economy had not affected their dietary supplement purchasing habits over the course of the year. Clearly, supplement users are still committed to these products.
But the question is why? Why have users of dietary supplements made room in their budgets to stay dedicated to their supplement routines? And how is it possible that an industry actually gained in what has been deemed the worse recession since the Great Depression?
Some thoughts: consumers want to be proactive when it comes to their own health and view health management as an ongoing work in progress, one in which they can be actively involved. Supplement users recognize the value these products bring to their overall health and wellness, and know that, in the long run, being healthy now will not only lead to a healthier future, but potentially lead to health care cost savings down the line. In short, spending money on prevention can logically help save money by avoiding the need for treatment.
Why do we assume supplement users are paying close attention to their health? Just take a look at the lifestyle habits of supplement consumers. Supplement users are making smart choicesin higher percentages than non-userswhen it comes to their health. In fact, the 2009 CRN survey showed users of dietary supplements are more likely to have a well-rounded healthy lifestyle than those who do not take dietary supplements.
These findings directly contradict those who declare dietary supplement users are taking shortcuts when it comes to their healththat they dont eat well, and believe a multivitamin on top of a lacking diet will suffice. Apparently, supplement users believe in a well-rounded approach to wellness.
This is precisely why the dietary supplement industry appears to be weathering the economic stormthe consumers are already on board. They are already committed to bettering themselves through doing smart things like seeing their doctors regularly and getting enough physical activity. They also realize dietary supplements play an important role in this equation. And with more than 150 million Americans taking dietary supplements each year, it appears that the trend is holding steady.
But supplement usage is not the only notable trend. 2009 marked the highest level of confidence consumers have had in dietary supplements since 2001. So not only are consumers looking to dietary supplements to contribute to their overall health and wellness, they are also more confident than ever that these are safe, beneficial products made to high-quality standards. FDAs recent enforcement actions, coupled with responsible industry self-regulatory programs, such as the CRN industry advertising-monitoring program with the National Advertising Division (NAD), can potentially be credited with this rise in consumer confidence. And not to be overlooked, the consumer wellness education program, Lifesupplemented, which encourages consumers to take charge of their own wellness through three pillarshealthy diet, dietary supplements and physical activityand communicates how health care professionals incorporate the three pillars into their lives has likely made an impression with consumers. Companies that highlight quality control, support scientific research and education, and use independent testing and third-party certification programs also deserve credit. These are the kinds of activities that serve consumers well and help to build trustand these are the activities that will help improve the industrys health long-term.
This challenging economy has given perspective in the most difficult of times and has proven the dietary supplement industrys consumers continue to view these products as a priority because they believe in them. They truly view dietary supplements as an important component to overall wellness. Because, after all, when everything else seems to be going awry, at least you can say you have your health.
Judy Blatman is the senior vice president, communications, at the Council for Responsible Nutrition (CRN), and Randi Neiner is the chair of the CRN Industry Research Working Group and director of market research, Shaklee Corp.
Subscribe and receive the latest insights on the healthy food and beverage industry.
Join 47,000+ members. Yes, it's completely free.
You May Also Like
---