Trends in Dietary Supplement Advertising Claims
Trends in Dietary Supplement Advertising Claims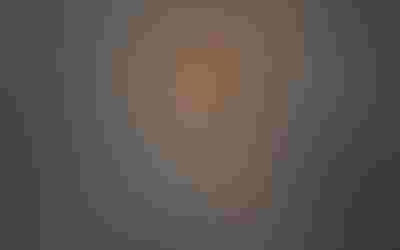 by Rend Al-Mondhiry
One of the hardest jobs in the dietary supplement industry is handling marketing and advertising. Marketers are responsible for building a strong and robust way to differentiate their products from competitors. They must find concepts and words to feature the benefits of what theyre selling through advertisements and other marketing strategies. But theres another side to this story. Marketers also need to work hand-in-hand with their own company's regulatory or legal experts, who in turn must be acutely in sync with the regulatory agencies, FTC and the FDA, responsible for enforcing the laws and regulations that dictate what a company can legally say when selling its products in the United States. Add to this the spectrum of consumer advocacy groups and trial attorneys eager to engage in class action warfare and, not surprisingly, theres a lot of opportunity for anxiety and occasional conflict.
These players have many reasons to collide; navigating the laws isnt easy. The growing popularity of online (social and digital) media means both marketers and regulators need to be on their toes 24/7, and  react quickly. FTC has made it clear it is paying close attention to this new style of media, making it a priority to treat these communications avenues with the same regulatory expectations as traditional media. Given the fast-changing nature of these platforms, this will be an interesting area to watch going forward.
As science evolves, so does the way marketers explain these advances to consumers. Questions regarding what constitutes adequate substantiation for making claims include: what kind of benefits are these claims communicating to consumers, and how much and what kind of substantiation is needed? In other words, how do companies satisfy regulatory requirements and still communicate meaningful information and the latest scientific developments to their consumers?
Recent regulatory actions have triggered a spate of class action lawsuits, representing a (somewhat) new hurdle for marketers and an additional set of potential legal challenges. This trend is troubling because the suits are often without merit. They tend to take advantage of the legal system and generally focus on cases where there is no true harm to consumers. We have yet to see how these class action suits affect the industry long term,  but one thing is certain: Marketers cannot ignore the impact of these lawsuits.
Given today's industries are truly global, regulatory actions taken abroad impact regulatory strategies in the Untied States and vice versa.  The impact down the road could be beneficial, providing uniformity in regulatory claims worldwideassuming the accepted regulation for our industry is science-based and not inappropriately restrictive. Or its possible countries will never agree on one regulatory standard. In this scenario, trade associations and companies will need to remain extra vigilant, country by country, as to what claims are permissible and how regulations are enforced. Either way, understanding how the current patchwork of regulatory rules worldwide affects business, no matter where a company is selling supplements, is key.
Its complicated,  but marketers need not pack up their bags and head home. Instead, use this as  an opportunity for  more clarity around regulatory expectations.  This will make everyones job a little easier and result in regulatory-savvy marketers as well as legal and regulatory co-workers who will sleep better at night.
To help companies better understand the latest developments in dietary supplement advertising and marketing regulation , the Council for Responsible Nutrition (CRN) is partnering with VIRGO to offer an industry-wide webinar, "Dietary Supplement Advertising in a Fast-Moving World." It will feature regulators and regulatory experts who will examine this increasingly complicated regulatory and legal climate for claims and related marketing.
Rend Al-Mondhiry is regulatory counsel for the Council for Responsible Nutrition, a trade association for the dietary supplement industry.
Subscribe and receive the latest insights on the healthy food and beverage industry.
Join 47,000+ members. Yes, it's completely free.
You May Also Like
---