Sustainability Update: OTC Medications and Supplements
Sustainability Update: OTC Medications and Supplements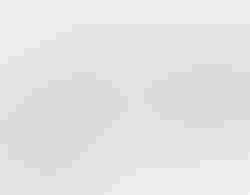 by David Sprinkle
Increased media coverage of tainted medications due to human error and to globalized production has raised awareness of the potential harmfulness or adulteration of over-the-counter (OTC) medications and dietary supplements. Consumers are concerned about chemicals and filler ingredientsthe presence of which can be a red flag for toxicity, or an indication that the product does not truly have the desired potency.
Such personal safety and health benefit issues intersect with broader sustainability concerns at the social and environmental levels. Many consumers, for example, connect product sustainability to employee safety at the manufacturing plant, to animal testing issues and to byproduct disposal.
In evaluating safety and efficacy, consumers primarily look to a products ingredients. Consumers perceive dietary supplements using natural ingredients such as herbs, roots, fruits and vegetables as inherently safe and gentle, due to their perceived lack of industrial manufacturing. Notions of natural and quality become intertwined, such that consumers use natural to describe the OTC products they consider highest quality. Conversely, consumers are wary of foreign-produced OTC medications, suspecting a lack of transparency about sourcing and production, tying in to a lack of regulation.
Large health and natural product retailers have an opportunity to partner with consumers by establishing and articulating internal standards for the OTC products they carry. Specialty health and natural stores play an important role in educating and exposing consumers to the range of sustainable products available, including naturopathic and homeopathic solutions.
In addition, several product positioning and packaging tenets reinforce the message that a product is natural and effective:
State information about country of origin for ingredients and manufacturing; if the product is made in the United States, say so on the package.

Give specific information about the ingredient source. Especially note animal or plant sources, if applicable (e.g., Arctic Omega-3 Fish Oil from anchovies and sardines). Also highlight the use of organic ingredients (e.g., 100 percent-Organic Goldenseal root).

 Create a narrative about the natural treatment a product provides. Refer to long-standing acceptance or traditional use of a natural ingredient to suggest the product is a natural way to proactively manage health. For example, Ginseng has long been used in traditional Chinese medicine for its unique healing properties. Our Asian ginseng has natural heating properties that may help improve circulation and support immunity.

 Reinforce perceptions of natural on the packaging. Use subtle and visually clean colors, such as white and earth tones, to cue natural. For plant-based products, use imagery of the raw plant or seed to reinforce the sourcing narrative.

Provide an absence of negatives checklist (e.g., No colors, fillers or animal by products) to mirror the mental checklist consumers go through when evaluating the safety/toxicity of products.

 Label packaging as recyclable on the bottom of the container. Note any unique sustainability innovations in packaging on the back panel.
According to Packaged Facts estimates, half of the OTC products in the United States now feature some type of sustainability claim, whether based on manufacturing practices, product formulation or packaging.
Natural or organic claims remain the most common type of sustainability positioning, although these claims have dropped somewhat in prevalence.  In contrast, negative claims related to product formulationsuch as no artificial ingredients or colors or no additives, fillers or fragranceshave been gaining in popularity, accounting for one-fourth of products in the category as of 2009. Although sustainable versions of OTC products are therefore common even in mainstream channels, the marketplace is far from mature.
David Sprinkle is the research director, Market Research Group, at Packaged Facts . This article, the first of a four-part series, draws on Consumers and Sustainability: Over-the-Counter Medications and Supplements, a joint publication of The Hartman Group and Packaged Facts. More information is available online .
Subscribe and receive the latest insights on the healthy food and beverage industry.
Join 47,000+ members. Yes, it's completely free.
You May Also Like
---