Study Reveals Gluten Contamination in Probiotics
Study Reveals Gluten Contamination in Probiotics
A recent study presented by Peter Green, M.D., director, Celiac Disease Center at Columbia University, tested 22 probiotic products for gluten, and determined that two of the products contained gluten in amounts higher than allowed by FDA.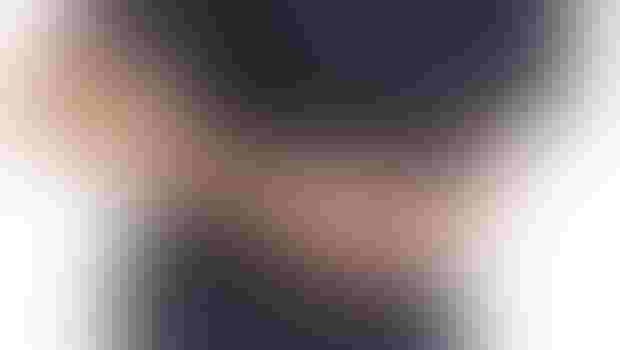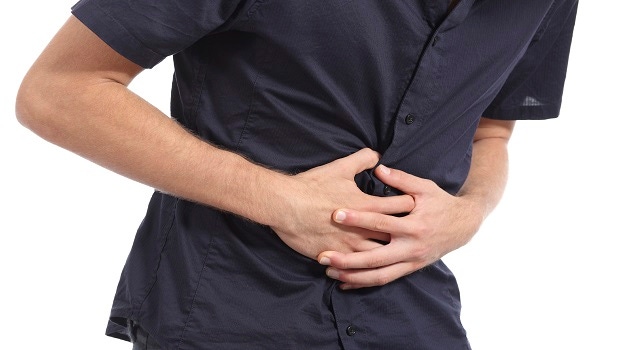 A recent study presented by Peter Green, M.D., director, Celiac Disease Center at Columbia University, tested 22 probiotic products for gluten and determined two of the products contained gluten in amounts higher than allowed by FDA.
Fifteen of the products tested during the study, presented during Digestive Disease Week (DDW) in Washington, D.C., May 17to19, were labeled gluten-free. Of those labeled gluten-free, six contained gluten in amounts permissible by FDA.
Per FDA regulations, foods labeled "gluten-free," "free of gluten," "no gluten," or "without gluten," can contain gluten in amounts less than 20 ppm. Two of the 15 probiotic products labeled gluten-free contained gluten in amounts exceeding FDA's 20-ppm cap, rendering those products contaminated.
Probiotics are gaining ground among consumers, largely the result of their contribution to digestive health. According to 2014 research from Grand View Research Inc., the probiotics market was valued at US$32.05 billion in 2013, and it is anticipated to grow to $52.34 billion by 2020. Dietary supplements represent the fastest growing application segment, the research firm noted, and is expected to grow at a compound annual growth rate (CAGR) of 7.7 percent from 2012 to 2020.
Gluten, a protein found in wheat, rye and barley, creates an immune response in those with celiac disease, which attacks the small intestine and leads to damage that can impact nutrient absorption, according to the Celiac Disease Foundation.
Interestingly, probiotics are the most frequently used dietary supplement among celiac disease patients who use dietary supplements to treat symptoms, according to a 2014 study published in Clinical Gastroenterology and also authored by Green. In addition, the results indicated those who used supplements reported a higher quality of life, but also experienced more symptoms related to celiac disease.
These results, Green said, prompted him to investigate gluten content in probiotic supplements.
Per the study presented at DDW, of the seven products tested that were not labeled gluten-free, four contained detectable amounts of gluten, with only two of the four containing more than 20 ppm. Green said the products tested were selected based on which were rated as best sellers on Amazon. Testing for the study was conducted using a method called mass spectrometry.
Importantly, gluten is not inherent to probiotics. "When gluten is found in probiotic products, it is not the actual probiotic strain that contains gluten, but instead, it's in the raw material fillers that the probiotic is cut with; or the product could have been manufactured in a facility where sources of gluten are present," said Michael Bush, senior vice president of Ganeden Biotech, commenting on the issue.
Jaclyn Bowen, director of NSF International's Consumer Values Verified Program, which provides verification of labeling claims including gluten-free, explained wheat and other gluten-containing ingredients are often used as excipients in dietary supplements, "which serve as binding agents or other purposes that facilitate the manufacturing process and improve chemical stability of supplements and over-the-counter [OTC] medications."
"For example, when it comes to starches, they absorb water, which causes tablets to expand and disintegrate, necessary for digestion. These starches can be a source of potential gluten contamination," she said.
Testing is critical to ensure probiotic products do not exceed the gluten contents permissible by FDA. According to Bowen, FDA has identified two valid test methods used to test for probiotics, both of which are sandwich enzyme-linked immunosorbent assays (ELISA)-based methods.
"However, it should be noted that sandwich ELISA methods do not adequately detect gluten in fermented and hydrolyzed foods," Bowen said, adding that additional guidance from FDA for testing these products is forthcoming.
In addition to testing, manufacturers have several other factors to consider to prevent gluten contamination.
"An investment in a quality management system that evaluates supplier assurance, good manufacturing practices and ongoing training is your best option to ensure that products meet the requirements of the FDA gluten-free food labeling final rule," Bowen said. "After necessary investments in training, supply chain assurance and good manufacturing practices, testing is just confirmation of an already effective quality management system."
Bush added manufacturers should ensure the raw materials they use are gluten-free, and that the finished products are being manufactured in a gluten-free facility.
For manufacturers that choose to produce products that are labeled gluten-free, Bowen suggested considering questions addressing potential problems in the supply chain:
·         If your supplier makes a gluten-free claim, how do they substantiate it?
·         You may use inherently gluten-free ingredients, but how confident are you in your supply chain?
·         How confident are you that the anti-sticking or anti-caking agents such as starch used in your production are truly gluten-free?
·         How confident are you that no inadvertent contamination occurred within your supply chain during production given its possible close proximity to other ingredients/final products that did contain gluten?
Whether a probiotic or other dietary supplement, contamination is not only a threat to a product's brand, but it can also dampen consumer confidence. Manufacturers must take all precautions to prevent contamination and keep industry moving in the right direction.
Subscribe and receive the latest insights on the healthy food and beverage industry.
Join 47,000+ members. Yes, it's completely free.
You May Also Like
---