Study analyzes caffeine info on supplement labels
Study analyzes caffeine info on supplement labels
According to a new study report in JAMA, less than half of the most popular dietary supplements on U.S. military bases provided useful information on caffeine content.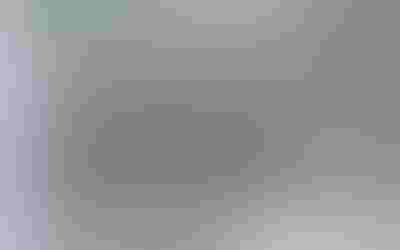 Less than half of the most popular supplements on U.S. military bases contain clinically useful information on caffeine content, making it difficult for military and medical personnel to know if the products can be consumed safely, especially in conjunction with other caffeinated products, according to research results published JAMA Internal Medicine. In their report, experts from Harvard Medical School,  Uniformed Services University and NSF International cited "lenient legal framework and inaccurate labels"  as major contributing factors to the concerns over safe caffeine consumption among military consumers.
The research team looked at the most popular dietary supplements (excluding drinks and gels) sold on military bases and labeled as containing either caffeine or an herbal ingredient known to contain caffeine. The products were analyzed for caffeine content using HPLC-UV (high pressure liquid chromatography ultraviolet);  liquid chromatography with tandem mass spectrometry was used if detection levels were below HPLC-UV detection.
Of the 31 such products included, 20 listed caffeine on the label. Of these 20, nine products listed caffeine content consistent with HPLC-UV test results (an error margin of about 10 percent), but the caffeine amounts on five product labels were widely inconsistent with testing resultslevels ranged from 27% to 113% of labeled amount. The remaining of this 20-product category listed caffeine on the label but did not give an amount, and researchers found high actual caffeine content ranging from 210 mg to 310 mg per serving.
Eleven of the 31 products had labels listing herbal ingredients known to contain caffeine, but did  not list caffeine content information. All of these supplements featured green tea leaf extract, and three also listed another potentially caffeinated herb, including either black tea leaf extract, white tea leaf extract or kola nut. The testing revealed these products contained no or minimal caffeine ranging from zero to 3 mg per serving.
Discussing their data, the researchers said the inconsistency in caffeine labeling of dietary supplements popular on military bases is an increasing concern given the increased caffeine intakes among Americans coupled with statistics showing45 percent of service members consume energy drinks on a  daily basis. "In addition, physician reports of adverse reactions are a cornerstone of monitoring supplement safety in the United States, but even after careful review of the label, clinicians are unable to determine if an adverse reaction may be associated with the caffeine contained in an individual supplement," they wrote.
Rend Al-Mondhiry, regulatory counsel for the Council for Responsible Nutrition (CRN), noted supplements with caffeine content claims that do not match actual testing results would be considered adulterated products. She said the legal situation for natural sources of caffeine, such as the tea and other herbal extracts noted in the research article, is a bit trickier. "Manufacturers using a proprietary blend are not required to list the caffeine the blend might contribute to the product," she said, noting regulators look instead for total amount of the proprietary blend. If the caffeine-containing herb is listed as a stand alone ingredient, the total amount of that ingredient must be listed, but not necessarily its caffeine content. However, if caffeine is listed as a stand alone ingredient, its amount must be listed in mg per serving.
Some CRN member companies voluntarily put caffeine content information on their supplement labels, according to Al-Mondhiry. She further reported CRN and some of its members are working on ways to provide meaningful  information about caffeine content on supplement labels.
Related content
Subscribe and receive the latest insights on the healthy food and beverage industry.
Join 47,000+ members. Yes, it's completely free.
You May Also Like
---