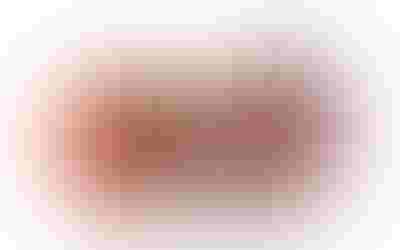 OLYMPIA, Wash. Proposition 37, California's GMO (genetically modified organisms) labeling initiative, has virtually reappeared in the Northwest.
An initiative in Washington State that would require labeling of genetically modified foods was filed Thursday with the Secretary of State.
The sponsor of the initiative, Chris McManus, submitted more than 19,000 petition sheets with an estimated 350,000 signatures, Secretary of State communications director David Ammons revealed in a blog.
"At least 241,153 valid signatures must be submitted for an initiative to be certified," Ammons wrote Wednesday. "Our office recommends at least a 25 percent buffer to cover duplicate or invalid signatures."
Based on the number of signatures provided, it appears the measure will have no problem meeting the requirement.
The measure, I-522, would require that foods produced partly or entirely with genetic engineering include a label revealing such information when the foods are offered for retail sale in the state. Foods would not have to identify specific genetically-engineered ingredients under the obligation, which would commence July 2015.
The petition requests that the Washington State Legislature enact I-522 into law.
Provided the measure qualifies under the Secretary of State's rules, Washington lawmakers have three options. They can adopt it into law; reject or refuse to act on the initiative, placing it on the general election ballot in November 2013; or lawmakers can approve an alternative measure, and both the original and alternative initiatives would be placed on the general election ballot, Ammons explained.
California voters in November rejected Proposition 37, a ballot measure that would have required labeling of genetically modified foods. Some critics, including big food companies, complained the measure would hurt farmers, lead to higher grocery bills and result in frivolous litigation.
Proponents of GMO labeling maintain consumers have a right to know what's in their food.
Subscribe and receive the latest insights on the healthy food and beverage industry.
Join 47,000+ members. Yes, it's completely free.
You May Also Like
---